Systemgates Capital, the owner of the Weltade brand, has received a license from the Belizean financial regulator, the International Financial Services Commission (IFSC), to operate as a forex broker, Weltrade said on Monday.
The license, with a number IFSC/60/350/TS/15-16, was issued on 20 November and is effective for the period 1 September, 2015 – 31 December, 2016, according to a notice published on the website of Weltrade.
The company said that through the move it aims to obtain the status of a fully regulated company and to be perceived as a reliable and stable forex brokerage.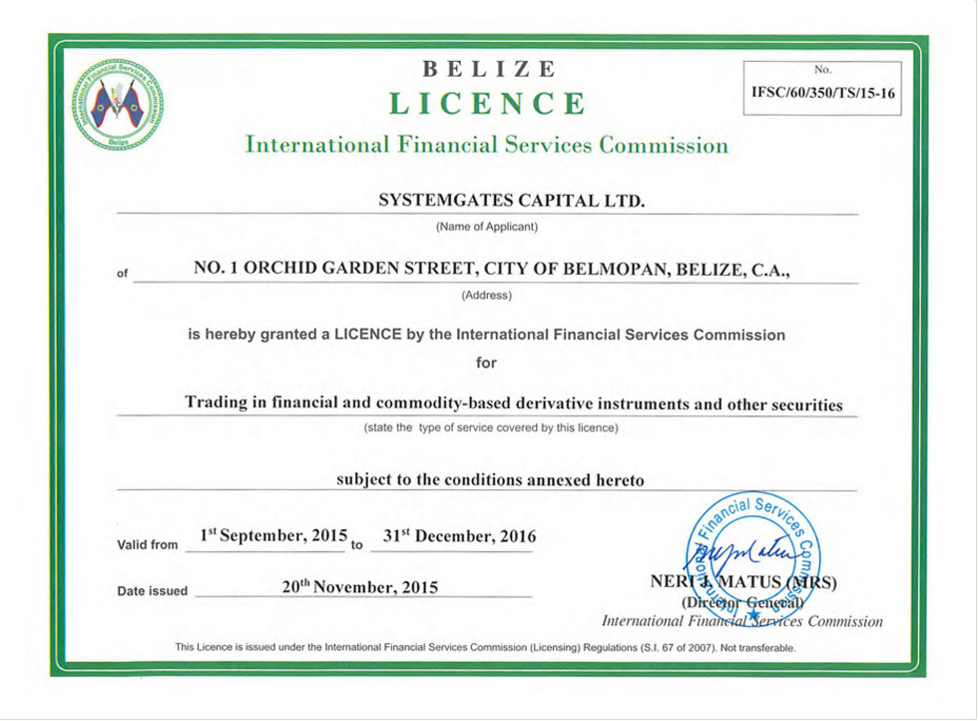 The broker is based in Belize and has representative offices in Russia, Ukraine, Belarus, and Thailand. It also has 126 regional partners across Europe, Asia, Latin America, and Africa. It has been active for nine years on the forex markets in 18 countries, including Russia, Commonwealth of Independent States (CIS) and Asian countries, where it serves over 100,000 traders.
The broker offers Micro, Premium, Pro, Zulutrade and PAMM accounts for trading with forex, precious metals and contracts for difference (CFDs). It uses the MetaTrader 4 (MT4) trading platforms, which is the industry leader in forex trading.
Belize is known as an offshore destination for forex traders, where the regulation is not as strict as in other places and the requirements for acquiring a license are more liberal than in UK, Australia or Cyprus. Many forex brokers choose to register and be regulated in Belize since the provision of a license there requires them to meet fewer and softer criteria and to comply with less strict rules and requirements than if they registered in other countries. Moreover, costs related to incorporation and regulation are significantly lower in Belize and brokers' required unimpaired capital needs to be as low as $100,000.
Source: Weltrade