The UK financial watchdog, the Financial Conduct Authority (FCA), said on Monday two entities – Atom8 Asia and Otam8, are improperly pretending to be associated to FCA-regulated Atom8 Financial Services. In reality, the authorized broker has nothing to do with the two clone firms.
Atom8 Asia, operating via www.atom8asia.com, and Otam8, using the website www.fxatom8.com, are using details of the authorised broker, and are attempting to convince investors they are related to it. The FCA noted that the two entities may give out other false details or mix these with some correct details of the authorised firm.
The watchdog warned the two clone companies are not authorized, nor regulated by any regulatory body in the UK and cannot target UK citizens.
Our research showed the website interfaces of the two clone brokers closely resemble that of Atom8 Financial Services. The companies even claim to be related to the authorized broker and to benefit from its FCA license.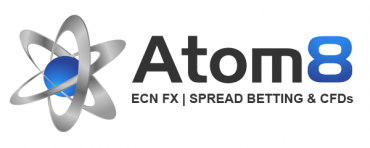 Atom8 Financial Services, operating under the brand Atom8 and via the website www.atom8.com, is based in London. It is an ECN forex, contracts for difference (CFDs), and spread-betting broker. It works with both retail and institutional traders.
The watchdog asks investors to report any clone brokers they find suspicious or in case they may be conducting financial services by using details of other brokers.
The FCA keeps a Financial Services Register with licensed and authorized companies that are regulated to meet its requirements and all other entities that are not included in the list may be fraudulent. Forex brokers that do not have a license cannot target UK citizens. If a brokers is authorized in an EU country, it can operate in all other member states.
We strongly advise you to only deal with regulated forex brokers, authorized by reputable regulatory bodies like CySec, FCA, and CFTC/NFA, among others.
Source: FCA