PFSOFT, the developer of the Protrader trading platform, will launch in the beginning of 2016 a new professional trading platform called Protrader Multi-Connect (PTMC), the company said on Thursday in a notice on Protrader's website.
The company provided no details. It first announced the launch of the platform in December 2015.
The PTMC trading platform technology allows the connection to any operating broker via an Application Program Interface (API). The developer has asked traders to vote for their favorite broker which they would like to see offering PTMC platform.
The PTMC platform will have options for chart trading, algorithmic trading, and option trading, a customizable interface, advanced chart types and smart orders, as well as Depth-of-Market tools.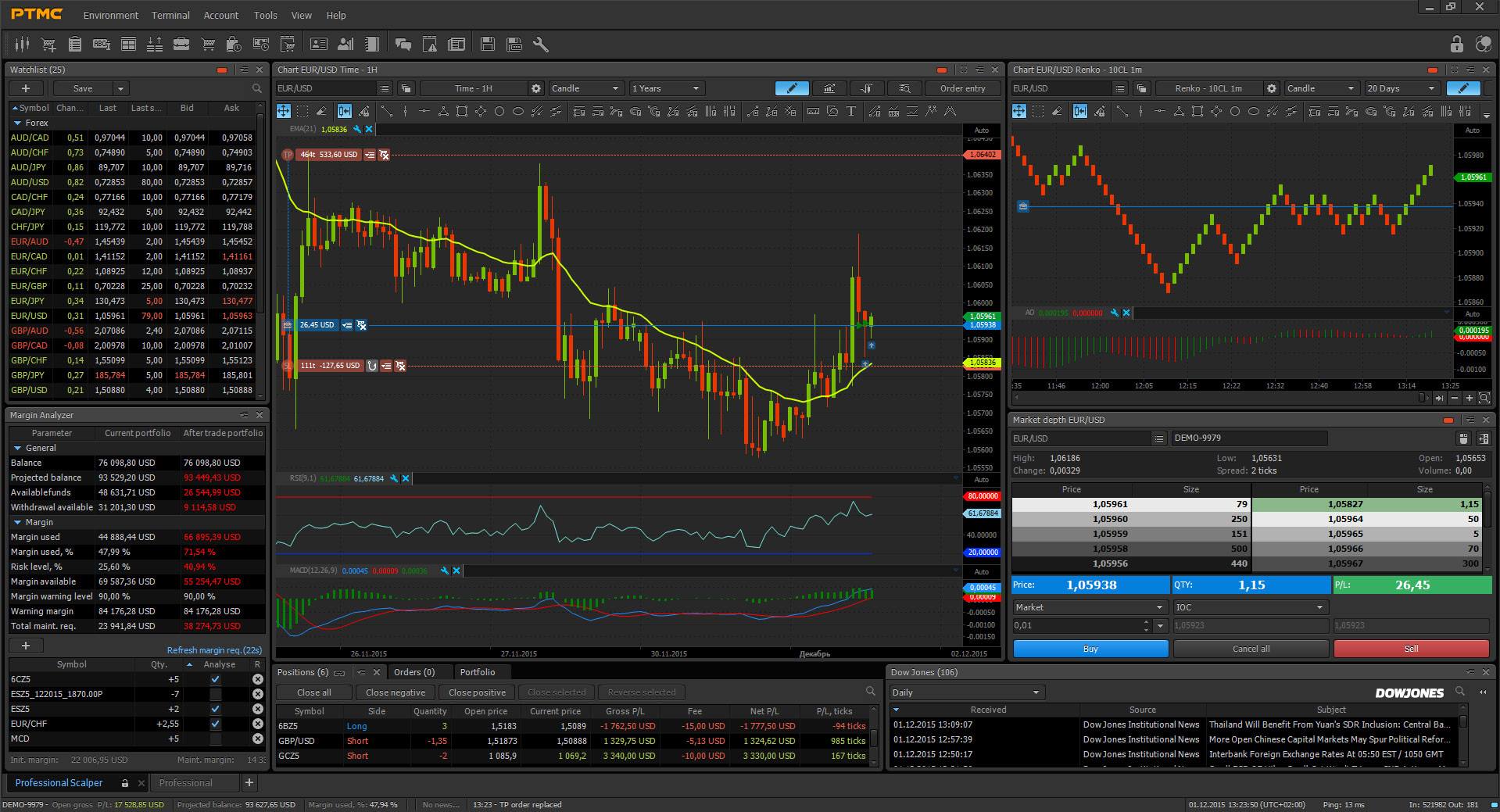 The developer operates another trading platform called Protrader. The Protrader multi-asset trading platform is used by prime and retail brokers, banks, exchanges, hedge-funds and proprietary firms. It allows trading of diverse assets, including forex, stocks, futures, binary options, and contracts for difference (CFDs). It has customizable panels and charts, as well as an option for algorithmic trading, using the AlgoStudio mode. The platform can be used by institutional and retail traders.
The platform is available in a few different versions, depending on the device type used – it can be used on desktop computers, on mobile devises with iOS and Android operating systems, and on web browsers, as well as as an Application Program Interface (API) or Multi Account Manager (MAM).
Protrader is headquartered in Poland's Gdansk. The company serves clients from North America, the UK, Australia, New Zealand, Japan, India, China, Turkey, Russia, Poland and South Africa.
Source: Protrader