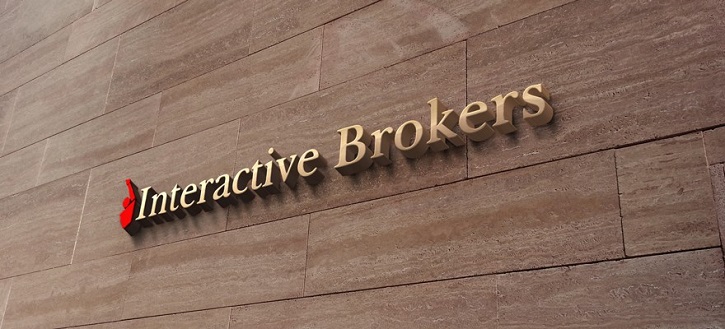 US-based automates forex and stocks brokerage Interactive Brokers Group posted a total clients daily average revenue trades (DARTs) of 767,000 in February 2016, posting an annual increase of 21% and a monthly decline of 8%. Its annualized cleared DARTs averaged 527 per client account in February
The group handled record high 340,000 client accounts in the second month of the year. The figure is 17% higher than a year earlier and 1% more than in the previous month.
Its client equity also grew last month, reaching $66.1 billion, or 2% up compared to a month earlier and 10% higher over the year.
Client margin loan balances, however, went down both over the month (5%) and the year (12%) to $14.6 billion in February, while client credit balances amounted to $36.9 billion, up 3% on the month and 17% on the year.
The average commission Interactive Brokers' clients paid in February per cleared order was $3.78, including exchange, clearing and regulatory fees.
Commissions varied depending on the instrument type. Among the most popular instruments, equity options had the highest average commission of $6.31 per cleared order, followed by futures and stocks with commissions of $5.97 and $2.15, respectively. The broker did not provide figures for its forex trading service.
US-based Interactive Brokers falls under the regulation of the US Securities and Exchange Commission (SEC) and the Commodity Futures Trading Commission (CFTC). It also holds a license by the relevant authorities in the UK and Hong Kong. It has offices in the North America, Europe, Australia, and Asia.
The group companies offer trading in stocks, options, futures, forex, bonds, contracts for difference (CFDs) and funds to traders, investors and institutions in over 100 market across the globe
Source: Interactive Brokers Group