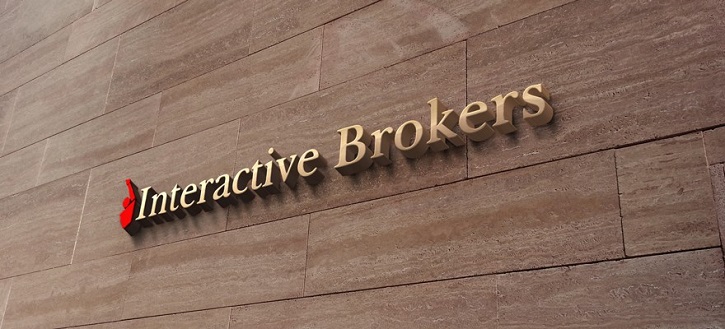 Interactive Brokers (NASDAQ:IBKR), the largest forex broker in terms of market capitalization, has reported that in April its daily average revenue trades (DARTs) increased 1% over the month and reached 662 000. This is 5% more than in April last year. The results is a slight improvement, after in February and March the DARTs have been steadily declining on a monthly basis.
The average annualized cleared DARTs per client account were 444 and the total client accounts in April were 349 000 – 15% higher than in April last year and 2% more than in March.
At the same time, Interactive Brokers reported that its client equity was $71.8% and is 10% higher on an annual basis and 4% higher than in March 2016. The ending client margin loan balances were $15.6 billion – 17% lower than in April 2015 and 4% higher over the month. The ending client credit balances of $38.5 billion, 15% higher than prior year and 2% higher than prior month.
The average commission fee paid by Interactive Brokers' clients per cleared order was $3.78 – almost the same as in March, when it was $3.78. It includes exchange, clearing and regulatory fees.
Connecticut-based Interactive Brokers is a broker and a market maker. It, together with its numerous subsidiaries, offers online automated trading of stocks, options, futures, forex, bonds, contracts for difference (CFDs) and funds to traders, investors and institutions in over 100 market across the globe. It has offices in the North America, Europe, Australia, and Asia. The group companies holds licenses by the relevant authorities in the US and the UK.