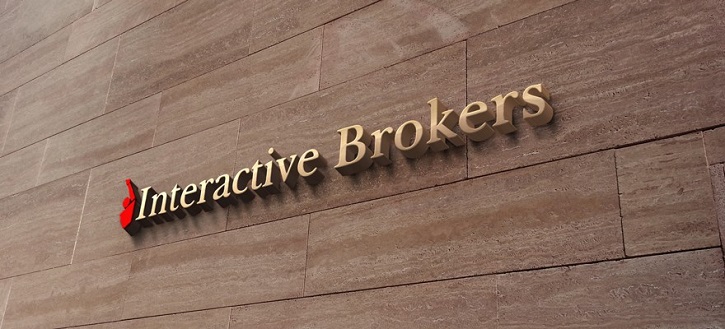 The Daily Average Revenue Trades (DARTs) of the US-based automated electronic broker and market maker Interactive Broker in Q2 2016 posted a 5% increase compared to Q2 of last year, to reach 648 000 per day. When compared to the first quarter of this year, when they were 748 000, however, their number dropped 13.7%.
According to the broker's report the cleared DARTs in Q2 2016 were 597 000, 6% higher than the same period last year.
At the same time, the customer deposits during the period rose 12%, compared to Q2 2015 and amounted to $73.7 billion. When compared to Q1 2016, they posted an increase of 5.1% from $70.1 billion back then. The number of customer accounts in Q2 2016 was 357 000, up 15% from Q2 2015 and 3.5% higher than the first quarter of this year.
The pretax profit margin of the electronic brokerage segment of Interactive Brokers was 62%, down from 65% a year ago and 68% in the first quarter of 2016. The brokerage equity was $3.8 billion, out of the total of $5.7 billion.
The income of the segment before taxes rose 2% over the year, to $191 million. Net revenues rose 8% to $310 million.
The overall net revenues of the brokerage and the market making segment in Q2 2016 were $369 million and income before taxes was $213 million. In comparison in Q2 2015 they were $387 million and $240 million, respectively.
The market making segment of Interactive Brokers posted an 83% decrease of the income before taxes, to $5 million, compared to the second quarter of last year. Pretax profit margin dropped to 12% in the current quarter from 42% in the same period last year.
Connecticut-based Interactive Brokers is a broker and a market maker. Through its numerous subsidiaries, the company offers online automated trading in stocks, options, futures, forex, bonds, contracts for difference (CFDs) and funds. It serves traders, investors and institutions in over 100 market across the globe.
The brokerage has offices in the North America, Europe, Australia, and Asia. The group companies holds licenses by the relevant authorities in the US and the UK.