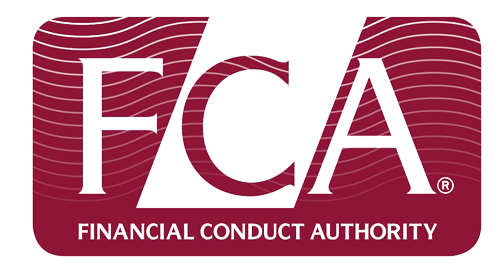 We often mention how important regulation is when choosing your Forex broker. In our opinion it is the most important aspect of a company's credibility. Regulators are state entities which impose rules on firms in order to protect the clients' interest and ensure a better competitive environment.
We would now introduce you to one of the world's most reputable regulators, the United Kingdom's Financial Conduct Authority (FCA). It is the successor of the Financial Services Authority which was broken into two different entities in 2013. The agency covers a significant portion of the financial sector, but we will not be looking into its full scope.
When it comes to Forex Brokers, the most notable FCA rules which apply are:
Segregated Accounts

 –

when a client deposits money

with an FCA regulated broker, the funds are not directly transferred to the company. They are kept with a Bank, approved by the FCA. The broker then has limited access to them. A

company could not use its clients' funds for its own purposes (like advertising, paying wages and so on).

This also serves as protection against dishonest employees at the broker.

Minimum Capital Requirements

 – in order to operate as a Forex broker, a company must have holdings of EUR 730,000. This is done to ensure the company is serious and financially stable.

Compensation Scheme

 – all FCA regulated brokers participate in the Financial Services Compensation Scheme (FSCS). This is a mechanism by which companies set aside a portion of their profits in a pool, which is then used to guarantee clients' funds. Clients will receive up to GBP 50,000 of their trading capital, if their broker goes bankrupt.

The most notable case, in which this scheme was triggered was when Alpari UK went bankrupt in 2015.

This came after the surprising move by the Swiss National Bank, which removed the Franc peg to the Euro without any previous warning.
These conditions are all fair and good, but now we will mention a few of the global practices which the FCA has NOT yet implemented.
No anti-hedging rule (First In, First Out – FIFO rule)

 – in some jurisdictions, the most notable of which is the US, a client can not have a long and a short position in the same instrument, at the same time. This is often called "hedging", although that term has a different meaning.

No limit on maximum leverage

 – some regulators have set limitations on the maximum leverage a broker can offer. This is done solely to protect unsophisticated clients, who are not familiar with the risks of margin trading. The FCA has announced it is thinking about implementing a 1:50 cap, but this is just a thought at the time of writing.
Overall the Financial Conduct Authority is considered to be one of the most strict regulators in the world. Here is a brief comparison of the most popular trustworthy forex regulators:
| | | | |
| --- | --- | --- | --- |
| Regulation | Segregated Accounts | Guaranteed Funds | Min. Holdings Requirement |
| FCA | Yes | Up to GBP 50,000 | EUR 730,000 |
| CySEC | Yes | Up to EUR 20,000 | EUR 730,000 |
| ASIC | Yes | none | AUD 1 million |