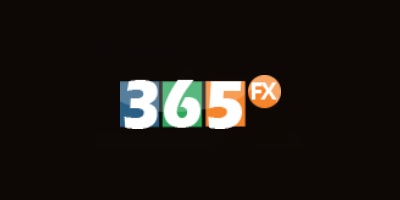 Beware! This is an offshore broker! Your investment may be at risk.
RECOMMENDED FOREX BROKERS
Don't put all your eggs in one basket. Open trading accounts with at least two brokers.
365-FX is a forex and CFD broker, offering a wide variety of asset classes, including over 30 currency pairs, as well as CFDs on commodities, precious metals and a number of crypto coins, among which Bitcoin, Ethereum, Ripple, Litecoin, Dash, Monero, and Augur. The crypto coins can be traded against one another and USD.
365-FX, formerly a binary options broker, has recently changed its focus to the forex and the crypto markets, because of the total ban on all binary options bets, enforced by the European Securities and Markets Authority (ESMA) in early July. Maybe that is the reason 365-FX offers a rather simplified, web-based trading platform, resembling the platforms usually seen with binary options brokers – it lacks the standard charting tools and the option to run automated trading sessions.
As for the trading conditions, the benchmark EURUSD spread was fixed at 4 pips, at least two times higher than what is considered acceptable.
365-FX regulation & safety of funds
365-FX, previously 365BinaryOption, is said to be owned by Fintech Software Inc., a company with an offshore registration on the Marshall Islands. However, in 365-FX Terms and Conditions we find the name of another company – Oproserv Limited, registered in the UK, but not regulated by the local Financial Conduct Authority (FCA), as all companies, offering financial services there, should be. 365-FX says to have offices in New Zealand, Singapore and South Africa, but unfortunately nether the broker, nor the companies behind it are regulated anywhere.
Trading with properly licensed brokers is key for the security of any investment. Well respected financial regulators such as the FCA in the UK, the Australian Securities and Investments Commission (ASIC) and the Cyprus Securities and Exchange Commission (CySEC) do provide sufficient protection to traders.
Among others, regulated brokers should maintain a minimum capital adequacy ratio, keep all clients money in a segregated, protected form creditors trust account and in some cases even insure traders money.
Traders with CySEC brokers for example are entitled to 20 000 EUR in the event their broker goes insolvent. A similar FCA backed compensation scheme guarantees up to 50 000 GBP of the trading capital.
365-FX deposit/withdrawal methods and fees
You can fund your account with 365-FX using all major credit or debit cards like VISA and MasterCard, as well as a bank wire. However, the broker does not accept popular e-wallets, such as Neteller and Skrill.
Be aware as well that the welcoming bonus, offered by he broker, is linked to some trading volume requirements, which should be met before you will be eligible to withdraw any funds.
How does the scam work?
Although scammers use a variety of scenarios to squeeze you out of your money, the most popular method goes like this:
You will happen to watch a video, promising you fast returns, if you choose to invest with an innovative trading app. All you have to do is register, leaving your e-mail and phone. And than you will be transferred to the web page of a unregulated, offshore, scam broker, like Bitcoinoie or BBM Trade, where you will be urged to invest about 250 USD and start making money right away. If you get hooked, your first trades will probably go perfectly and in no time the money in your account will more than double. Note, that this will happen, not because you are a genius trader, but simply because your account will be manipulated – you have just registered with a scam broker, remember.
And then you will receive a call by a "senior account manager", who will be impressed by your trading performance, but will try to convince you that if you want to make some real money you simply have to invest more – 10 000 USD for example. And if you deposit the sum, everything will seem fine until the day you try to withdraw some money. It will turn out you can not, because of some obscure clause in the Terms and Conditions, you have agreed with, linking your withdraw right to some trading volume requirement or the welcoming bonus you have carelessly accepted. It could be anything, but the bottom line is you will not be able to withdraw.
At some point scammers will ask you to send them copies of your ID and a proof of address, citing the anti-money laundering regulations. The truth is, if you send them those documents voluntarily, they will have a much stronger case, in case you file for a charge back.
What to do if scammed?
Immediately file for a charge back with your credit card provider. Note, that you will be able to do that only within 6 months after the transaction.
If, for some reason, you have given away your credit card number, online banking password or other banking details, immediately cancel your credit card and change the password for your online banking service.
If you have agreed to install Team Viewer, delete the program and do the same. Note, that some scammers are so ruthless that they might try to trick you to install Team Viewer, on the pretext to help you with the installation of some software, so that they can get full access to your PC. In such a case you can be sure they will try to steal money form your credit card directly.
In the unfortunate event that you have lost money to scammers, do not loose even more by contacting the so called "recovery agencies". They will just take an upfront payment and basically that is how the story will end.
Rich Snippet Data
Reviewer
Review Date
Reviewed Broker
Broker Rating