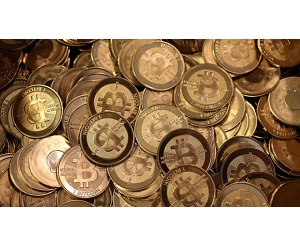 The US Securities and Exchange Commission (SEC) has rejected nine applications to start the first-ever bitcoin-based exchange-traded funds or ETFs. The decision, although expected, disappointed all, who hope for a faster institutional adoption of the crypto currency.
Late on Wednesday, the US regulator rejected two ETFs by ProShares, designed to track Bitcoin future contracts, five inversed and leveraged ETFs from Direxion, and another two from GraniteShares.
The ETFs track an index or group of assets, but trade like stocks. The approval of one bitcoin ETF could potentially attract a wave of institutional buyers and probably push the market up.
However, SEC has rejected the applications on the ground that they fail to guarantee against bitcoin price manipulation, as the bitcoin futures market is relatively small and possibly easily manipulated. According to SEC the applications do not show explicitly they were "designed to prevent fraudulent and manipulative acts and practices."
"That failure is critical because, as explained below, the Exchange has failed to establish that other means to prevent fraudulent and manipulative acts and practices will be sufficient, and therefore surveillance-sharing with a regulated market of significant size related to bitcoin is necessary," SEC says in a statement.
In July, the SEC rejected another application for a bitcoin ETF, submitted by the Winklevoss twins. Yet in late July bitcoin prices rallied 20%, above 8000 USD, on rumors an ETF, proposed by VanEck SolidX Bitcoin, would be approved in August. This decision, however, was delayed until September 30th.
Bitcoin prices dropped close to 2% late on Wednesday when the SEC's latest ruling was announced. That, however, was followed by a quick recovery. Bitcoin is still more than 50% down this year and more than 65% from its historical high above 20 000 USD.