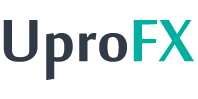 Beware! UproFX is an offshore broker! Your investment may be at risk.
Don't put all your eggs in one basket. Open trading accounts with at least two brokers.
UproFX is CFD forex brokerage based in Estonia.  On it's website we read that the minimum deposit for the most basic account comes at €250 and that the brokerage provides it's own web-based trading platform. Furthermore, the leverage extended to traders is generous and goes up to 1:100. Such high leverage will soon be rare in the forex trading world due to newly-put regulations by the European Union.
UproFX regulation & safety of funds
The brokerage is owned and operated by the company Yield Enterprise Currency Software with a registered address in Estonia's capital – Tallin. Even though the government of Estonia includes forex trading within its regulatory framework, we could find no mention of any regulatory oversight going through the broker's website . This compels us to state that clients of the brokerage may be open to a number of risks while trading.
Prestigious financial regulators such as the FCA or NFA force a broker to comply with a number of strict rules that lower the possibility of fraud and give assurance for the safety of the clients funds.
One such rule is the segregation of accounts which forces the brokerage to handle the finances of the clients separately from their own and greatly lowers the risk of commingling. Another is the participation in a compensatory scheme by which the client's losses will be covered in the unlikely case the broker goes bankrupt or attempts to scam traders.
UproFX deposit/withdrawal methods and fees
Potential clients of the brokerage may deposit or withdraw via a wide range of payment options –  Credit/Debit card, Bank Wire Transfer, Neteller, Visa, Maestro, Mastercard, Skrill,  . On the website we did find out that the minimum deposit for wire transfers comes at the staggering €3000. We did not find any troubling fees or nasty withdrawal conditions in the broker's terms, but we should underline a few things in regards to this. Traders must not trust, especially unregulated brokerages, and act carefully. They must first make sure not to invest more than the minimum required of them, so that they don't lose a larger-than-necessary sum if the broker turns out to be a scam. Furthermore, they may also try to withdraw a small amount in order to check for any unexpected fees or delays. Scammers will usually have such hidden.
How does the scam work?
Besides judging the brokerage beforehand, a valuable piece of information in the trading world would be precisely how a scam would go about. Here is a description of the typical three steps:
A click-bait ad about fast money will take you to a website like Bitcoin Trader or Crypto inner Circle where registration will require you to give your address, email and phone number. Calls from broker will follow, telling you to invest with them and reap huge profits. After a few minutes on the phone with them, you decide to deposit some $200-250. Little do you know that from that initial deposit the broker on the phone takes a nice fat piece as commission.
The scam, however, continues and what follows is called the "retention". Senior scammers will now begin addressing you on the phone and explaining all the advantages in further investing with them. After you decide to go for it, you may even win on a few trades and go up by, say, a couple thousand. Naturally, you will begin wanting to close the account and take away your profits.
Unfortunately, closing the account won't turn out to be a walk in the park. The "recovery department" will take you and yet another representative will have some other trading opportunities to share with you. He will attempt to stall you in order not to file a chargeback with your bank right away. That possibility forever closes when six months pass after the initial deposit with the broker.
What to do if scammed?
Unfortunately, much of the forex trading world is overshadowed by the huge numbers of scammers. All a trader may do is be well-informed and, in case he is the subject of a fraud – stay calm and not panic! The chance for panic is greatly reduced if such a situation does not take you by surprise. Here are the available options for scammed traders:
You may contact your bank or credit card provider and file a chargeback, but only within six months of the initial deposit, as was noted above.
If however you have provided the broker with your credit card details, immediately cancel your credit card.
If you have given information regarding your online banking pass – you should change it asap!
So-called "recovery agencies" should not be trusted! Such agencies target scammed and vulnerable traders in an attempt to further swindle them into giving away their money. They will require from you an "up-front payment" in order to get your money back, but no such thing will happen!
Rich Snippet Data
Reviewer
Review Date
Reviewed Broker
Broker Rating