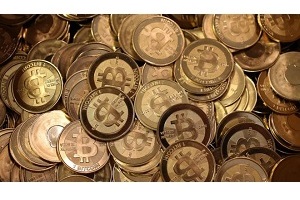 In a landmark ruling a judge in Brooklyn has accepted a criminal case that treats an initial coin offering (ICO) as a type of security, Bloomberg reports.
The decision is a legal precedent that will help regulate all crypto currency offerings the same way shares are regulated under the U.S. Securities legislation.
The US Security and Exchange Commission (SEC) is suing Maksim Zaslavskiy, for scamming investors by presenting himself as an experienced banker, real estate investor, and philanthropist. According to the prosecution Zaslavskiy claimed that the two crypto coins he had created were backed up by real estate holdings and diamonds and thus he defrauded investors with hundreds of thousands of dollars.
The defendant filed a motion to dismiss the case, arguing his cryptocurrencies are not regulated under securities law. The judge, however, decided the case stands.
Raymond Dearie, a U.S. district judge in Brooklyn said in a statement that "congress' purpose in enacting the securities laws was to regulate investments, in whatever form they are made and by whatever name they are called. Stripped of the 21st century jargon, including the Defendant's own characterization of the offered investment opportunities, the challenged Indictment charges a straightforward scam, replete with the common characteristics of many financial frauds."
"Per the indictment, no diamonds or real estate, or any coins, tokens, or currency of any imaginable sort, ever existed — despite promises made to investors to the contrary. Simply labeling an investment opportunity as a 'virtual currency' or 'cryptocurrency' does not transform an investment contract — a security — into a currency." Dearie also said in his ruling.
Regardless of the outcome of the case, the ruling creates a precedent that could be used to support the argument that the Security and Exchange Commission (SEC) should regulate all ICOs.
According Coinschedule.com. since the beginning of the year ICOs have attracted about 18.7 billion USD.