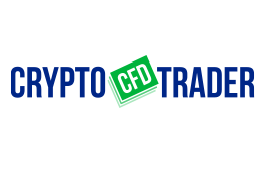 Beware! Crypto CFD Trader is most probably a scam system! Your investment may be at risk.
Don't put all your eggs in one basket. Open trading accounts with at least two brokers.
Тhe websites of cypto robots are usually absurd and replete with staggering statements about all the chances for huge and easy profits. And Crypto CFD Trader does not differ from the pack. Going through the website we come across the standard trailer video where the crypto robots "pitch" is presented. With Crypto CFD Trader we learn that three people have already made a fortune trading crypto and that we have the amazing opportunity to follow suit. The unreal sum of money that Crypto CFD Trader have chosen is $3000 a day which sounds, of course, very enticing. Especially for newbie traders who have had no experience with such scammers. Furthermore, on the website we see splattered across facebook posts, presumably from ex-clients, which act as testimonials cementing the crypto robots legitimacy. Furthermore, we see the logos of major media outlets such as CNN on the website as evidence of the purported legitimacy of the robot. Scrolling down we even meet the man of the hour, the brains behind the operation. His name is Meet Hyde (yes, seriously) and he is self-styled as "the mastermind behind the Crypto CFD Trader." Let us dig a bit deeper into the crypto robot and see just what it is that this presumable mastermind has conjured up.
No name, no address, no number
Despite our thorough research, we did not find any information on the website regarding the registered address, the supposed company behind the operation, nor even the country of origin. The only relevant search results for "Meet Hyde" have the word scam written all over them. There is also frightfully little information regarding the crypto robot on the web, as a matter of fact, the only mention of the company is either in scam-exposing reviews or warnings by supposed ex-clients. Furthermore, even though the logos of the media outlets are shown on the website, the crypto robot is not endorsed by any of them. This strongly inclines us to believe that the crypto robot is part of a popular scam in the forex trading world.
Precisely such websites, promising riches and profits through crypto trading, mislead traders into registering and carelessly giving away their address, phone number and email. Minutes later, that same personal data is sent to brokers and the registered traders begin getting phone calls from unregulated forex brokers like TRealCapital or BormanCorp urging them to invest. The crypto robots receive a commission for every trader that invest with the brokerages.
No verified track record
One of the biggest problems with crypto robots such as Crypto CFD Trader is the lack of assurance for results which is tightly intertwined with the lack of credibility. Credible Social trading platforms such as eToro or Zulutrade allow you to search through the profiles of different traders, taking notice of their track-record in trading, whether losses or winnings are the majority. Such transparency adds significant assurance and partially, if not fully, removes risk. It also extends credibility to the person offering a service. Furthermore, it gives you assurance that other people are risking their money with the trader as well. Where as with websites such as Crypto CFD Trader you are simply taking a leap of faith.
No regulatory supervision
We should also point out that such operations are not overseen by any relevant authority, although that should go without saying. The people operating Crypto CFD Trader are not bound by any government regulator and potential clients have no one to turn to in case they have legitimate grievances.
Last, but not least – the mere way in which such operations seek funding should raise red flags. If Crypto CFD Trader did have anything of value, they would have found alternative ways of financing, instead of relying on cheap traffic through a cheesy, badly-done commercial about itself. They can apply for a credit at the bank, or another option utilized by today's crypto companies is raising money through crowd-funding. However, all these options require something Crypto CFD Trader desperately lacks – legitimacy.
All in all, Crypto CFD Trader comes across as a standard scam operation – the likes of which we have seen a lot – and we advise those interested to stay away.
Rich Snippet Data
Reviewer
Review Date
Reviewed Broker
Broker Rating