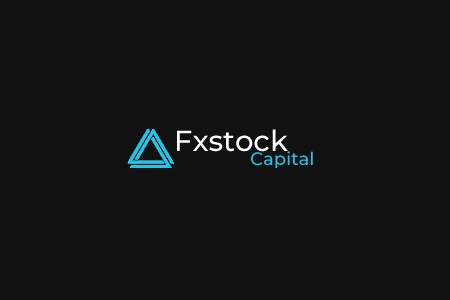 Beware! Fxstockcapital is an offshore broker! Your investment may be at risk.
Don't put all your eggs in one basket. Open trading accounts with at least two brokers.
Fxstockcapital claims to be a forex and binary options broker, offering among others bets on crypto coins like Bitcoin, Ethereum, Bitcoin Cash, Litecoin and Dash, as well as FTFs and stocks – all that on a proprietary web based trading platform.
Unfortunately the Fxstockcapital website turned out to be completely anonymous – no name of the company behind it and not even a contact telephone number – all that rises some very serious questions about the legitimacy of the broker as a whole.
Fxstockcapital regulation & safety of funds
As we already noted Fxstockcapital is an anonymous website – there is no company name, no contact details. Sure, there is a post address in Chicago, but that makes things even more suspicious as all forex and CFD brokers in the US are obliged to be members of the National Futures Association (NFA), which is famous for imposing probably the toughest regulatory regime in the world. Among the many requirements NFA has for its members we should note the minimum operational capital requirement of at least 20 million USD.
Needless to say that Fxstockcapital does not mention anything about regulation in its presentation and that is way it is pretty obvious we are talking about a unregulated website, most probably operating as a scam.
Have in mind that proper regulation is the single most important factor for the safety of your investment on the retail forex market.
Also, have in mind that globally there are just a couple of well respected financial regulators with the capacity to ensure the professional conduct of all brokers they have issued a license to. Here, along the NFA in the USA we should note the Financial Conduct Authority (FCA) in the UK, the Australian Securities and Investments Commission (ASIC) and the Cyprus Securities and Exchange Commission (CySEC).
All of them require brokers, to keep at all times a certain minimum capital adequacy ratio, to keep all traders funds in a segregated, protected form creditors account, to provide traders with a negative balance protection, to file regular reports, to allow external audits and in certain cases even to insure traders money.
So, if you trade with a FCA broker for example you do not have to worry about the first 50 000 GBP in your account, because they will be insured and you will be compensated even if your broker files for bankruptcy. Similarly, if you are trading with a CySEC broker, your account will be insured for up to 20 000 EUR.
Fxstockcapital deposit/withdrawal methods and fees
Fxstockcapital is ready to take your money in various ways – major credit and debit cards like VISA and MasterCard, Western Union, MoneyGram and even crypto coins like Bitcoin and Ethereum. Popular e-wallets like Skrill and Neteller, however are not available and that is intriguing in the light of the new anti- scam policy, adopted by Skrill, according which brokers that want to use the payment service should prove they have a legit forex license.
Also, we do not know what is the minimum deposit requirement – with most brokers it is about 250 USD, and we do not know if they have any special withdraw conditions as the "Terms and Conditions" for using the web site are not readily available.
Last but not least, be aware that any trading bonuses usually come with a minimum trade volume requirement, which might prove rather challenging to fulfill.
How does the scam work?
Among the many tools scammers use to defraud investors are the so called robo – scam websites like Crypto Revolt and Bitcoin Evolution. Those are anonymous sites, especially designed to hook people to leave their e-mail and phone with an offer for easy and risk free money. Here is how the scam works.
You will most probably watch a video ad on one of those robo- scam websites and you will register, leaving your contact details. The moment you do that you will be instantly transferred to the web page of a unregulated, offshore broker where you will be asked to invest about 250 USD. And if you do deposit those money the people running the robo- scam website will get their commission.
And do not be carried away by your initial trading results. You can be sure your first trades will go through the roof and the money in your account will soon double. That, however will happen because your account will be manipulated, so that you will be more easily convinced to invest a larger amount.
And surely you will get a phone call as well. It will be form your "senior account manager", who will professionally explain that if you want to make a real hit, you will definitely have to invest more – like at least 10 000 USD.
And besides, probably you will not realize that you have been scammed until the moment you request to withdraw some of your funds. It will suddenly turn out this is not possible because of some minimum trade volume requirement, possibly linked to your trading bonus. Of course, the pretext might be different but the end result will be the same. You will not see a single penny back.
What to do if scammed?
Do not hesitate, but immediately file for a charge back with your credit card company. The good news here is that both VISA and MasterCard recently adopted some new ant- scam rules, according which you will have 540 days to do that.
Second, if for any reason you have given away your credit card number or online banking password, immediately block your credit card and change the password for your online banking service.
And finally, in case you have lost money to scammers, do not loose even more by accepting the services of the so called "recovery agencies". They will just collect some money in advance and basically that is how the story will end.
Rich Snippet Data
Reviewer
Review Date
Reviewed Broker
Broker Rating