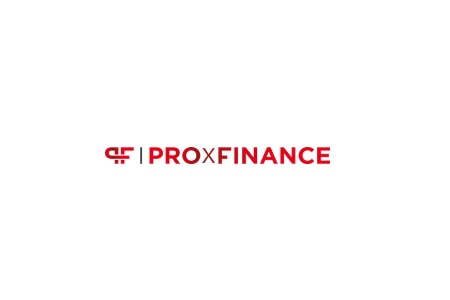 Beware! Pro X Finance is an offshore broker! Your investment may be at risk.
Don't put all your eggs in one basket. Open trading accounts with at least two brokers.
Pro X Finance is an offshore binary options broker, which also offers forex and CFD trade on a web based trading platform.
Available assets include just over 20 forex pairs, several crypto coins, including Augur, Bitcoin Cash, Ethereum, Dash, Monero, Bitcoin, Ripple and Litecoin, as well as silver and gold.
The payout for the benchmark EURUSD pair is advertised to be as high as 85%, which is good. In the same time, if you choose to trade forex instead of binary options, the EURUSD spread is fixed at 3 pips, or two time higher than the levels traders would usually consider acceptable.
Trading conditions put aside, we do have some serious doubts about the legitimacy of the broker, which will be discussed in the following paragraphs.
Pro X Finance regulation & safety of funds
Pro X Finance is owned and operated by Finovative Technologies Limited, a company based on the Marshall Islands, which is not regulated by any official financial regulator such as the Financial Conduct Authority (FCA) in the UK, the Australian Securities and Investments Commission (ASIC) or the Cyprus Securities and Exchange Commission (CySEC) – basically the most popular regulatory hubs on the planet, because of their strict and yet balanced regulatory regimes, giving both peace of mind to investors and operational flexibility to brokers.
Unregulated brokers on the other hand are most often involved in scam as they are completely unaccountable for the funds invested through their trading platforms.
That is why we strongly recommend dealing with properly regulated brokers only. Among other advantages they provide traders with a negative balance protection, keep their money in a segregated, trust accounts and in some cases even insure the trading capital.
So for example traders with FCA regulated brokers are entitled to a compensation of up to 50 000 GBP in case their broker files for bankruptcy. Those money come form the FCA backed Financial Services Compensation Scheme.
A similar scheme guarantees traders with CySEC brokers up to 20 000 EUR of their funds.
Pro X Finance deposit/withdrawal methods and fees
Pro X Finance accepts payments with credit cards like VISA and MasterCard, as well as Western Union, MoneyGram and bank transfers. However, we are not quiet sure whether the minimum deposit requirement is 250 USD or 500 USD as both sums are mentioned in the presentation on their web site.
Note as well that you will be allowed just one free of charge withdraw per month. Additional withdraws will be charged with a 30 USD fee and that is unusual.
Also unusual is the condition according which you will be allowed to receive just 10% of your withdrawable capital on a monthly basis in case your account is under investigation for any reason.
Finally, be aware of any trading bonuses as they are all linked to a minimum trade volume requirement equal to at least 40 times the money you have received as a bonus.
How does the scam work?
Just as all regular businesses, scammers pay much attention to their "promo campaigns". And if you have not heard about the so called robo scam websites – those are basically "promo traps" designed especially to mislead investors to deposit their money with scammers. Robo scam websites like Crypto Revolt and Bitcoin Evolution are usually all about a nicely edited video, telling you a stоry of how you can get instantly rich by just joining some innovative trading platform or app.
And all you have to do is leave your e-mail and phone. After than the robo scam website will automatically transfer you to the web page of the scam broker, where you will be politely asked to invest 250 USD. Besides, if you do that, the people running the rob scam website will get their commission.
And do not be carried away by the success of your initial trades. Actually the scammers will be manipulating your trading account so that you will be more easily tricked to invest a larger amount. And you will receive a phone call as well – it will be from your senior account manager, who will basically explain, that if you want to make some real cash you will simply have to invest more – like 10 000 USA or so.
And probably you will not realize that you have been scammed until the very moment you decide to withdraw some of your funds. Than it will suddenly turn out you can not withdraw anything because you have not fulfilled some minimum trade volume requirement, possibly linked to a trading bonus. Of course the pretext might be different, but the result will be the same. Scammers will refuse to send you a single dollar back.
What to do if scammed?
Do not waste a minute but immediately file for a charge back with your credit card company. The good news here is that under their new anti scam policy MasterCard and VISA will allow you to do that within 540 days after you have made the deposit.
Also, if somehow scammers have gotten to your credit card number or online banking password, be sure to immediately block your credit card and change the password.
And finally do not trust the so called recovery agencies. Some of them might even be working with the scammers, who have just robed you. In any case, they will simply collect an upfront payment, leaving you even more miserable than before.
Rich Snippet Data
Reviewer
Review Date
Reviewed Broker
Broker Rating