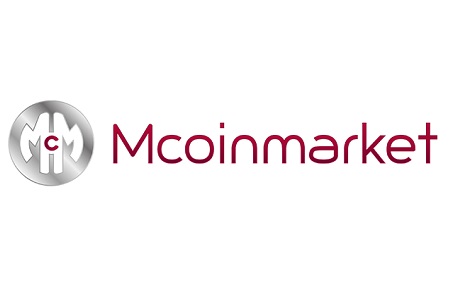 Beware! Mcoinmarket is an offshore broker! Your investment may be at risk.
RECOMMENDED FOREX BROKERS
Don't put all your eggs in one basket. Open trading accounts with at least two brokers.
Mcoinmarket is a unregulated CFD broker, focused on the crypto market, offering a choice of 6 account types with a web based trading platform.
Trading instruments include various CFDs on crypto currencies like Zcash, Ripple, Monero, Stellar, Tron, Qtum, NEO, Litecoin, IOTA, Ethereum, Ethereum Classic, EOS, Dash, Bitcoin Gold, Bitcoin and Cardano against USD Tether or other coins, as well as commodities, indices and stocks against Bitcoin.
The minimum deposit requirements for the different account types are quoted in Bitcoins, which seems like an attempt to mislead investors that Mcoinmarket is a crypto exchange. That, however is not the case – we are talking about a CFD broker, which on top of that is not properly regulated.
Mcoinmarket regulation & safety of funds
Form the legal section of their presentation we learn that the web site is owned and operated by Mcoinmarket – a company based in Bulgaria. Also in the presentation we came across another company – Zed Consult Ltd, which is also cited to be operating the website. In any case non of the above mentioned companies has a legit license by the Bulgarian Financial Supervision Commission (FSC) or any other official financial regulator for that matter.
That significantly lowers the credibility of Mcoinmarket. Have in mind that the safety of any investment with unregulated brokers depends solely on the integrity of the people, who run those websites, and that quite often is not very high.
Properly regulated brokers on the other hand are completely safe, because they are obliged to abide by strict financial and ethical rules.
Brokers regulated by Financial Conduct Authority (FCA) in the UK, the Australian Securities and Investments Commission (ASIC) or the Cyprus Securities and Exchange Commission (CySEC) for example have to file regular reports with their regulator, to allow external audits, to provide customers with a negative balance protection, so that they can not loose more money than they have invested, to keep clients money is a segregated account, to maintain a certain minimum capital adequacy ratio and in certain cases even to insure traders funds.
So if you trade with a FCA broker you will not have to worry about the first 50 000 GBP in your account, because under the current compensation scheme they will be restored to you even if your broker files for bankruptcy. Similarly with a CySEC broker the insured amount is 20 000 EUR.
Mcoinmarket deposit/withdrawal methods and fees
Mcoinmarket accepts various payment methods – from major credit or debit cards like VISA and MasterCard, through several e-wallets including QIWI, WebMoney and Yandex, to bank wire transfers.
We are not told what is the minimum deposit requirement for Mcoinmarket Micro Account, but for the Mini Account the minimum investment is set at 0,5 bitcoins, which is a significant amount even now, after the Bitcoin price has plummeted to a year low.
And be aware of the trading bonuses. If you accept a trading bonus, your right to withdraw will be subject to a minimum trade volume requirement equal to 30 times the bonus plus your deposit.
How does the scam work?
Often traders realize they have been scammed only after they have invested a significant amount. But it is truly amazing to what lengths scammers go to defraud investors. One pretty commonly used method to hunt for victims is through the so called robo scam websites like Crypto Revolt and Bitcoin Evolution. Those websites are usually organized around a well cut video promising you amazing, risk free returns with a minimum investment.
And if you get hooked all you have to do is leave your e-mail and phone, filling a simple registration form. Than you will be promptly transferred to the web site of a unregulated, offshore broker, where you will be invited to deposit about 250 USD. Besides, you will be surprised how successful your initial trades will be. Unfortunately those trades would not be real – scammers will manipulate your account so that you will be more easily convinced to invest a larger sum.
And that is precisely when you will get a phone call as well. It will be your "senior account manager" or "adviser", who will explain that if you want to make some real cash you will simply have to invest more – like 10 000 USD.
And chances are you will invest those money as well and you will not know you have been scammed until the very moment you decide to withdraw a more significant amount form your account. Than it will suddenly turn out you have no right to withdraw, because of some minimum trade volume requirement, probably linked to a trading bonus you have so gullibly accepted in the first place. Of course it could be something else but the bottom line will be the same – you will not be allowed to withdraw a single penny.
What to do if scammed?
Unfortunately there are not many steps you may take after you have been scammed. Probably the best chance to recover your money is to file for a charge back with your credit card provider. The good news here is that VISA and MasterCard have extended the period in which you are allowed to do that to 540 days.
And if by any chance you have given away your credit card number and online banking password, immediately block your credit card and change the password for your online banking service.
And finally do not trust the so called recovery agencies. They will simply collect some money in advance and will leave you even deeper in to the red.
Rich Snippet Data
Reviewer
Review Date
Reviewed Broker
Broker Rating