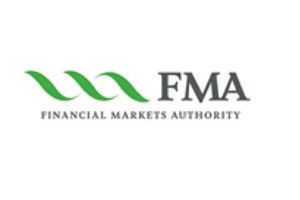 Unregulated Forex brokerages Ainvestments and Alliance Investment Limited have been blacklisted by the New Zealand's Financial Markets Authority. The country's main financial regulatory suspects them being involved in scam operations.
The first brokerage – Ainvestments – purports to be owned by a company registered offshore with the name ESOS International Ltd. The company is situated in the Marshall Islands which is a well-known destination for would-be scammers. The company further claims to have a subsidiary in Prague by the name Kadeky International S.R.O which, also, does not fall under any regulatory oversight.
The FMA further clarifies in its statement that the corporate information presented on the website of Ainvestments is false and misleading.
Alliance Investment Limited on the other hand presents itself as a cryptocurrency exchange and purports to be based and regulated in New Zealand. Of course, this is completely divorced from reality – as FMA points out in its warning – and, furthermore, the brokerage falsely claims to be associated with a legitimate company. A very popular trope used by scammers all over the Forex trading world.
The FMA has always advised traders to only do business with legitimate firms that hold the proper license. Traders may always check the regulatory status of a given company by going on the online registry of the New Zealand financial watchdog and typing out the name of the company. Another good idea is simply googling the name of the company and reading reviews from ex-clients of the brokerage, as well as from professional Forex bloggers.