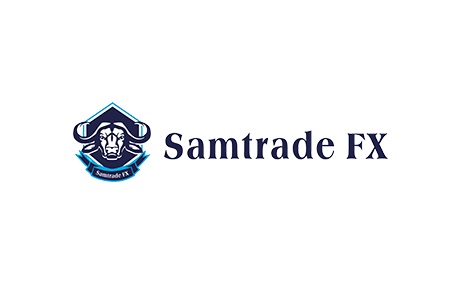 RECOMMENDED FOREX BROKERS
Don't put all your eggs in one basket. Open trading accounts with at least two brokers.
Samtrade FX is an international forex broker offering a selection of over 30 forex pairs and some CFDs with he MetaTrader4 platform and leverage of up to 200:1. The broker recently acquired an FCA license as well as one from ASIC, the Australian overseer. However, the broker has along way to go. There are many aspects of its website and delivery of services that it needs to improve on. With these two new regulation, Samtrade FX will undoubtedly do so; it's just a matter of time.
The website can easily be changed to its branching websites, where all the necessary precautions are taken, or about to be taken. in order to comply with the newly acquired licenses.
Trading instruments include some exotic currencies like Singapore Dollar, Hong Kong Dollar and Chinese Yuan, as well as CFDs on gold, silver, platinum, oil, indices and bitcoin. The major FX pairs are also present, acting as the main trading assets.
As for the 1:200 leverage, we have to remind users that ESMA has issued a decree, which limits all the retail leverages in the EU to 1:30.
As tested with a demo account the benchmark EURUSD spread floated around 1,8 pips, which is slightly higher than the levels, traders usually expect with a standard account. We assume that ones a live account is opened the broker provide user with a lower spread than this one.
Samtrade FX regulation & safety of funds
The newly reformed Samtrade FX is a trading name of Samtrade UK International Limited. The company has newly regulated branches in the following locations: Samtrade UK International Limited regulated by the FCA and Samtrade Pty Ltd in Australia licensed by ASIC.
Being regulated by the FCA is quite an achievement, for this agency is by far one of the top license issuers in the world. As part of the FCA, Samtrade FX must abide by a very strict set of guidelines. For instance, it must hold a minimum capital requirement of at least €730 000 in net tangible assets for the reason of proving that they are financially stable. Next, the broker must hold the clients' funds away from they own money in segregated bank accounts. Furthermore, and crucially, users whose brokers are licensed under the FCA are insured with up to £50 000, a sum that can be reimbursed should the broker fall into insolvency.
ASIC is similar in some ways to the FCA, however its biggest shortcoming is that there is not compensation fund. ASIC brokers must hold a capital requirements of AUD 1 million, and must also keep their users' money is segregated accounts. Of course we are not mentioning that hundreds of other minutiae requirements that ASIC regulated brokers must follow, otherwise they will get penalized. Furthermore, there is no limit on leverages in Australia, and we have seen before ASIC overseen brokers offering leverages as high as 1:500, which can be risky.
Samtrade FX is also incorporated in Saint Vincent and the Grenadines – an offshore location that has no financial regulator which is why the leverage offered at Samtrade FX goes at the 1:200 maximum.
However, as of updating this review, we found some difficulties with completely understanding the regulatory information in full. There are far too many confusing elements to consider. Yes, Samtrade FX is regulated by the aforementioned watchdogs, and we assume that it still is updating its website to fit the requirements of these agencies. Yet at present, there is still a long way to go.
One of the biggest elements on which they have to work on are the legal documents, which at this time are still very reminiscent of offshore and shady brokers; they are short and uninformative.
Samtrade FX deposit/withdrawal methods and fees
Samtrade FX accepts payments with VISA and MasterCard, as well as bank wire and UnionPay, which is a preferred payment method in China. The broker, however does not accept payments with Neteller and Skrill – popular e-wallets – and that is worth noting, because since last fall Skrill adopted a new anti-scam policy, according which all brokers using Skrill and targeting customers in Europe should prove they hold a legit license. The newly acquired FCA license has the potential to bring Skrill as a new payment method.
The minimum deposit and withdrawal amount is $20, and there are no fees for making and receiving payments. Withdrawals are processed within 4 days tops.
Also be aware of any trading bonuses that Samtrade FX might offer you. All such promotions are linked to special withdraw conditions, which quite often prove too difficult to fulfill. Bonuses are also unacceptable for regulated brokers.
CONCLUSION
Our advice to users is to give Samtrade FX time to reorganize its website, regulatory details, and trading conditions before investing. This is turning out to be a very solid broker, it's just that there is still work to be done.