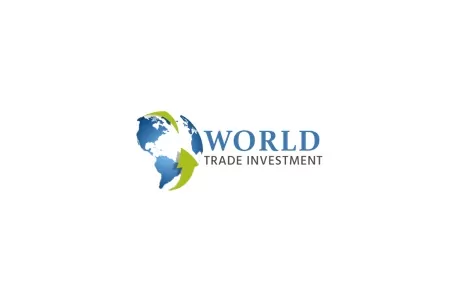 Beware! World trade Investment is an offshore broker! Your investment may be at risk.
RECOMMENDED FOREX BROKERS
Don't put all your eggs in one basket. Open trading accounts with at least two brokers.
World trade Investment is a unregulated forex and CFD broker offering several account types with a leverage of up to 1000:1 and the MetaTarder4 platform. The choice of trading instruments include 42 currency pairs, some of which minor and exotic like USDHUF, USDTRY, USDNOK, USDCZK, USDPLN, USDMXN, USDZAR and USDSEK, as well as CFDs on gold, silver, oil, indices, coffee and other agricultural commodities. We even came across some crypto coins, namely Dash, Ethereum, Litecoin, Ripple, Bitcoin, Monero, Ethereum Classic, Bitcoin Cash and Zcash.
With their W- Standard Account spreads are advertised to start around 1,6 pips, and yet trading conditions put aside, our main concern with the broker is the fact that they do not have a legit forex license.
World trade Investment regulation & safety of funds
World trade Investment is said to be owned and operated by World Trade Investment (UK), which is said to be based in the UK. Unfortunately we were not able to find neither the company nor the broker in the register of the local Financial Conduct Authority (FCA), although all companies in the UK, offering some kind of financial services, should be licensed by the FCA or a similar institution in another EU country.
As we noted World trade Investment is not regulated and does not have legal right to target European customers or citizens of other regulated markets like the USA, Australia or Japan.
Among other protections that traders with properly licensed brokers enjoy, all trading accounts with a FCA regulated broker are insured up to 50 000 GBP.
World trade Investment deposit/withdrawal methods and fees
World trade Investment accepts payments with credit and debit cards like VISA and MasterCard, e-wallets like Neteller and Skrill, bank transfers and bitcoins.
The broker also offers 50% welcoming bonus with every deposit. That might sound good, but in reality is just a trick to deprive you of your right to withdraw. With World trade Investment, if you accept their bonus – let say you have deposited 100 USD and the bonus is 50 USD – you will have to trade at least 2,5 million US dollars before you will be allowed to withdraw. Needles to say, that may prove quite challenging.
Otherwise the minimum deposit requirement is 100 USD and that is acceptable.
How does the scam work?
More and more often scammers use social media channels and the internet in general to hunt for new victims. You may be lured for example to one of the so called robo scam websites like CryptoContractsApp or Crypto Revolt, where you will be offered fabulous returns, risk free and with a minimum investment. And all you will be asked in the beginning is your e-mail and phone.
And if you do register, all of a sudden you will be transferred to the web page of an offshore, unregulated broker, where finally you will have to deposit your first 250 USD.
And your initial trades will be amazingly successful and the cash in your balance will almost double. All of that, however will not be real. Your account will simply be manipulated with the sole intention, that latter you will be more susceptible to the idea of investing a larger amount.
And you will get phone calls as well. It will be your senior account manager, who will be giving you trading signals and who will also do his or her best to make you deposit more – like at least 10 000 USD. And believe it or not but at that point most people do invest that kind of money, without realizing they have been scammed until the very moment they request to withdraw some of their funds.
Than all of a sudden it turns out they do not have the right to withdraw, because they have not fulfilled some minimum trade volume requirement, possibly linked to the welcoming bonus, they have so eagerly accepted. Certainly the pretext might be different, but the end result will always be the same – you will not be allowed to withdraw a single penny.
What to do if scammed?
If you have fallen a victim of a scam your options will be rather limited, and probably the best chance to get your deposit back is by filing for a charge back with your credit card provider. Fortunately both VISA and MasterCard extended the maximum period in which you will be allowed to do that to 540 days.
If by any means scammers have succeeded to get to your banking details like your credit card number and online banking password, immediately block your credit card and change the password.
Finally, do not trust the so called recovery agencies. They will not recover your money, but will simply charge you some cash in advance and basically that is how the story will end.