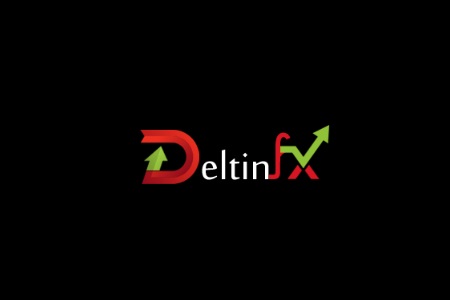 Beware! DeltinFX is an offshore broker! Your investment may be at risk.
RECOMMENDED FOREX BROKERS
Don't put all your eggs in one basket. Open trading accounts with at least two brokers.
DeltinFX is an offshore broker, based in St Vincent and the Grenadines, which does not have a license to operate on regulated markets like the European Union, the USA, Australia, Canada or Japan.
Otherwise the broker says to be offering over 50 currency pairs and some CFDs on gold, silver and indices on the MetaTrader4 platform and with leverage as high as 400:1.
Unfortunately we were not able to open a demo account to check their trading conditions first hand, but that is a minor issue compared to the fact that they are not regulated and are basically not accountable for the funds invested with them.
DeltinFX regulation & safety of funds
DeltinFX is owned and operated by DeltinFX Limited, which is said to be based in St Vincent and the Grenadines – an offshore territory in the West Indies. And as we noted the broker is not regulated by any official regulatory authority, such as the Financial Conduct Authority (FCA) in the UK, the Cyprus Securities and Exchange Commission (CySEC) or let say the Australian Securities and Investments Commission (ASIC).
Bear in mind that your funds are safe only with properly regulated brokers, while offshore entities, without a license are usually involved in scam. That is because such websites are completely unaccountable for the way they handle your money and for the withdraw conditions they set.
And besides, among other benefits, with some regulated brokers you can even enjoy the additional protection of an insurance policy. For example, if you trade with a FCA broker, your insurance will cover up to 50 000 GBP of your funds, so that you will not have to worry even if your broker files for bankruptcy.
Similarly, with all brokers regulated by an EU financial authority, like CySEC in Cyprus, your insurance will cover at least 20 000 EUR of your trading capital.
DeltinFX deposit/withdrawal methods and fees
The withdraw conditions, published on DeltinFX website are to say the least unusual. First, they offer trading bonuses of up to 75% with every deposit, and although that might seem tempting, the practice has always been highly controversial.
The problem is that trading bonuses always comes with additional withdraw conditions. In the case of DeltinFX, if you accept a bonus you will have to trade 6 months to be awarded the right to withdraw 50% of your funds! And there is the additional condition – you should trade your deposited funds at least 5000 times, before you will be allowed to withdraw any profits generated in your account.
As we noted the practice of offering trading bonuses is highly controversial and is banned throughout Europe.
Otherwise DeltinFX accepts payments with VISA and MasterCard, bank wire and e-wallets, without bothering to specify which exactly. The minimum deposit requirement is 200 USD.
How does the scam work?
In the past year or so scammers have started designing special "web traps" for gullible investors, which we call robo scam web sites. You may come across such a website, like CryptoContractsApp or Crypto Revolt, either surfing on the internet or by clicking on one of their adds on the social networks like Instagram and Facebook.
And there you will be greeted by some "irresistible" offer for fast and easy returns, with a initial small investment, of course "completely risk free". And if you get hooked, all you will be asked in the beginning will be your e-mail and phone. And after filling the simple registration form, you will be transferred to the website of a unregulated, offshore, scam broker, where you will be offered a trading account in exchange of a deposit of about 250 USD.
Take a note that if you do open a trading account with the scam broker, the people running the robo scam website, which acts like a promo scam agency, will get their commission.
Note as well that your initial trades will be surprisingly successful and pretty soon the money in your account will more than double. That however will be simply a manipulation, because the idea of the scammers is to trick you to invest a larger amount. And exactly that will be the advice of your "senior account manager", who will be contacting you on the mail and by phone, with trading signals and market strategies. Basically however, he or she will do her best to convince you, that if you want to make some real cash you will simply have to invest more – like at least 10 000 USD.
And most people never realize they have been scammed until the very moment they decide to withdraw some of their funds. Then all of a sudden it turns out they "do not have right to withdraw", because of some minimum trade volume requirement, they have agreed with without realizing, when they have accepted a trading bonus or something like this.
It could be anything, but the bottom line will always be the same – you will not be allowed to withdraw a single penny. On top of that all of a sudden your positions will turn red and in no time your account will be depleted.
What to do if scammed?
If you have lost money to scammers, honestly there is probably just one adequate step you may take – to file for a charge back with your credit card provider. The good news here is that both MasterCard and VISA have extended the period in which you will be allowed to do that to 540 days. The bad news is that, if scammers have tricked you to send them copies of your ID and some prove of address – like your electricity bill, your chances to get your deposit back will be slimmer.
And if scammers have managed to trick you to reveal them your banking details, immediately block your credit card and change your online banking password.
And one final note. Do not trust the "recovery agencies", that might offer you help. They will not recover you a single dollar, but will simply charge you some money in advance and basically that will be the end of the story.
Rich Snippet Data
Reviewer
Review Date
Reviewed Broker
Broker Rating