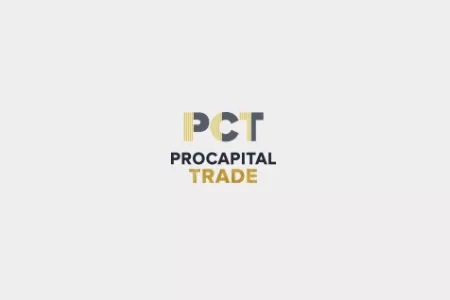 Beware! ProCapital Trade is an offshore broker! Your investment may be at risk.
Don't put all your eggs in one basket. Open trading accounts with at least two brokers.
ProCapital Trade is an offshore, unregulated forex and CFD broker, owned by West Media Group – a company with a history of several warnings by European regulators, including the Italian Commissione Nazionale per le Società e la Borsa (Consob).
Otherwise the variety of trading instruments offered by ProCapital Trade on its MetaTrader4 platform is attractive – 68 currency, many of which exotic or minor like USDCZK, USDDKK, USDHKD, USDHUF, USDMXN, USDNOK, USDPLN, USDRUB, USDSEK, USDSGD, USDTRY, USDZAR and USDPHP, as well as CFDs on agricultural commodities, stocks, oil, indices, gold, silver, platinum, palladium and even major crypto coins like Bitcoin, Ethereum, Litecoin, Monero, Ripple, Zcahs, Dash, IOTA and Stellar.
With its Standard Account the minimum spreads are fixed at 2,4 pips, which is higher than what traders would usually expect. With a standard account spreads are considered attractive only below 1,5 pips.
ProCapital Trade allows generous leverage of up to 200:1 and yet, trading conditions put aside, our main issue with the broker is its regulatory status and the warnings issued against their owners.
ProCapital Trade regulation & safety of funds
As we noted ProCapital Trade is owned and operated by West Media Group Limited, which is registered offshore on the Marshall Islands. This is a favorite offshore destination for shady brokers, because the small island in the Middle of the Pacific has a rather loose regime for registering international businesses – basically you can register a company there, quite anonymously, without ever setting a foot on the atoll.
On the broker's website there is also a contact address in St. Vincent and the Grenadines – another offshore territory, as well as an Italian phone number.
In any case this is a unregulated broker and its owners – West Media Group Limited run a couple of other similar websites – Platinums Trade, which has been flagged by CONSOB in Italy and 24BTCmarkets, blacklisted by the Spanish Comisión Nacional del Mercado de Valores (CNMV).
On top of that West Media Group is also associated with a constellation of unregulated brokers including CapitalFXClub, FirstFXClub, FirstBTCfx, SmartProFX, WinCapitalPro, 360SmartFX, CapitalBTCfx, CryptoClubFX and SmartBTCfx, all of which with recent warnings by CONSOB.
All that said, you should keep in mind that trading with unregulated brokers has always been associated with an extremely high risk of getting scammed.
Only brokers, regulated by reputable financial regulators like the Financial Conduct Authority (FCA) in the UK, the Cyprus Securities and Exchange Commission (CySEC) or the Australian Securities and Investments Commission (ASIC) are safe to trade with, as they are subject to strict oversight.
On top of that, if you trade with a CySEC broker for example, the first 20 000 EUR in your account will be guaranteed by a clients' compensation fund, even if your broker goes insolvent. Similarly, with a FCA broker your insurance will cover up to 50 000 GBP.
ProCapital Trade deposit/withdrawal methods and fees
ProCapital Trade accepts payments with VISA MasterCard and bank wire, but no e-wallets like Skrill and that is notable, because since October Skrill adopted a new anti- scam policy, according which all broker using its services and targeting customers in Europe should prove they hold a legit license. As we noted ProCapital Trade does not have a license at all.
Also you should be aware of any trading bonuses offered by the broker. The practice is highly controversial, because all bonuses are linked to additional withdraw conditions. For example with ProCapital Trade for any 300 USD you have accepted as a bonus you will have to trade at least 10 million USD before you will be allowed to request a withdraw.
Otherwise the minimum deposit requirement to start trading with ProCapital Trade is 250 USD.
How does the scam work?
Scam scenarios are specifically designed to attract retail investors with some unrealistic offer and afterwards mislead them to invest as much as possible. The tools in the scammers' arsenal are various, but lately they include the so called robo scam websites like CryptoContractsApp or Crypto Revolt. If you happen to stumble upon one of those sites, you will be greeted with an offer of astonishingly high returns, with a minimal investment and no risk at all. And if you get hooked, all you will be asked in the beginning will be your e-mail and phone and not a single dollar. Getting your phone is important for scammers, because only through personal contact they usually succeed to get their hands on a larger amount of money.
So, if you fill the registration form, you will be transferred to the web site of a unregulated scam broker, where you will be invited to open a trading account with about 250 USD.
And you will surely receive phone calls. The people will sound very friendly, helpful and professional, they will offer you trading signals, but basically will try to convince you to invest more. After your initial deposit of about 250 USD the next step is 10 000 USD – that is the minimum target amount scammers usually have in mind, and they will try to make you deposit more money even by manipulating your trading results.
For example all your trades will happen to be surprisingly successful and soon the money in your account will double. That however will not be real. As we mentioned your account will simply be manipulated and you may never know you have been scammed until the very moment you decide to withdraw some of your funds. Than it will suddenly turn out you can not, because you have not met some minimum trade volume requirement, you have agreed with when you have accepted your trading bonus in the first place. Surely it could be something else, but the bottom line will always be the same. Scammers will not give you back a single penny.
What to do if scammed?
Although, honestly, your chances to recover your deposits are not very good, the one thing you should do immediately is to file for a charge back with your credit card company. Fortunately both MasterCard and VISA extended the maximum period in which you will be allowed to do that to 540 days.
Still, have in mind that if you have send scammers copies of your ID and a prove of address like an electricity bill – they will ask you for those documents, citing the anti-money laundering legislation – your chances to get your money back will be smaller.
And if by any means scammers have managed to learn your credit card number and online banking password, immediately change the password and block your credit card.
And one final advice. Do not trust the so called recovery agencies. Some of them even work with the scammers, who have just robed you. Basically the only thing that will happen, if you deal with them, is that they will make you pay them some money in advance and that is how the story will end.
Rich Snippet Data
Reviewer
Review Date
Reviewed Broker
Broker Rating