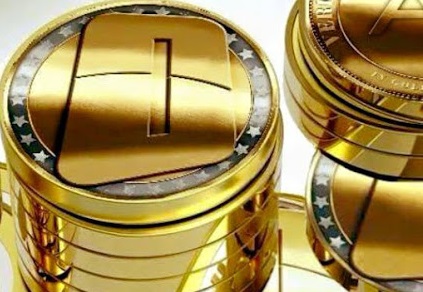 Prosecutors in the US raised criminal charges against the founders of OneCoin – a crypto currency, which allegedly turned out to be a multibillion-dollar pyramid scheme.
Konstantin Ignatov, the CEO of OneCoin Ltd and his sister Ruja Ignatova, known as "the Cryptoqueen," are accused of misleading investors with promises of huge returns with a minimal risk.
According to the US Prosecutors OneCoin, which is still in business with more than 3 million members, has been run like a pyramid – OneCoin members were recruiting new members to buy cryptocurrency packages in exchange of commissions.
The 1,2 billion USD investor money that are located until now have been laundered through 21 countries, the prosecutors also said.
For the two year period ended in September 2016 OneCoin records show profit of 2.23 billion EUR on sales of 3.35 billion EUR.
According to U.S. Attorney Geoffrey Berman, cited by Reuters, the defendants "created a multibillion-dollar cryptocurrency company based completely on lies and deceit. Investors were victimized while the defendants got rich."
"These defendants executed an old-school pyramid scheme on a new-school platform", commented Manhattan District Attorney Cyrus Vance, cited by Reuters as well.
Ignatov has been arrested on Wednesday at Los Angeles International Airport, while his sister is still at large.