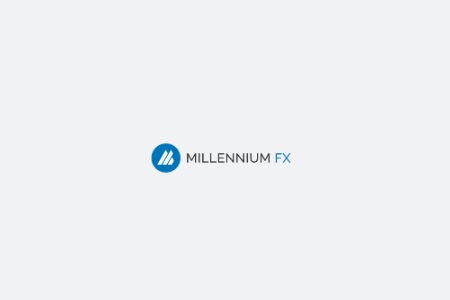 Beware! Мillennium FX is an offshore broker! Your investment may be at risk.
RECOMMENDED FOREX BROKERS
Don't put all your eggs in one basket. Open trading accounts with at least two brokers.
Millennium FX is an offshore broker, which recently was blacklisted by the Spanish Comisión Nacional del Mercado de Valores (CNMV) for targeting EU customers without a license.
Otherwise the broker offers three account types with a leverage of up to 1000:1 and a choice of over 60 currency pairs, many of which minor or exotic like USDZAR, USDTRY, USDTHB, USDSGD, USDSEK, USDRUB, USDPLN, USDNOK, USDMXN, USDHUF, USDHKD, USDDKK, USDCZK, USDCNH and USDILS.
Other trading instruments include CFDs on gold, silver, platinum, palladium, oil, natural gas, copper, 11 indices and even a couple of crypto coins like Bitcoin, Bitcoin Cash, Ethereum and Litecoin.
When we tested Мillennium FX trading platform with a demo account, however, it turned out that their MetaTrader4 is provided by another company – CXMTrading and the spreads were worse than those advertised on Мillennium FX web page. For example the benchmark EURUSD spread was as high as 2,2 pips, while acceptable spreads with a standard account should start below 1,5 pips.
That, however is not our main problem with Мillennium FX, but the fact that they are not regulated.
Millennium FX
regulation & safety of funds
As we noted Millennium FX and Millennium Fx Limited, the St Vincent and the Grenadines company behind them, have been blacklisted by the Spanish CNMV for targeting EU customers without proper authorization.
Be aware that unregulated brokers are completely unaccountable for the safety of the funds invested with them, and what is worse, most such entities actually are involved in scam. That is the reason our general advice is to trade only with brokers regulated by respectable financial authorities such as the Financial Conduct Authority (FCA) in the UK, the Cyprus Securities and Exchange Commission (CySEC), the Australian Securities and Investments Commission (ASIC) or the Spanish CNMV, because of the strict oversight they are subject to.
On top of that your funds with brokers regulated in EU, like for example by CySEC in Cyprus will be insured for at least 20 000 EUR. Similarly with a FCA broker your insurance will cover up to 50 000 GBP of your funds.
Millennium FX deposit/withdrawal methods and fees
Millennium FX requires a minimum deposit of at least 1000 USD and that is 4 times higher than what most brokers would ask you for to open a starting account. On top of that Millennium FX will offer you trading bonuses, which come with a minimum trade volume requirement ranging from 50 to 80 standard lots for every 100 USD you have received as a bonus. Honestly this will be quite challenging to fulfill even for professional traders as one standard lot equals 100 000 USD.
Otherwise the broker accepts payments wit major credit cards like VISA and MasterCard, as well as bank wire.
How does the scam work?
Among the various tools scammers use in their clandestine operations we should note the so called robo scam websites like CryptoContractsApp or Crypto Revolt, where many retail investors are lured by offers of fast and easy returns in exchange of a tiny investment, of course completely risk free.
And if you happen to come across one of those websites, and you get hooked and register, you will be automatically transferred to the web page of a unregulated, offshore scam broker, where you will be offered a trading account with an initial deposit of about 250 USD.
And take a note that your first trades with the scammers will be amazingly successful and in just a couple of days the balance in your account will almost double. That however will be just part of the scam, because by seeing your profits, it is assumed, you will be more easily convinced to invest a larger amount.
And about the same time you will start receiving phone calls as well. It will be your "senior account manager", who will professionally explain that if you really want to make some real money, you will definitely have to invest at least 10 000 USD.
And most traders never realize they have been scammed until the very moment they decide to withdraw some of their funds. Than it suddenly turns out that they do not have the right to withdraw, because of some minimum trade volume requirement, possibly linked to the welcoming bonus they have so gladly accepted in the first place. Certainly the excuse might be different, but in the end it will all come to the same – scammers will not allow any withdraws.
What to do if scammed?
Unfortunately if you are a victim of a scam the only viable option you have to get your deposit back is by filing for a charge back with your credit card provider. The good news here is that both MasterCard and VISA extended the maximum period in which you will be allowed to do that to 540 days.
Be aware as well that some scammers might try to steal money directly form your bank account, if you have told them your credit card number and other banking details. So if you have told scammers your personal banking details, be sure to immediately change your online banking password and block your credit card.
And one final note, do not accept any offers by the so called recovery agencies. They will simply charge you some money in advance and basically that will be the end of the story.
Rich Snippet Data
Reviewer
Review Date
Reviewed Broker
Broker Rating