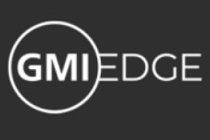 Beware! GMIEdge is an offshore broker! Your investment may be at risk.
RECOMMENDED FOREX BROKERS
Don't put all your eggs in one basket. Open trading accounts with at least two brokers.
GMIEdge is a Vanuatu-registered brokerage which provides the MetaTrader 4 platform. The brokerage requires a minimum deposit of just $2.50, which is a quite below the industry average and very favorable for traders. GmiEdge provides clients with a spread on EUR/USD of 2 pips which is above the industry average and not very favorable. Clients are also extended an extreme leverage of 1:1000.
GMIEdge regulation & safety of funds
Through the website of the brokerage we learn that the company behind it is part of the GMI Group of companies which include Global Market Index Limited authorized and regulated by the Financial Conduct Authority in the UK and a Vanuatu-based company with the same name. Reading through the terms and conditions we discern that the brokerage is actually owned by the Vanuatu-based company and not the FCA-regulated British one.
The government of Vanuatu does regulate Forex trading through its regulatory body Vanuatu Financial Services Commission and after checking with the online registry of the Vanuatu Commission we can safely conclude that GMIEdge is in fact regulated by the VFSC. The Vanuatu Financial Services Commission cannot compare with prestigious regulatory agencies in Europe such as the Financial Conduct Authority in the UK or CySEC in Cyprus, for one, it does not assure clients of the brokerage participation in a compensatory scheme by which they may recover any losses suffered due to bankruptcy or fraud. However, even though there is no room for comparison – a license by the VFSC is better than anonymity and certainly counts for something in Forex trading.
Furthermore, the brokerage provides the MetaTrader4 platform which is the foremost trading platform at the moment and preferred by more than 80 percent of traders in the Forex world. Here is a screenshot:
Through a demo account we could see a spread of 2 pips on EUR/USD which is above the industry average of a pip and a half. Furthermore, clients are extended a generous leverage of 1:1000. There is an impressive selection of different CFDs on currency pairs and a very low minimum deposit of just $2.50. Usually brokerages require $250 which means that with GMIEdge you needn't have to risk a lot of cash to get a taste of trading. Putting that aside, the lack of regulation and the offshore location inclines us to believe that potential clients may be open to substantial risk.
Traders needn't have to worry themselves with such risk if they choose to trade with a brokerage regulated and authorized by a prestigious regulatory agency. Such agencies are the Financial Conduct Authority in the UK or CySEC in Cyprus which have been leading names in Forex trading for some time now. Their regulatory framework is composed of a number of strict rules which prevent clients from falling victims to fraud. Such rules include the segregation of accounts which assures that commingling with the client's money is not possible. Furthermore, a license by such a regulatory body entails participation in a compensatory scheme by which clients may be compensated if they suffer losses due to fraud or bankruptcy.
GMIEdge deposit/withdrawal methods and fees
Potential clients of the brokerage  may deposit or withdraw via wire transfer, credit cards and e-wallets such as FASAPay and Neteller.
In the terms and conditions we couldn't find anything troubling, however, this is no guarantee that the brokerage won't unexpectedly charge fees once the client has deposited the thousand bucks requires.  We must remind readers of all the ways a trader may test the brokerage's intentions. Firstly, traders are advised to always put up only the required minimum deposit, instead of risking a bigger amount with no certainty. Afterwards, they may also try to withdraw a small amount in order to check for any unexpected fees or delays. Such fees and delays are usually the signs of a scammer.
How does the scam work?
Scammers mostly rely on vulnerable and easily tricked people, that is why a well-informed trader is, perhaps, their most difficult target. That is why we believe all traders should be well-versed in the different ways of the scam. Here is the most popular one:
In most cases through clicking a tempting ad with promises for quick and easy profits, you will be redirected to a website like Crown Signals or Top-Algo Trade where registration will require  your address, email and phone number. Your personal information will be immediately shared with brokers in call centers who are just waiting for fresh leads. After a few minutes on the phone listening to the whole prepared brokers pitch , you decide to deposit some $200-250. And just like that –a 25 per cent commission gets wrested from the initial deposit by the broker on the phone.
After stinging you for a few hundred bucks, senior scammers will take you up and begin pushing you to further invest. You may even budge and continue investing.  At some point, however, you'll probably begin to consider closing the account and getting back your money.
However, now comes the "recovery" part of the scam. After stating that you wish to withdraw your money, it will be high time for the "recovery people" to take it from here. They will begin further stalling in any way possible in order to remove the last guard you may have – filing a chargeback with your bank. This options expires for good after six months or more have passed since the initial deposit.
What to do if scammed?
A scam could happen to anyone, including you, and, in such a case, it would be best to know what options are still available to you. That way you'll be certain your reaction will be adequate and on spot.
You may contact your bank or credit card provider and file a chargeback, but only within six months of the initial deposit, as was noted above.
If however you have provided the broker with your credit card details, immediately cancel your credit card.
If you have given information regarding your online banking pass – you should change it asap!
So-called "recovery agencies" should not be trusted! Such agencies target scammed and vulnerable traders in an attempt to further swindle them into giving away their money. They will require from you an "up-front payment" in order to get your money back, but no such thing will happen!
Rich Snippet Data
Reviewer
Review Date
Reviewed Broker
Broker Rating