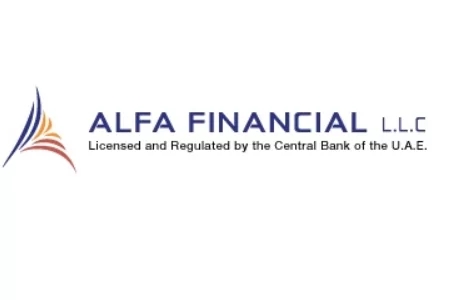 RECOMMENDED FOREX BROKERS
Don't put all your eggs in one basket. Open trading accounts with at least two brokers.
Alfa Financial is a forex brokerage registered in Dubai. It provides both the MT4 trading terminal and the AX1 trading platform. Traders are extended an extremely generous leverage of up to 1:100. Furthermore, there is a wide range of trading products from which to choose but a required minimum deposit of $10 000 which is quite excessive in our view.
Alfa Financial regulation & safety of funds
According to the website the company behind the brokerage is registered in Dubai by the Alfa Financial L.L.C. and is duly regulated by the Central Bank of the United Arab Emirates as a Financial and Monetary intermediary. Online Forex trading is adequately integrated within the regulatory framework of the country and does in fact fall under the regulatory oversight of the Central Bank.
After checking with the online registry of the financial regulator we can safely confirm that the brokerage is in fact regulated by the U.A.E. authorities. The Central Bank enforces quite strict rules which include a minimum operational capital requirement of at least $272 000 The Central Bank of the U.A.E. has a relatively strict regulatory regime, with a minimum operational capital requirement for at least 1 million dirhams or about 272 000 USD. Furthermore, the Bank requires that at least 60 percent of it is in national shareholding and the acting intermediary has to be a U.A.E. citizen.
Further reading on the website we discover that the brokerage provides both the MetaTrader 4 trading platform and the AX1 which we view as a big advantage. Traders are extended a generous but balanced leverage of up to 1:100. We remind readers that the EU has set a limit of 1:30 on the leverage provided by brokers. The minimum deposit, however, is excessively high – the staggering amount of $10 000. This means that potential clients of the brokerage have to risk a lot of capital to get a taste of trading with the brokerage – an unnecessary high amount in our view. Usually Forex brokerage require $250 or less. Another disadvantage we discovered while reviewing the brokerage is that we cannot immediately register for a demo account and thus were unable to get acquainted with the trading conditions of Alfa Financial – more importantly – the spread on EUR/USD. We consider every spread above a pip and a half to be quite unfavorable for traders.
All in all, the brokerage seems legitimate even though there are a few disadvantages which we pointed out in this review which include the lack of demo account, as well as any information on the available payment methods. The minimum deposit amount is absurdly high and we are inclined no to recommend traders risk such an amount even though the brokerage is regulated and they may expect professionalism both from representatives of the brokerage, as well as from the relevant authorities in the United Arab Emirates.
We remind readers that trading with an unregulated brokerage hides a lot of risk and traders needn't have to worry themselves with such risk if they choose to trade with a brokerage regulated and authorized by a prestigious regulatory agency. Such agencies are the Financial Conduct Authority in the UK or CySEC in Cyprus which have been leading names in Forex trading for some time now. Their regulatory framework is composed of a number of strict rules which prevent clients from falling victims to fraud. Such rules include the segregation of accounts which assures that commingling with the client's money is not possible. Furthermore, a license by such a regulatory body entails participation in a financial mechanism by which clients may be compensated if they suffer losses due to fraud or bankruptcy. With the FCA the compensation is up to 85 000 GBP, where as with CySEC it is up to 20 000 EUR per person
Alfa Financial deposit/withdrawal methods and fees
Another serious disadvantage for the broker is the fact that we do not find any relevant information regarding the available payment methods on the website. Usually brokerages support at least the standard Visa and MasterCard, as well as some e-wallets. However, with Alfa Financial we cannot be certain how potential clients may deposit or withdraw. We read that the brokerage does not charge any withdrawal fees and we are inclined to believe it due to the U.A.E. license it has which lends it legitimacy.