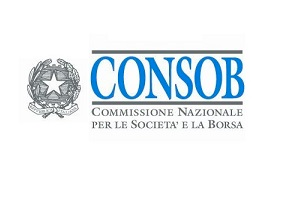 The unregulated Forex brokerage InvestusFM registered in Estonia has been added to the warning list of the Italian financial watchdog Commissione Nazionale per le Societa e la Borsa (CONSOB). CONSOB keeps and updates one of the most comprehensive list of unauthorized financial service providers that are operating illegally in Italy.
InvestusFM operates via the website investus.fm and according to the information from the website is registered in both Estonia. The Balkan country is an EU member-state and does regulate Forex trading along the guidelines of the ESMA. Going through the online registry of the Estonian authorities we did not come across the name of the company which isn't surprising. Many unregulated brokerages prefer Estonia as a location because of its reputation as quite a liberal country when it comes to crypto trading and are hoping to take advantage of misinformed traders. We always recommend traders take a look at the online registry of the Finantsinspektsioon when dealing with a supposed "Estonian" brokerage.
The brokerages provides a web-based trading platform, however, there is no demo account available and the trading conditions are unclear. Furthermore, readers are urged to take heed of the warning issued by the Italian authorities which reads that the brokerage is providing financial services unauthorized and is targeting Italian traders illegally.
We always remind readers that the best way to exclude all risk of fraud in trading is by associating only with entities that fall under the regulatory oversight of prestigious agencies such as the FCA in the UK or CySEC in Cyprus.