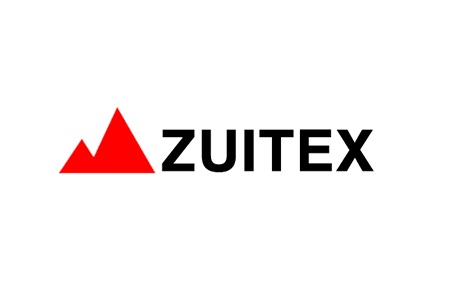 Beware! ZUITEX is an offshore broker! Your investment may be at risk.
RECOMMENDED FOREX BROKERS
Don't put all your eggs in one basket. Open trading accounts with at least two brokers.
ZUITEX is presented as a top- notch Swiss based broker, offering 4 account types with leverage as high as 1000:1 and the MetaTrader4 platform.
And their list of trading instruments include 31 currency pairs, many of which minor or exotic like USDZAR, USDTRY, USDRUB, USDMXN, EURSEK, EURNOK and EURDKK, as well as CFDs on gold, silver, oil stocks, indices and crypto coins like bitcoin, Ethereum and Ripple.
And besides as tested with a demo account their spreads also looked reasonable, starting form 1,1 pips.
As good as all of that may sound ZUITEX is not a broker we can recommend. There are a number of issues concerning their background and regulatory status, not to mention a recent warning issued by the Austrian Financial Market Authority (FMA).
ZUITEX regulation & safety of funds
Let us start with the fact that ZUITEX is not a Swiss broker, but rather an offshore operated entity. ZUITEX is owned by Aldima LTD, which is incorporated on Mauritius, while all payments are processed by another company – Nostalgia Ltd. (we admit that like the name).
And as we already mentioned ZUITEX and Aldima LTD are flagged by the Austrian Financial Market Authority (FMA) for targeting customers without proper authorization. See for yourself:
Bear in mind that all brokers operating in EU should be licensed an authorized by one of the official national regulators such as the Austrian Financial Market Authority, the Financial Conduct Authority (FCA), or let say the Cyprus Securities and Exchange Commission (CySEC). So our advise is to deal only with properly regulated brokers.
ZUITEX deposit/withdrawal methods and fees
As for the payment methods ZUITEX says to accept bank wire transfers and credit cards like VISA and MasterCard. And they also have the logos of Skrill and Neteller on their homepage, but whether they really accept e-payments we were not able to verify. Take a note as well that any profits can be withdrawn only with a bank wire.
Otherwise the minimum deposit requirement is said to be 500 EUR and that is at least twice the amount most brokers would ask for.
How does the scam work?
A scam usually starts, when you get hooked by some "irresistible" offer of fast and easy returns, which you may see on one of the so called robo scam websites like Bitcoin Profit and Brexit Trader.
And in the beginning, all you will be asked to do is to leave your e-mail and phone, filling a simple registration form. After that instantly you will be transferred to the web page of a unregulated scam broker and will be asked to deposit about 250 USD.
Than, after a few days off "successful trading" your "senior account manager" we surely call you and will try to convince you, that if you really want to make some proper cash, you will surely have to invest more – like at least 10 000 USD.
And because your trading account will be manipulated, you may truly believe that your trades are going great and that a larger investment is the wise thing to do.
And most people do not realize they have been scammed until the very moment they decide to withdraw some of their funds. Than all of a sudden in turns out withdraws are not possible, because they have not reached some minimum trade volume requirement, possibly linked to a trading bonus.
The pretext to cancel the withdraw requests might certainly be different, but the result will be invariably the same – scammers will not be paying a single penny back
What to do if scammed?
The only chance you have to get your deposit back in case you have been scammed is to file for a charge back with your credit card provider. And the good news here is that you will be able to do that bot with VISA and MasterCard within 540 days.
And if by any chance scammers have tricked you to give them your credit card number and online banking password, be sure to cancel your credit card and change the password immediately.
Finally, if you are approached by the so called recovery agencies, do not trust them. Those people might even be working with the scammers themselves. They will surely not help you, but will collect some fees in advance, basically leaving you even deeper into the red.