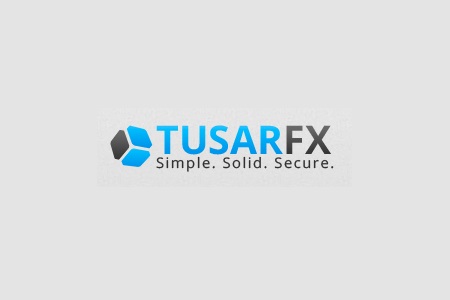 Beware! TusarFX is an offshore broker! Your investment may be at risk.
RECOMMENDED FOREX BROKERS
Don't put all your eggs in one basket. Open trading accounts with at least two brokers.
TusarFX acts as a white label of FXCL, an offshore broker, based on Saint Vincent and the Grenadines.
They offer four account types with leverage as high as 500:1 and the MetaTrader4 platform.
When we tested their trading platform with a demo account we came across 28 currency pairs and some CFDs on silver and gold, Bitcoin, Ethereum and Litecoin. In addition there were some exotic forex pairs as well with currencies like Nigerian Naira, Thai Baht, Kenyan Shilling, Indonesian Rupiah, Malaysian Ringgit and Russian Rubble, but for some reason they were not active.
Otherwise the spread on the benchmark EURUSD pair floated slightly above 1 pip, which we generally consider acceptable with a standard account.
Unfortunately neither TusarFX, nor FXCL are regulated, so if you are considering trading with them take a look at the following paragraphs.
TusarFX regulation & safety of funds
TusarFX is owned and operated by TUSARFX Ltd., which is incorporated on St. Kitts and Nevis – a Caribbean offshore territory, where the local authorities regulate only the banking sector, but not forex and CFD brokers.
Also be aware that under the local legislation if you want to bring an action against a company incorporated in St. Kitts and Nevis, you will need to hire a local, licensed lawyer and to deposit a cash bond with the court.
In addition, attorneys in St. Kitts and Nevis are not allowed to work on contingency, so you will have to make a payment in advance for all legal services.
All that significantly complicates the resolution of any legal dispute with a company registered on St. Kitts and Nevis.
On top of that, as we already mentioned neither TusarFX, nor FXCL are regulated brokers, so the safety of your fund will depend solely on the integrity of the people who run them.
Our best advise in such cases is to chose a properly regulated broker, licensed and authorized by a well known institution such as the Financial Conduct Authority (FCA) in the UK, the Australian Securities and Investment Commission (ASIC) or the Cyprus Securities and Exchange Commission (CySEC).
TusarFX deposit/withdrawal methods and fees
TusarFX says they accept payments with credit and debit cards like VISA and MasterCard, wire transfer, several e-wallets including OKPAY, DengiOnline and Perfect Money, as well as Western Union and MoneyGram. Skrill is not mentioned among the payment options, however and that is notable, because of the new anti scam policy adopted by the money transfer company. According to their new policy Skrill works only with licensed brokers and as we already established neither TusarFX nor FXCL are licensed.
We should note as well that TusarFX charges an inactivity fee "if no trading activity has occurred for a period of 60 days". That, combined with the fact that they reserve the right to in their "sole and absolute discretion, at any time, without a prior notice to change commissions, fees, spreads, margin requirements and leverages", is highly disturbing. Bear in mind that with legit brokers such inactivity fee might be applied only if you have not traded for a year or more.
And beware of the trading bonuses that TusarFX might offer you as well. They always come with some minimum trade volume requirement, which as we already noted, they may change on their sole discretion whenever they want. Our experience shows that quite often trading bonuses are used by scammers as a pretext to cancel any withdraw requests.
Also, if you chose a "wire transfer as your withdrawal method please remember that you will be charged an additional 1000 USD fee if you withdraw your funds to an offshore bank. Offshore banks are the banks situated in Burma, Cuba, Iran, Liberia, Lebanon, Syria, North Korea, Iraq, Zimbabwe, Hong Kong etc."
Otherwise TusarFX says you can open a live trading account with them with just 1 USD and that is in line with the best practices on the market.
How does the scam work?
One of the favorite new channels scammers us to hunt for new victims are the so called robo scam websites like Bitcoin Profit and Brexit Trader . And if you happen to come across one of those, you might be lured by some too- good – to – be – true offer for "guaranteed" returns that will make you rich in a matter of days with just a tiny investment and some innovative trading software.
And if you get hooked and fill the simple registration form, leaving your e-mail and phone, instantly you will be redirected to the website of some unregulated, scam broker, where in the end you will have to deposit about 250 USD.
And bear in mind that your initial trades will probably be amazingly successful. That however will not be real. Scammers will be simply manipulating your account with the sole intention to convince you to deposit a larger sum. And that is what your "senior account manager" will be telling you as well – to make some really money you will surely have to deposit more – no less than 10 000 USD.
And as strange as it is, but at that stage most people do invest that kind of cash, without ever realizing they are getting scammed, probably until the very moment they attempt to withdraw some of their money.
Than all of a sudden it will appear that withdraws are not possible, because of some minimum trade volume requirement, most probably linked to a trading bonus, that has not been fulfilled. The excuse might certainly be different, but the end result will always be the same. Scammers will not be paying a single dollar back.
What to do if scammed?
Your best chance to recover the funds you have deposited is to file for a charge back with you credit card company. The good news here is that both MasterCard and VISA will allow a charge back request within 540 days. Still, the process takes some time so do not wait until the last moment.
An if you have been tricked to reveal your credit card number and online banking password, immediately change the password and cancel your credit card.
Finally, if you do not want to be scammed a second time, do not trust the so called recovery agencies. They will not help you in any way, but will simply charge you some fees in advance, basically leaving you with even less cash.
Rich Snippet Data
Reviewer
Review Date
Reviewed Broker
Broker Rating