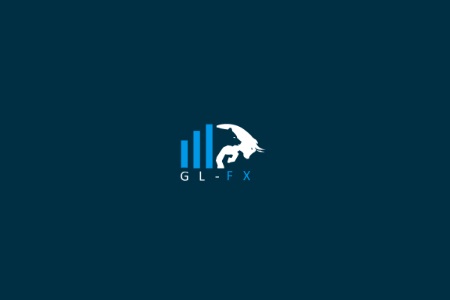 Beware! GL-FX is an offshore broker! Your investment may be at risk.
RECOMMENDED FOREX BROKERS
Don't put all your eggs in one basket. Open trading accounts with at least two brokers.
GL-FX says to be a regulated, London based broker, offering three fully managed FX accounts with expected annual returns of between 60% and 150%.
As attractive as this may sound we have a number of issues regarding GL-FX, starting with the fact that they falsely claim to be regulated by the Financial Conduct Authority (FCA) in the UK and what is even worse they act as market makers, which makes their offer quite controversial.
GL-FX regulation & safety of funds
The company behind GL-FX – GL-FX Limited has a UK address and is said to be regulated by the local Financial Conduct Authority (FCA). We checked this and it turned out there is no such company in the FCA registers. What is worse GL-FX appears in the warnings list of the Financial Markets Authority (FMA) – the government agency responsible for financial regulation in New Zealand.
FMA states that GL-FX is not authorized to offer any financial services in New Zealand and the UK and that the broker is probably involved in scam.
So our best advise here is to avoid unregulated websites like GL-FX and to trade only with properly licensed brokers certified by institutions like the FCA, FMA, the Australian Securities and Investment Commission (ASIC) or the Cyprus Securities and Exchange Commission (CySEC).
GL-FX

deposit/withdrawal methods and fees

GL-FX accepts only bank wire payments and their minimum deposit requirement for their starting Tier I Bronze account is as high as 10 000 USD. Such an initial deposit requirement is absurdly high compared to the 250 USD most brokers would ask you for.

Also, the broker charges a highly unusual 10% monthly performance fee. That however is not the main issue here, but the fact that GL-FX offers managed accounts.

As most other forex and CFD brokers GL-FX is a market maker, which means that they make money whenever traders lose. So, when a maker offers to manage your trading account it will clearly be in a conflict of interest – the broker will have the incentive to lose your money in its own pockets.
How does the scam work?
Scam scenarios usually start when you get lured by some unrealistic offer for guaranteed, risk free returns with minimal investment a promise to get rich in a couple of weeks. At least that is what you will be told if you visit one of the so called robo scam websites like Bitcoin Profit and Brexit Trader. And if you really get hooked and register by leaving your e-mail and phone, without even noticing you will be transferred to the web page of a unregulated, offshore broker, and in the general case will be offered a trading account with a minimum deposit of about 250 USD.
And your initial trades will be amazingly successful and pretty soon the money in your trading account will more than double. That however will be just a part of the scam, as your account will surely be manipulated. The idea here is that you invest as much as you can. And that is what your "senior account manager" will be telling you on the phone – you will be getting regular phone calls by that time – if you really want to make some big money, you will surely have to invest more – like at least 10 000 USD.
And as weird as it may sound, but most people do invest that kind of money without ever realizing they have been scammed until the very moment they decide to withdraw some of their funds. Than all of a sudden they are told they are not eligible to withdraw, because of some minimum trade volume requirement, possibly linked to the welcoming bonus they have so carelessly accepted.
Of course the pretext to cancel your withdraw requests might be different but in the end it will all come to the same – scammers will not pay you a single penny back.
What to do if scammed?
Unfortunately if you are a victim of a scam your options will not be great. Still, one plausible way to get your deposit back is to file for a charge back with your credit card company. And the good news here is that presently both VISA and MasterCard will let you do that within 540 days.
Be aware that some scammers might try to steal money directly form your bank account. So if by any chance you have been tricked to tell them your credit card number or online banking password, immediately change the password and block your credit card.
Finally, if you happen to be approached by the so called recovery agencies, do not trust them. They will not help you in any way, but simply will charge you some fees in advance, basically scamming you a second time.
Rich Snippet Data
Reviewer
Review Date
Reviewed Broker
Broker Rating