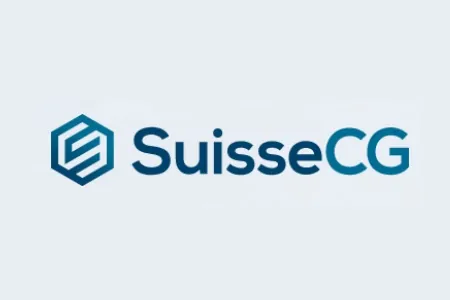 Beware! SuisseCG is an offshore broker! Your investment may be at risk.
RECOMMENDED FOREX BROKERS
Don't put all your eggs in one basket. Open trading accounts with at least two brokers.
SuisseCG is an offshore broker offering currency pairs and CFD on precious metals, indices, commodities, stocks and crypto coins with leverage as high as 400:1, four account types and a web based trading platform.
The broker is based in Saint Vincent and the Grenadines, but is not licensed and authorized to offer any financial services on regulated markets like the European Union for example, and what is worse, the company behind it has already been blacklisted by the Financial Conduct Authority (FCA) in the UK, for potentially running a scam. Be sure to read the following review before depositing any funds with SuisseCG.
SuisseCG regulation & safety of funds
As we already noted the TECHNORIC LTD, the offshore company running SuisseCG has come to the attention of FCA, the British financial regulator for targeting EU customers without proper authorization and for possibly running a scam. See for yourself:
The warning is issued against TECHNORIC LTD and another website operated by them, but as SuisseCG is not regulated either, our advise is to avoid them as well.
Bear in mind that trading with unregulated brokers is extremely risky in general, because such websites are completely unaccountable for the way they handle your money, and quiet too often are simply involved in scam.
On the other hand with a legit and dully regulated broker, let say by the FCA, you will even get the additional protection of a client compensation fund, witch will basically insure your trading account for up to 85 000 GBP.
SuisseCG

deposit/withdrawal methods and fees

SuisseCG appears to accept payments with VISA, MasterCard, bank wire and an obscure e-wallet called VLoad. Popular payment methods as Neteller and Skrill are not accepted and that is worth mentioning especially since Skrill adopted its new anti scam policy, according which it partners only with properly regulated brokers. As we already established SuisseCG is not a regulated broker.

Also be ware of any trading bonuses SuisseCG might offer you. Trading bonuses are always accompanied by some additional withdraw conditions – usually some minimum trade volume requirement, which in the case of SuisseCG is as high as 50 000 times the amount of the bonus. Of course SuisseCG reserves the right to change their bonus policy on their sole discretion, so you should not be surprised if your trading bonus is used as a pretext to cancel your withdraw requests. At least this is what scammers usually do.

On top of that SuisseCG says they will process your withdraw request within 7 to 10 working days, while legit brokers will do that within 24 hours. Also SuisseCG charges a 1% (minimum 30 USD) withdraw fee and a 99 USD dormant fee, if you have not traded for 30 days – those are not standard fees as well.

Otherwise their minimum deposit requirement – 250 USD is in line with what most other brokers would also ask for.
How does the scam work?
Scammers are well organized and do not spare resources, when it comes to hunting for new victims. They employ, for example, professional call centers in places like the Philippines and Eastern Europe (not India because of the pidgin accent), as well as specially designed trap websites like Bitcoin Profit and Brexit Trader, which we call robo scam websites, where traders might get lured by some too good to be true, get rich fast offer, with "guaranteed returns" and "no risk whatsoever". And if you get interested and register, by leaving your e-mail and phone, instantly you will be redirected to the homepage of a unregulated, offshore broker, where you will be invited to deposit about 250 USD and open a trading account.
Scammers will do anything to squeeze out of your pockets as much cash as they can, so do not be surprised when they start manipulating your trading account – it will seem that you are making a lot of cash. And you will be receiving phone calls from your "senior account manager" who basically will be telling you that if you really want to make some real cash you definitely have to invest more, like at least 10 000 USD.
And quite too many people do invest that kind of money without realizing they have been scammed, until they file a request to withdraw some of their cash. Than all of a sudden it turns out their withdraw requests are canceled, because of some minim trade volume requirement, linked to some trading bonus they have so carelessly accepted. The excuse to cancel your withdraw requests might certainly be different, but the end result will always be the same – you will not see any money back.
What to do if scammed?
Probably there is only one plausible way to get your money back, in case you have been scammed, and that is to file for a charge back with your credit card company. The good news here is that both VISA and MasterCard now will allow you to do that within 540 days. Still, you should not waste time.
And if by any means scammers have managed to get to your personal banking details, like your credit card number or online banking password, immediately change the password and block your credit card.
And one final note, do not seek the services of the so called recovery agencies. Those guys will not recover your money back, but simply will take some payment in advance and you will end up with even less cash.
Rich Snippet Data
Reviewer
Review Date
Reviewed Broker
Broker Rating