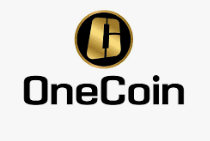 US authorities have apprehended David R. Pike due to his suspected involvement in money laundering with the notorious firm OneCoin. It appears he has worked closely with the convicted OneCoin launderer Mark S. Scott and his arrest came shortly after lying to federal agents.

During a meeting last December with representatives of the FBI, IRS and DOJ Pike was questioned on the $400 million which Scott had laundered through "private equity funds that Pike helped to manage." Pike subsequently denied having knowledge that the funds were in any way connected with OneCoin or Ruja Ignatova. According to the DOJ Pike was aware that the money belonged to Ruja Ignatova and that it was derived from the OneCoin multi-level marketing scheme. Furthermore, an FBI agent has identified Scott as COO of the infamous Fenero Funds which are a series of shell companies set up in order to launder funds of OneCoin investors. Mark Scott, on the other hand, is facing fifty years in prison due to his role as CEO of Fenero Funds.
A FBI agent informed the media that Pike confessed on the day of Scott' arrest that he knew all about the money laundering scheme, as well as the connection with Ruja Ignatova and OneCoin. Furthermore, evidence collected by the US authorities lead to the conclusion that Pike has been working with Scott since the spring of 2016.
The involvement of Pike began with his appointment as a director of a shell company set up for Ruja Ignatova registered under the name MSS International Consultants. Through the company they were able to manage a series of private equity investment funds known as the "Fenero Funds." The money was kept in bank accounts in the Cayman Islands under the control of both Scott and Pike. Pike himself revealed in a interview following the arrest of his partner that they were responsible for the management of approximately  €450 million which belonged solely to Ruja Ignatova.
After closing the Fenero Funds all the money was transferred to Ignatova who took it and skipped town in October 2017. It has been further revealed that as payment for their services Scott had received $50 million while Pike only $1.2 million. At the December meeting he lied to the American authorities that he was receiving only $3500 a month and was subsequently arrested in Florida on August 30th. He was released on a $500,000 bond and strict travel restrictions.  The DOJ have been granted tro continuances thus far and have a deadline until December 13th for filing an indictment against Pike.