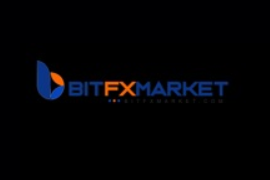 Beware! BitcoinFX Option is an offshore broker! Your investment may be at risk.
RECOMMENDED FOREX BROKERS
Don't put all your eggs in one basket. Open trading accounts with at least two brokers.
BitcoinFX Option is an unregulated Forex brokerage with much incertainty surrounding it. Potential clients have at their disposal a web-based trading platform but the brokerage chooses not to disclose much of its trading conditions but we do learn that the required minimum deposit for the most basic account is $500. This is quite excessive in our view and is telling about the intentions of the brokerage towards its clients.
BitcoinFX Option regulation & safety of funds
 According to the website of the brokerage it is owned and operated by Bitfxmarkets Ltd and we also do read that the brokerage is regulated by several agencies. Here is a screenshot:


Of course, the information is completely false and the brokerage is not regulated by any European institution. Posting such misleading and false corporate info is a huge red flag in Forex trading.Even though we are given these three company names – we can never be certain whether they are in fact legitimate without knowing the name of the company. Furthermore, there is no demo account for the platform of the brokerage. Which means that traders are expected to put up $500 without even being properly introduced to the trading conditions and the opportunities which the broker may provide. Not only is the brokerage not regulated, does not give coherent corporate info, but also while running a search on it we discover it has been blacklisted by the UK's FCA. We also see supposed "testimonials" by ex-clients which elaborate in detail how much money BitcoinFX Option has won them. This is a popular trope among scammers and should not be seen as truthful.
All this highly inclines us to suspect that potential clients of the brokerage may be open to substantial risk.
Having in mind the complete lack of regulation, as well as a clear-cut sign of a trouble such as the corporate anonymity, we advise traders not to risk it with the brokerage.
Traders needn't have to worry themselves with such risk if they choose to trade with a brokerage regulated and authorized by a prestigious regulatory agency. Such agencies are the FCA in the UK or CySec in Cyprus which have been leading names in Forex trading for some time now. Their regulatory framework is composed of a number of strict rules which prevent clients from falling victims to fraud. Such rules include the segregation of accounts which assures that commingling with the client's money is not possible. Furthermore, a license by such a regulatory body entails participation in a financial mechanism by which clients may be compensated if they suffer losses due to fraud or bankruptcy. With the FCA the compensation is up to 85 000 pounds, where as with CySEC it is up to 20 000 euro per person.
BitcoinFX Option deposit/withdrawal methods and fees
As is typical with brokerages that do not share information regarding the trading conditions, we also do not find any relevant info on the available payment methods.
Furthermore, we couldn't find the terms and conditions of the brokerage which is another sign of trouble because this way we can't be sure what nasty withdrawal conditions clients unknowingly are accepting when they invest funds with the brokerage.
This brokerage is a nice reminder for traders to always have in mind the many safety-checks they may try with the brokerage, instead of trusting it at face-value. Firstly, they must always invest only the required minimum deposit, so that there is certainty about the legitimacy of the brokerage, before risking a bigger amount. Afterwards, they may also try to withdraw a small amount in order to check for any unexpected fees or delays. If they do – traders may rest assured that they're dealing with a scammer.
How does the scam work?
One of the best trust-creators in the trading business is the regulatory status of a brokerage. Solid regulation is extremely important in business because it distills confidence and almost completely removes the risk that the brokerage might be a scam. Nevertheless, we may not always rely on regulation and traders should be informed about the ways of scamming:
Almost certainly you have had pop-up ads waving "quick money" at your face while browsing the internet many times. One day, you simply click on it and a nice-looking website such as  Bitcoin Blueprint  or Bitcoin's wealth shows up asking you to register. After sharing your personal information, a call from a broker will undoubtedly come, a broker with a once-in-a-lifetime opportunity for you. After a few minutes of him gabbing about it , you decide to deposit some $200-250. From those few hundred bucks the broker gets a fat commission.
However, brokers are surely aware they can get more out of you. They redirect you to the "retention" where next in line scammers begin working you into putting even more. After making the mistake of investing even further, you'll begin wanting to get out of this and withdraw what is left of your account.
Now comes the "recovery" part of the scam. After stating that you wish to withdraw your money, the scammer will begin pleading with you to wait it out, six months at the most. What they aim at is barring you from filing a chargeback with your bank. If six months expire, that option is closed and your money is gone for good.
What to do if scammed?
We wish no trader has to consider such circumstances, however, in the dire case you are scammed – it is much better knowing what available options you have in front of you:
You may contact your bank or credit card provider and file a chargeback, but only within six months of the initial deposit, as was noted above.
If, however, you have provided the broker with your credit card details, immediately cancel your credit card.
If you have given information regarding your online banking pass – you should switch it asap!
Beware of potential calls from self-described "recovery agencies"! They prey on scammed and vulnerable traders who are desperate and ready at anything to somehow recover their losses. They will say that in exchange for an up-front payment, you will get your money back, but no such thing will occur!
Rich Snippet Data
Reviewer
Review Date
Reviewed Broker
Broker Rating