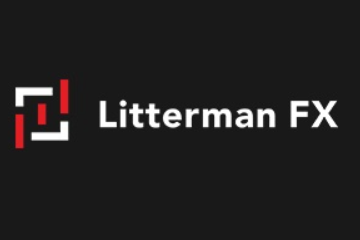 Beware! Littermanfx is an offshore broker! Your investment may be at risk.
RECOMMENDED FOREX BROKERS
Don't put all your eggs in one basket. Open trading accounts with at least two brokers.
Littermanfx is a CFD brokerage based presumably in the UK. It provides an unproven web-based trading terminal, not the MetaTrader 4 trading platform, however, further trading conditions remain undisclosed.
Littermanfx regulation & safety of funds
The brokerage claims to be owned by a UK-based  registered under the namе EC Diffusion Ltd. We remind readers that brokerages operating on the territory of the UK have to be regulated by the Financial Conduct Authority. Upon running a check through the online registry of the FCA we did not find the company's name listed among the licensees of the British financial watchdog. This means the brokerage is providing financial services without proper authorization and is acting outside the law. Our suspicions were right since we came upon a regulatory warning by the FCA which states precisely that LittermanFX is targeting traders without the proper license and is operating illegally. Furthermore, while going through the website of the broker we discover that LittermanFX acts as a market maker while simultaneously offering clients "managed accounts" which is a big problem since is constitutes a serious conflict of interest. Market makers only yield a profit when the client losses and if such a broker offers to manage the accounts of the clients, it feels like a definite scam. It is safe to say that there is tremendous risk on any transactions interested traders may conclude with the brokerage and we deeply recommend they look elsewhere for viable trading options.
Traders needn't have to worry themselves with such risk if they choose to trade with a brokerage regulated and authorized by a prestigious regulatory agency. Such agencies are the FCA in the UK or CySec in Cyprus which have been leading names in Forex trading for some time now. Their regulatory framework is composed of a number of strict rules which prevent clients from falling victims to fraud. Such rules include the segregation of accounts which assures that commingling with the client's money is not possible. Furthermore, a license by such a regulatory body entails participation in a financial mechanism by which clients may be compensated if they suffer losses due to fraud or bankruptcy. With the FCA the compensation is up to 85 000 pounds, where as with CySEC it is up to 20 000 euro per person.
LittermanFX trading software
 The brokerage does not provide the MetaTrader 4 trading platform which is something we always consider a disadvantage since the MT4 is among the foremost trading terminals in Forex trading at the moment, close to 80 percent of users prefer it. The platform provides an advanced charting package, lots of technical indicators, extensive back-testing environment and a variety of Expert Advisors (EAs). There is a purported web-based platform, however, upon registering for it we discover that there are no discernible trading conditions and the terminals itself appears quite fake. On top of this, the required minimum deposit is not disclosed and interested traders may not even discover how much they need to initially deposit in order to open a live account.

LittermanFX deposit/withdrawal methods and fees
The brokerage accepts only bitcoin and Ethereum as a payment methods which isn't surprising since scam websites prefer working with such methods which are untraceable. Usually in Forex trading potential clients of a brokerage may deposit or withdraw via Visa and MasterCard, as well as bank wire and e-wallets such as Skrill and Neteller
We did find unsettling provisions in the terms and conditions of the brokerage. There is a management fee of 2.5 percent every six months and a quarterly trading commission of 1.5 percent, as well as a commission on buying and selling Bitcoin of 1.5 percent. Such fees are the usual characteristic of scam websites and we implore readers not to do business with any such ill-minded websites. On top of this, there appear to be ambiguous withdrawal restrictions which range from a few months to a year which is yet another absurd provision. There are also withdrawal conditions pertaining to accounts that have taken advantage of the bonus promotion. A trader has to achieve a certain trading volume in order to be eligible for withdrawal which is purposefully excessive in order to impede any trader from actually receiving his money.
Such website are also the reason we advise traders to always put up only the required minimum deposit, instead of risking a bigger amount with no certainty. Afterwards, they may also try to withdraw a small amount in order to check for any unexpected fees or delays. Such fees and delays are usually the signs of a scammer.
How does the scam work?
Even though the forex trading world is extremely large and encompasses millions of people around the globe, the most common scamming is pretty simple and straightforward and as such – it's not particularly daring to avoid. Here is a quick overview of how it is done:
Through clicking an ad with promises for fast money, you will be redirected to a website such as Bitcoin Evolution or Cashless PayGroup where registration will require you to give your address, email and phone number. After sharing your personal information, you will being receiving calls from brokers, compelling you to invest with them and win big. After a few minutes hearing their pitches, you decide to deposit some $200-250. And just like that – the scammers take a fat commission from this initial deposit.
After they are done with you, senior scammers begin working you into putting even more money. They say it's the only way to profit from trading even more. After making the mistake of investing even further, you'll begin wanting to get out of this and withdraw what you have left.
Unfortunately, the con-artists have no such thing in mind. They will now begin persuading you to wait it out and not withdraw right now. The angle here is pretty blunt – traders have a limited time period for filing a chargeback with their bank and get their money back. The "recovery department" will simply want to mislead you into missing thе crucial period and, along the way, losing any chance you might have of getting the money back.
It is important here to take notice that both Visa and MasterCard are taking measures to combat unregulated forex brokerages by classifying all forex transactions as high risk. And with the case Btcoinpro – they are correct in doing so. Furthermore, supporting their intention with clear actions – MasterCard has increased the previous time period of six months for filing a chargeback to a year and a half.
What to do when scammed?
As was mentioned above, scamming is quite the common in the trading world and, sadly, even you might suffer from it. In such an unfortunate case there still may be some available options for you.
You may contact your bank or credit card provider and file a chargeback. 
If, however, you have provided the broker with your credit card details, immediately cancel your credit card.
If you have given information regarding your online banking pass – you should switch it asap!
Beware of potential calls from self-described "recovery agencies"! They prey on scammed and vulnerable traders who are desperate to recover their losses. They will require an "up-front" payment to help you, but after paying them, no such help will be coming your way!
Rich Snippet Data
Reviewer
Review Date
Reviewed Broker
Broker Rating