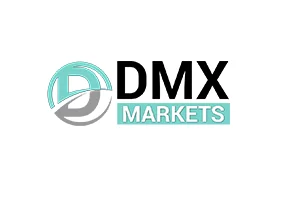 Beware! DMX Markets is an offshore broker! Your investment may be at risk.
RECOMMENDED FOREX BROKERS
Don't put all your eggs in one basket. Open trading accounts with at least two brokers.
DMX markets is owned and operated by Digital C Media registered in Saint Vincent And The Grenadines (SVG). The latter is a well-known offshore zone where shady brokerages often reside. The website advertises trading in Forex, commodities, indices and stock and offers different types of accounts in terms of spreads and leverage:
The registration page asks for Full name, Email address, Phone number and Date of birth, and allows choosing Real or Demo account and Account currency (USD, EUR or GBP). After completing the required information for a Real account, we see a confirmation page saying, "A copy of the login information has been sent to you by email for your convenience." Below that message are written the account credentials – Login/Account No. and Password, which is against even basic safety rules.
The client area features a link to download the MetaTrader 4 trading platform and another one to open the Sirix web trader. The page to Deposit Funds was not working so we could not explore this option.
DMX Markets regulation & safety of funds
In the very beginning of the Terms and Conditions we find the first stark contradiction: while the footer provided an address in St. Vincent and the Grenadines, for DMX Markets' operator, Digital C Media, here is a different address for the same entity, one in the UK. Companies based in the UK must be licensed by the Financial Conduct Authority which has very strict regulations in place, so it is hardly likely this is the case with this brokerage.
Further down in the T&Cs we read that "DMX Markets is registered and incorporated in Belize and it does its business in accordance with an International Business Companies Act." Belize's regulator, the International Financial Services Commission, also imposes strict guidelines with regards to forex brokers, such as minimum capital`requirement of $500,000, segregated accounts and the submission of monthly reports, but upon checking their website we could not find DMX Markets or Digital C Media in the list of licensed entities.
On the website, we also find a PSP (Payment Services Provider) license in a completely different name – LLC IC Prime Broker, licensed by the Central Bank of the Russian Federation. The connection between DMX Markets or its operator Digital C Media, and this LLC IC Prime Broker has not been explained so we can only speculate. Furthermore, an internet search for this entity returned no results.
The client zone proposes that "Client assets [are] held in segregated accounts", a common practice of licensed and regulated brokers, but this statement could not be substantiated in the Agreement. Considering that St. Vincent and the Grenadines does not regulate Forex brokers, we believe this to be an empty claim. According to the country's Financial Services Authority (FSA) "any forex business undertaken by St. Vincent and the Grenadines IBCs is unregulated by the FSA". In addition to the segregation of funds, brokers licensed by reputable agencies such as FCA in the UK and CySEC in the EU provide other benefits to traders, such as Negative balance protection and Compensation schemes up to £85 000 in the UK and up to €20 000 in the EU.
The brokerage asserts that it charges no brokerage fees and is compensated for its services through the bid/ask spread and/or commissions. In the next paragraph, however, we see the following statement "We reserve the right to impose withdrawal limits and withdrawal fees in our systems, at any time." Based on everything above we have reasons to believe the broker may be involved in foul play and would not recommend it to our readers!
DMX Markets TRADING SOFTWARE
As we noted above, DMX Markets provide the reputable MetaTrader 4 platform for download, and the Sirix trader as a web application and mobile (iOS and Android) apps. MT4 is the dominant platform on the forex market and nearly 80% of users prefer it. It features an intuitive, user-friendly interface, advanced charting and analysis tools, as well as copy- and auto-trading options. On top of that, the MetaTrader4 is customizable to a great extent.
The Sirix trader, on the other hand, is famous for its flashiness and lack of quality and is almost never used by established brokers. It offers a web based terminal with pending orders, one point clicking, chart customization options, copy trading, and even social capabilities, but that's about it. Overall, Sirix does not come with even 5% of what brokers expect a trading platform to be equipped with.
DMX Markets Trading Conditions
The EURUSD spread the platform offered was close to 3 pips, which is a strong indicator of shady practices. A spread that large will not benefit the trader much, but will make hefty profits for the broker.
The brokerage puts forward leverage levels of up to 1:200, which we should note may increase the risk on the traders' investments. Depending on the success or failure of the transaction, it can significantly multiply the profit or loss from it.
DMX Markets DEPOSIT/WITHDRAWAL METHODS AND FEES
Above we mentioned that the Deposit Funds link in the client area did not work, so we have to rely on the website for the transactional methods. DMX Markets claim to accept funding by Credit and Debit cards in all currencies without charging any fees or commissions. The minimum deposit amount shown in the client account types is €5,000, in the FAQ section on the website is stated €250, but in the client area there is an option to deposit as little as €5. Other funding methods, such as PayPal or e-wallets, like Skrill or Neteller, which are very popular among traders, are not supported.
The withdrawal policy of the brokerage states that it will only process withdrawal/refunds back to the source of the original deposit, which as we saw above is Credit/Debit card. All other methods such as bank wire withdrawals shall be used once deposits made with the above two methods have been completely exhausted. Such scarcity of transaction methods says a lot about a broker's legitimacy and we will further advise traders not to invest their money with DMX Markets.
How does the scam work?
The usual scam operates on a multi-level, though very basic model. The users will be tempted to click on an Internet ad promising quick and easy profits. If they do, it will take them to a website that will ask for their personal details, including email address and phone number. Once they submit this information, an avalanche of emails and phone calls will be unleashed. Scammers will promise the world to these potential traders in order to induce them to make an initial deposit between $200 and $300.
These "brokers" will get a fat commission from the deposited sums and will transfer the unsuspecting users to "senior" scammers. The latter are smooth talkers who will try to persuade users to invest more funds, using phrases like "now is the right time" and "the moment is perfect for making hefty profits". Of course, these are empty words, and traders will soon have doubts whether they have not been played.
When they try to withdraw their money, these doubts will be confirmed: the con-artists will do anything to deny or at least delay their withdrawals. From trying to convince the traders that they are making a big mistake to withdraw funds now because they will lose big profits, to asking for additional documents or citing clauses in the accepted agreements, to transferring you to another department, there is a single objective to delay the users from filing for a chargeback with their financial institution and lose any chances of recovering their money.
What to do when scammed?
Anyone can fall prey to such a scam. In the unfortunate event this happens to you, there are a few things you can do. If you deposited using a credit card you should immediately file for a chargeback. In an effort to combat online fraud VISA and MasterCard have extended the period in which one can file a chargeback to a year and a half, so there is a big chance that you may be able to recover your funds. If however, you used a bank wire or bitcoin to deposit, chances to get your money back are almost none.
We should also warn against "recovery agencies" who prey on victimized traders by claiming they can recover their funds. These scammers will ask you to pay a fee for this service, but will only take your money and do nothing.
Rich Snippet Data
Reviewer
Review Date
Reviewed Broker
Broker Rating