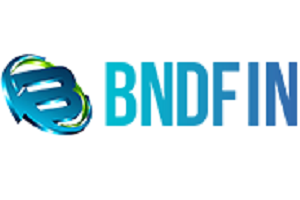 Beware! BNDFIN is an offshore broker! Your investment may be at risk.
RECOMMENDED FOREX BROKERS
Don't put all your eggs in one basket. Open trading accounts with at least two brokers.
BNDFIN is an offshore forex broker that offers trading in Currency Pairs (Forex), Indices, Stock and Commodities. The website advertises several account types differing by spread (fixed or floating) and leverage (1:100 or 1:200), as well as a swap-free account:
The registration form asks for the usual personal information – First and Last Name, Email address and Phone number, and you can select Account currency (USD or EUR) and Live or Demo account. There was only one option for platform (Sirix), although the screenshot above shows Activ8 and Mobile as also available for the MINI account. The page displayed after successful registration showed our credentials in plain sight, which is not in line with privacy and safety requirements, and no confirmation email was sent to our mailbox.
BNDFIN regulation & safety of funds
BNDFIN is owned and operated by BNDFIN LTD registered in the offshore zone Marshall Islands. When you scroll down on the home page, however, we find the following statement: "Operated by Safecap Investments Ltd., an EU Licensed and Regulated and Forex broker."
Safecap Investments is an investment firm registered in Cyprus and licensed by the Cyprus Securities and Exchange Commission (CySEC), a fact easily checked in the latter agency register. However, BNDFIN has nothing to do with this company, so the statement is deceptive, or at the least misleading.
As in most offshore locations, Forex Brokers in the Marshall Islands are not regulated by any government regulator, but are simply registered as legal business entities in the country. Thus, the "Safety of Funds" claim we also find on their home page should not be taken as granted. Unlike licensed brokers, which have to abide by strict rules and regulations, such as minimum capital requirements, segregated accounts, negative balance protection, and compensation schemes to guarantee the clients' funds up to a specified amount, offshore brokers often put statements like that on their websites but not in their Client Agreements or Terms & Conditions. Thus, we would advise against investing with such brokerages and BNDFIN in particular.
BNDFIN Trading Software
The brokerage's misleading statement continue in the Trade section (listing the platforms provided) of the website as well. They "offer" four options for trading software – Activ8, Sirix, WebTrader and Mobile FX App. Let's take them one by one.
BNDFIN says that Activ8 is popularly known as MT4. A quick search, however, reveals that there is no connection between the two. The former's provider is Leverate, a Fintech technology company that also stands behind the Sirix project, while MetaTrader4 (MT4) is developed by MetaQuotes and is one of the leading forex brokerage platforms in the world. What's more in this section there is a "Download Activ8 Getting Started Guide" link that is not working.
The Sirix WebTrader is the only option available in the Client Portal, which is accessed after registration. It should open in a bndfin.sirixtrader.com URL, but was not working at the time we wrote this review. What's more, Sirix is a platform, which is known for putting visuals over quality and for its popularity amongst scam brokers.
The third option, WebTrader, turns out to be the same as Sirix providing the same broken link. This is also a common con-artist approach to make it look as of the website provides a number of different options, whereas there is not much choice really.
The Mobile FX App page gives links to the Google Play and Apple App stores. The first link did not take us anywhere – it linked to the same page; the second one was working and opened the App Store page for the Activ8 Mobile iOS app.
As it turned out, the only way to trade was to download and install the Sirix desktop version. We were able to login to the application using the Account number and password, but the application displayed a different company name and logo:
BNDFIN Trading Conditions
This broker's trading conditions are summarized in a table on the website and one can see right away they are not very favourable to the traders:
A spread of 0.0003, or 3 pips, for EURUSD is very high – it will not make any profit for the traders, but will prove very beneficial to the broker. Regulated brokers rarely offer spreads over 2 pips for this most-traded currency pair.
Although leverage of 1:200 is not that high, brokers licensed in the US have a leverage cap of 1:50 for non-professional traders, and the one in the UK and EU is even lower – 1:30. High leverage is not something negative, and there are actually regulated markets, such as Australia, which do not impose leverage caps. It can be quite risky, however, because although one can make profits with leveraged trading, he/she can also lose quite a lot, sometimes even more than initially invested.
BNDFIN Deposit/Withdrawal Methods And Fees
BNDFIN accepts deposits in EUR and GBP and the minimum deposit amount is 250. Users can deposit with major credit cards, such as VISA, MasterCard, Maestro, but popular methods, such as PayPal and other preferred by traders e-wallets, eg. Skrill and Neteller are not supported. The website, however, has put their logos in the footer of the FAQ page, which would imply they are available as payment methods:
Withdrawal requests are usually processed within 5-10 business days. Here we must note that most regulated brokers will execute a withdrawal request within 24 hours and an international transfer does not take more than 5 business days.
BNDFIN has the usual for scam brokers "Non-Deposited Funds" clause relating to bonuses and incentives. Such funds include profits gained on account of or derived of the same and are not available for immediate withdrawal. Scam brokers trying to lure traders with attractive bonuses always have such stipulation to make sure that neither the bonus nor any profit made from it can be withdrawn.
At last we want to note that before finishing our review of the broker's website it became inaccessible, showing "Error 522 Connection timed out." Overall, the impression we get from BDNFIN due to misleading statements and the inconsistencies on their website, is one of incompetence and probably outright fraud, and we would not recommend investing with them!
How does the scam work?
Here we will outline the most common scamming scenario. The first step is to capture the users' attention with ads promising fast money. When they click on such an ad, they are redirected to a website that would ask to provide email address and phone number. This personal information is then used by the scam brokers who will start calling and asking to invest with them. The initial deposit is usually around $250 from which these brokers will make a fat commission.
After that, users are transferred to senior brokers. These are expert con-artists who will sweet-talk them into putting even more money. When the traders decide to get out, however, it turns out it is not that simple. The scammers will talk them into postponing their withdrawals or will draw out various reasons to deny the request. All of this is with the objective to miss the limited time period for filing a chargeback with their bank and get their money back.
We should note that VISA and MasterCard have recently taken measures to combat online scams and are classifying all forex transactions as high risk. Furthermore, they have increased the period for filing a chargeback from 6 months to 540 days.
What to do when scammed?
In the event you become a victim of such a scam there are some things you should know. If you used a major credit card to fund the account you should immediately file for a chargeback with your bank or credit card provider. In case you supplied sensitive financial information to the scammers, such as account details and passwords, you should cancel your credit card or change your pass.
If you used bitcoin or bank wire, however, chances of recovering your funds are slim. Do not get hooked by any "recovery agents", who prey on scam victims, using their hopes of retrieving their money. These are just another type of scammers who will ask you for an upfront fee in order to get your money back, but once you pay them, you will not hear from them again.
Rich Snippet Data
Reviewer
Review Date
Reviewed Broker
Broker Rating