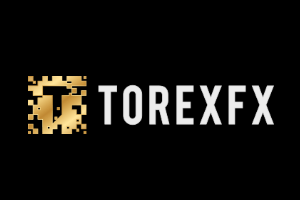 Beware! Torexfx is an offshore broker! Your investment may be at risk.
RECOMMENDED FOREX BROKERS
Don't put all your eggs in one basket. Open trading accounts with at least two brokers.
Torexfx manages to create a good first impression with a solid visual basis, and a stable website. These are preliminary thought about it. Yet, as this things tend to do, at some time or another, these first impressions take a full stop, and get bypassed by our first negative notes we have for Torexfx. The difference here is that the negative elements keep pilling up, while the positive stay the same number.  Now you probably are guessing the directing this review will take, but we do urge you to read through it to see just how deep in the rabbit hole Torexfx goes.
A familiar registration process popped up, reminding us of some other brokers that we rather not think about… After registering, which took us less than a minute, we found ourselves in the middle of a trading software, web-based, which also served as the client area. Furthermore, this web terminal also struck a familiar tone.
Nevertheless, we found that the EUR/USD spread is 3.5 pips. making it way to high to be of any worth to clients. The leverage was fixed at 1:200; we found no way of changing it. Trading assets are forex pairs, crypto, indices, commodities, stocks, etf's, and bonds, making this catalog of trading instruments impressive.
The website and dashboard are available in English and Russian.
TOREXFX REGULATION AND SAFETY OF FUNDS
The footer of the broker, and other part of the site, place the company in Russia. There the Central Bank of Russia regulates the local financial market industry, and is a very strict regulator at that. As a result only a handful brokerage firms operate there. In fact the number averages on 10 brokers, as of writing this. And anyway, the website never states that it holds a regulation.
Next, the Terms and Conditions claim that the legal docs are subject of Cypriot laws, which would mean that CySEC is the governing body here. We are here to say that that is not at all the case. Not only does the CySEC database not have any trace of Torexfx, but there is also no mention that the firm is actually regulated by the Cypriot watchdog.
We have nothing in our way to conclude that Torexfx is UNREGULATED, and a risk to all those that invest in it.
Traders should be trading with risk-free brokers, that hold licensed from renowned and austere agencies, like the FCA  or CySec , which have made a name for themselves as some of the top regulators. Readers should be aware that both agencies have adapted very strict rules of conduct, and their licensing framework guarantees safety and security for all clientele. A good example of this is the segregation of accounts which assures that client money and broker money are kept in separate accounts. Furthermore, FCA/CySEC brokers participate in a financial reimbursement scheme that cover traders losses in case the broker becomes insolvent. The FCA provides up to 85 000 pounds per person, while CySEC guarantees up to 20 000 euros.
The Privacy Policy and the Terms and Conditions, the two most crucial legal documents that concerns the safety of a user's private data and that legally bind the user to the broker, can be changed at the broker's sole discretion. This is always a sign to keep away from such brokers.
TOREXFX TRADING SOFTWARE
The trading software here comes packed in a familiar "box". So many illicit brokers have used this same terminal. What's ironic is that this one is actually pretty solid, for one utilized by unlicensed brokerage firms.
There are pending orders, live news feed, price alerts, a live TV, multiple time frames, and more. Yet, do not be convinced that this goes deep. This terminal can easily trick you, as it did us, into thinking that it's in the top listings. It's not. When put against the top of the top, like the MT4, it will crash and burn. Remember that.
TOREXFX DEPOSIT/WITHDRAW METHODS AND FEES
The payment terminal redirects us to Xchangepro, a bitcoin buying source, where users are encouraged to buy bitcoin. In what way does this tie into Torexfx so called broker services? In no way. We assume that Torexfx  is a front for an illegal bitcoin purchasing site. The minimum required amount to purchase BTC is €250.
Nevertheless, let's see what we found out about payment methods on the website.
The T/C claim that a deposit via a bank transfer can take up to 45 days!
A user can open an account is GBP, USD, EUR, and RUB.
According to the Withdrawal Policy, a user can request a minimum withdrawal of €50. The time it takes to process it should not exceed 5 days. As per the same document, a user can only withdraw if she contacts the broker by phone, mail, fax, etc:
The exact withdrawal methods have not been indicated.
The presence of withdrawal fees is mentioned in the Withdrawal Policy,
… as well as in the T/C, inclusing a €50 bank withdrawal fee:
Prior to withdrawing a bonus, a user must complete a turnover requirement of 30* bonus+deposit.

The dormant account fee of €50, is active when a user has not traded anything in more than 90 days.
There are a plethora of small and easily missed indemnification provisions. Here is one

This and others like it will be used against a user should he take any legal actions against Torexfx.
Furthermore, much in the same spirit, the broker can terminate a user's Agreement, a process we are not entirely sure of. What is more shocking is that the broker will not reimburse the user for any losses (we presume even those arising from trading and depositing), and will only notify him/her of this development 3 days AFTER the termination of his/her account.
How does the scam work?
The usual scam operates on a multi-level, though very basic model. The users will be tempted to click on an Internet ad promising quick and easy profits. If they do, it will take them to a website that will ask for their personal details, including email address and phone number. Once they submit this information, an avalanche of emails and phone calls will be unleashed. Scammers will promise the world to these potential traders in order to induce them to make an initial deposit between $200 and $300.
These "brokers" will get a fat commission from the deposited sums and will transfer the unsuspecting users to "senior" scammers. The latter are smooth talkers who will try to persuade users to invest more funds, using phrases like "now is the right time" and "the moment is perfect for making hefty profits". Of course, these are empty words, and traders will soon have doubts whether they have not been played.
When they try to withdraw their money, these doubts will be confirmed: the con-artists will do anything to deny or at least delay their withdrawals. From trying to convince the traders that they are making a big mistake to withdraw funds now because they will lose big profits, to asking for additional documents or citing clauses in the accepted agreements, to transferring you to another department, there is a single objective to delay the users from filing for a chargeback with their financial institution and lose any chances of recovering their money.
What to do when scammed?
Anyone can fall prey to such a scam. In the unfortunate event this happens to you, there are a few things you can do. If you deposited using a credit card you should immediately file for a chargeback. In an effort to combat online fraud VISA and MasterCard have extended the period in which one can file a chargeback to a year and a half, so there is a big chance that you may be able to recover your funds. If however, you used a bank wire or bitcoin to deposit, chances to get your money back are almost none.
We should also warn against "recovery agencies" who prey on victimized traders by claiming they can recover their funds. These scammers will ask you to pay a fee for this service, but will only take your money and do nothing.
Rich Snippet Data
Reviewer
Review Date
Reviewed Broker
Broker Rating