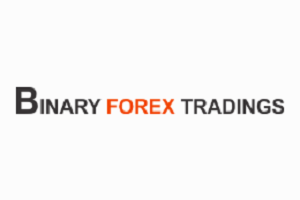 Beware! Binary Forex Tradings is an offshore broker! Your investment may be at risk.
RECOMMENDED FOREX BROKERS
Don't put all your eggs in one basket. Open trading accounts with at least two brokers.
Binary Forex Tradings is a brokerage offering trading in "binary options, Forex and spreads." They advertise four different plans depending on the minimum deposit amount required:

There is no Demo account option.
In the FAQ section of the website we read that anyone can be a client of Binary Forex Tradings LTD, but he/she must be not less 18 years old, and it is totally free of charge to open an account. When we tried to register however, we discovered that one cannot open an account without providing their Bitcoin Wallet, as well as a Referee:

We should also point out that the registration form looks very sloppy and the links "TERMS OF SERVICE" and "PRIVACY POLICY" in the bottom right corner are not working.
Binary Forex Tradings regulation & safety of funds
Checking the website further, we find lots of inconsistencies and outright lies. They claim to be regulated by the Commodity Futures Trading Commission (CFTC) and based in New York. Then in the contact information they put a Texas address:
In this screenshot of the footer there are more deceits and inaccuracies than you can count on the fingers of one hand, so let's take them one by one. First of all, the address is totally fake – there is no ZIP code, there is no "Brooklyn Bridge" municipality in Texas, and there is no such street address anywhere in the USA. The "123 Disney Street Slim Av." is absurd – is it a street or an avenue?
An internet search for it, however, returned countless results of similar scammer websites. The area codes of the phone numbers provided – 949 and 984 – are neither for Texas nor for New York, rather they are in California and North Carolina respectively.
Despite this obviously fraudulent contact information, we decided to check if Binary Forex Tradings is really regulated by the CFTC as it claims. Needless to say, there was no such company registered with the CFTC or the National Futures Association (NFA). The US forex market is probably the most heavily regulated one and brokers must meet strict requirements designed to protect local investors.
For example, US brokerages must maintain a net capital of at least $20 million to make sure that they are well-capitalized to protect investors from unfavorable events. By comparison, the minimum net capital requirement for Australian brokers is AUD 1 00 000, and for those in UK and Cyprus – EUR 730 000. In the US there is also a leverage cap of up to 1:50 for major and up to 1:20 for minor currencies.
Binary Forex Tradings also claims to be regulated by the Cyprus Securities and Exchange Commission (CySEC), another austere watchdog agency. After checking its register, this turned out to be another lie. As expected, the third regulatory organization mentioned, the International Financial Services Commission (IFSC) of Belize also does not have any record of this brokerage.
Thus, we can firmly conclude that Binary Forex Tradings is not licensed or registered with any organization responsible for financial regulation, but is one of the many scam brokers trying to take advantage of unsuspecting investors. We believe any funds deposited with them will not be safe and would advise our readers not to risk it.
Binary Forex Tradings Trading Conditions and Software
Although the broker states that their "platform is used by bitcoin investors and traders worldwide," we could not find any information about the trading conditions it offers. Since we could not register without providing a Bitcoin wallet and a Referee, there is no way to know what these are.
The "Rules & Agreements" page is full of general statements, but again there is nothing specific about spreads or leverage offered with the different plans.
The website does not mention any trading platform as well. Respectable brokers usually offer well-known and established software, such as MetaTrader 4 (MT4) or MetaTrader 5 (MT5). These are some of the most advanced trading platforms on the market offering intuitive, user-friendly interface, as well as advanced charting and analysis tools. With this broker we are left to hope that if one succeeds in making a registration, there will be some tool to trade with. Anyway, we would advise against attempting this!
Binary Forex Tradings Deposit/Withdrawal Methods And Fees
As we can see in the screenshots above the minimum deposit amount is €300 and there are a number of payment provider logos, including a selection of cryptocurrencies and major credit cards, such as VISA, MasterCard and American Express. One can only wonder why the registration process would require a Bitcoin wallet if a deposit is possible using a credit or debit card. Since, the broker does not state anywhere on the website explicitly that the latter methods are available to deposit, we must assume that the only method to deposit is crypto.
Bitcoin and other cryptocurrencies are untraceable and irreversible, hence often preferred by scammers. VISA and MasterCard on the other hand have a chargeback period of a year and a half, during which the investor can dispute the charges in case of fraud. Also, other popular methods, such as PayPal and preferred by traders e-wallets, eg. Skrill and Neteller are not supported.
The "Rules & Agreements" webpage does not say anything about financial transactions or fees also. It is only in the FAQ that we find such information. Binary Forex Tradings claims that withdrawal requests will be processed within 24 hours, that there are no withdrawal limits or minimum and it is totally free of charge, but we cannot be sure of that because it is not in the agreement.
Considering all of the above, we advise our readers that Binary Forex Tradings is an unlicensed and unregulated entity, and a scam broker! One should not risk depositing funds with them!
How does the scam work?
Here we will outline the most common scamming scenario. The first step is to capture the users' attention with ads promising fast money. When they click on such an ad, they are redirected to a website that would ask to provide email address and phone number. This personal information is then used by the scam brokers who will start calling and asking to invest with them. The initial deposit is usually around $250 from which these brokers will make a fat commission.
After that, users are transferred to senior brokers. These are expert con-artists who will sweet-talk them into putting even more money. When the traders decide to get out, however, it turns out it is not that simple. The scammers will talk them into postponing their withdrawals or will draw out various reasons to deny the request. All of this is with the objective to miss the limited time period for filing a chargeback with their bank and get their money back.
We should note that VISA and MasterCard have recently taken measures to combat online scams and are classifying all forex transactions as high risk. Furthermore, they have increased the period for filing a chargeback from 6 months to 540 days.
What to do when scammed?
In the event you become a victim of such a scam there are some things you should know. If you used a major credit card to fund the account you should immediately file for a chargeback with your bank or credit card provider. In case you supplied sensitive financial information to the scammers, such as account details and passwords, you should cancel your credit card or change your pass.
If you used bitcoin or bank wire, however, chances of recovering your funds are slim. Do not get hooked by any "recovery agents", who prey on scam victims, using their hopes of retrieving their money. These are just another type of scammers who will ask you for an upfront fee in order to get your money back, but once you pay them, you will not hear from them again.
Rich Snippet Data
Reviewer
Review Date
Reviewed Broker
Broker Rating