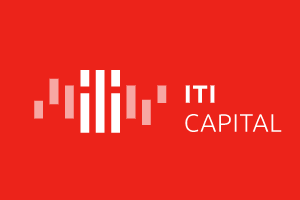 Beware! ITI Capital is an offshore broker! Your investment may be at risk.
RECOMMENDED FOREX BROKERS
Don't put all your eggs in one basket. Open trading accounts with at least two brokers.
ITI Capital is a regulated brokerage firm, that inevitably falls into the trapping of offshore brokers in certain elements of its experience. The website's visuals can be pleasing, but what stood out for us was how sloppy at times and how awkward the site handled itself. The accessibility of any broker website is basically the first thing most users will experience and as such some of their overall opinion will be formed around this. What we found is that to navigate is not smooth and does not convey a pleasure from surfing a website. It just seems that they complicated something that could have been easily simplified to the best effect. Anyway, ITI Capital is much more that visuals, and that is why this review is here. Read it for our professional overview of ITI Capital.
For the reason that we never provide our phone number, we could not register with a live account. Actually, this is a very good thing, and it acts as a filter to more suspicious and/or untrustworthy  individuals. There was also no demo account available.
Without a registration, there was no way to access the trading software, and thus no real route to getting a hold of real spread value. Furthermore, the cost of trade has not been indicated on the official website of the firm, which is very odd and actually off-putting. The leverage is capped at 1:30, and the trading assets are revealed only in the legal documents. They are futures,  bonds, ETFs, call options, put options, and a number of CFD's that have not been revealed. As for forex currency pairs, it seems that ITI Capital does not offer such assets, which is a bold statement by ITI Capital!
The language we could access the website in was only English.
ITI CAPTAL REGULATION AND SAFETY OF FUNDS
ITI Capital is a fully FCA regulated broker, immediately giving this company a whole new status.
The FCA has proven time after time that it is one of the top regulatory agencies in the world. All those licensed under the FCA have to follow a set of rules, all requiring great scrutiny and professionalism. The watchdog can and will enforce disciplinary fees and charges, some of which can go into the millions as history has taught us.
One of the most crucial things that the FCA does is to demand all brokers under it to keep users' funds in segregated bank accounts, separate from the brokers' capital. Next, the FCA requires a minimum capital of €730 000 from all its brokers; all FCA licensed entities have at least this much capital. However, the most crucial that needs to be known about all FCA regulated brokers is that they are a part of the Financial Services Compensation Scheme of £85 000, which will be reimbursed to a user whose fudsn have been lost due to a broker's insolvency.
Please note, that as part of the ITI Group, the company has branches all over the world, in Kazakhstan, Cyprus, Russia, and Guernsey.
Furthermore, the current broker has a scammer copy of itself in the form of a clone website; an unregulated firm, and probably a scam: https://itistockbrokers.com.
ITI CAPTAL TRADING SOFTWARE
The famous and superb MT4 has been included here as the main and only trading platform. And even though we were unable to register, the fact of the FCA license, we do not doubt that ITI Capital has the MT4.
This trading terminal is by far the most proficient and advanced trading software one can use for online forex trades. The level of scrutiny and attention blosw all the competition away. Yes, we admit that the learning curve is hard to grasp at first, yet ones you get a hold of it, the MT4 will be stuck to you all the way! Some of the most popular features are time frames, pending order types, customizable trading indications, trades in centralised markets, and Expert Advisors. Note that these are just the iceberg on the surface; below that are an innumerable tools to push your trading.
We urge you to read through the Rate Card legal document, which includes numerous commission on trading assets. They are too many to include in this review… This particular legal document can be found in the footer of the website.
ITI CAPTAL DEPOSIT/WITHDRAW METHODS AND FEES
The legal documents claim that users can deposit via credit and debit cards. However, the Deposit section on the website claims deposits to be made only via wire transfer. Small but noticeable inconsistencies like this will definitely change people opinions on ITI Capital.
Furthermore, there is no real indication on a minimum deposit. Usually, the average minimum deposit requirement is $250.  All we know is that and account can be opened in one of the following base currencies: EUR, USD, and GBP.
Withdrawals are said to be achieved only via wire transfer. Withdrawals in GBP are feed with £10, USD withdrawals with $40, and EUR withdrawal transactions with €35. Processing of withdrawals for international wire transfers take 5 days, while local transfer take up to 3 days.
It seems that ITI Capital hides all payment info behind to all but its registered users. This is not the best of tactics, since users must be ware of these details in order to make a more conscious decision whether to deposit or not.
Rich Snippet Data
Reviewer
Review Date
Reviewed Broker
Broker Rating