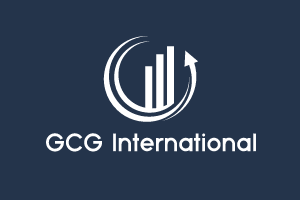 Beware! GCGInternational is an offshore broker! Your investment may be at risk.
RECOMMENDED FOREX BROKERS
Don't put all your eggs in one basket. Open trading accounts with at least two brokers.
GCGInternational has adapted a professional look that is still somehow able to convey the true nature of the broker. We don't want to jump to conclusions, but lets just say that many times before we have come across similar brokers. In the past, we have stumbled on the likes of GCGInternational where the website attempts to hide the firm's suspicious activities, but they are unable to fully do so. There are always very small elements that betray what the broker tries to hide from potential investors. Read the review of GCGInternational  to find out all that you need to know about this one.
The sign up process is not the first time we have seen it, and we are aware where this leads to. However, after we imputed our credentials, the broker had to improve our account. This is when we hit a wall. The broker did not verify our account, and so there was no way to get 100% proof trading details, not to mention no payment details as well.
We had to go to the website to get a hold of these conditions. The leverage is capped at 1:400 if we are to trust the legal documents. The spreads are not indicated, and the trading assets are not indicated neither. What kind of a forex company does not present passers by with some of its main features? A suspicion brokerage firm, at best!
The website is available in English, Polish, Russian, and German.
GCGINTERNATIONAL REGULATION AND SAFETY OF FUNDS
The Terms and Conditions reveal something that confirms our preliminary suspicions. GCGInternational is a firm located in the Marshall Islands, a nation that does not have a financial regulator. Furthermore, the Marshall Islands have loosened laws in their country, and as such it is easier than ever to register a broker. Mind you, a registered broker does not mean a regulated one! So, GCGInternational  is not regulated in the Marshall Islands.
We went through the website, and found no further evidence that the company is actually licensed by a real watchdog. Thus we are left with no choice but to deem GCGInternational  UNREGULATED. A company that has no license is not a safe place for investing your funds!
Traders should be trading with risk-free brokers, that hold licensed from renowned and austere agencies, like the FCA  or CySec , which have made a name for themselves as some of the top regulators. Readers should be aware that both agencies have adapted very strict rules of conduct, and their licensing framework guarantees safety and security for all clientele. A good example of this is the segregation of accounts which assures that client money and broker money are kept in separate accounts. Furthermore, FCA/CySEC brokers participate in a financial reimbursement scheme that cover traders losses in case the broker becomes insolvent. The FCA provides up to 85 000 pounds per person, while CySEC guarantees up to 20 000 euros.
Another sign of the scammer nature of the broker at hand, is the fact that it will share user's personal details with it's unknown affiliates and questionable business partners.
GCGINTERNATIONAL TRADING SOFTWARE
The website suggests that the trading platform at play here is the MT4, the best and most popular trading terminal out there.
If it were true, should the MT4 be present, then this would be a big plus, and a much needed push for GCGInternational. However, it would not be enough..
The MT4 is the most used and popular trading software out there. We can count forever all the hundreds of options and features, but we wont. What you need to know is that the MT4 has our stamp of approval!
Please note that if the margin falls under 50%, the broker has the right to start closing down open trading positions.
GCGINTERNATIONAL DEPOSIT/WITHDRAW METHODS AND FEES
According to the deposit declaration section, the minimum deposit is $400, although we cannot confirm this. This requirement is slightly above the $250 average. The payment methods as per the same document are allegedly credit cards and debit cards.
Withdrawals are processed within the first 30 days of an account being opened, what ever that implies. We wonder what would happen if we issue a withdrawal after these 30 days? We do not recommend to our readers to find out.

However, there is a refund policy that states all refunds to be processed within 3 days. We cannot fully grasp the distinctions between these and withdrawals. Being confused in such a way is probably what GCGInternational aims to achieve.
The minimum withdrawal is $50. At GCGInternational there are fees that have not been given any numerical value. So please be aware… these fees may come from withdrawals and/or other activities, seeing that the broker is unregulated. This sis typical of scams…
There is a bonus trading requirement that is not heavy, making it unique. The user must trade the bonus amount divided by four to proceed with the withdrawal of the bonus funds.
GCGInternational makes sure that it will not be held liable for anything that it causes to the user. Most of the time, this refers to financial damages. This clause is found in 90% of all scammer brokers!
Provisions like these are very common for scammer brokerage firms. They act as proof of just how much GCGInternational , and others like it, will work for scamming you out of your money. If these fraudsters put this energy into building a legit broker, we would probably be recommending it. However, this is just pure fantasy we're talking of here. GCGInternational  is unregulated, on top of having checked all other scammer broker boxes…Do not deposit here!
How does the scam work?
The usual scam operates on a multi-level, though very basic model. The users will be tempted to click on an Internet ad promising quick and easy profits. If they do, it will take them to a website that will ask for their personal details, including email address and phone number. Once they submit this information, an avalanche of emails and phone calls will be unleashed. Scammers will promise the world to these potential traders in order to induce them to make an initial deposit between $200 and $300.
These "brokers" will get a fat commission from the deposited sums and will transfer the unsuspecting users to "senior" scammers. The latter are smooth talkers who will try to persuade users to invest more funds, using phrases like "now is the right time" and "the moment is perfect for making hefty profits". Of course, these are empty words, and traders will soon have doubts whether they have not been played.
When they try to withdraw their money, these doubts will be confirmed: the con-artists will do anything to deny or at least delay their withdrawals. From trying to convince the traders that they are making a big mistake to withdraw funds now because they will lose big profits, to asking for additional documents or citing clauses in the accepted agreements, to transferring you to another department, there is a single objective to delay the users from filing for a chargeback with their financial institution and lose any chances of recovering their money.
What to do when scammed?
Anyone can fall prey to such a scam. In the unfortunate event this happens to you, there are a few things you can do. If you deposited using a credit card you should immediately file for a chargeback. In an effort to combat online fraud VISA and MasterCard have extended the period in which one can file a chargeback to a year and a half, so there is a big chance that you may be able to recover your funds. If however, you used a bank wire or bitcoin to deposit, chances to get your money back are almost none.
We should also warn against "recovery agencies" who prey on victimized traders by claiming they can recover their funds. These scammers will ask you to pay a fee for this service, but will only take your money and do nothing.
Rich Snippet Data
Reviewer
Review Date
Reviewed Broker
Broker Rating