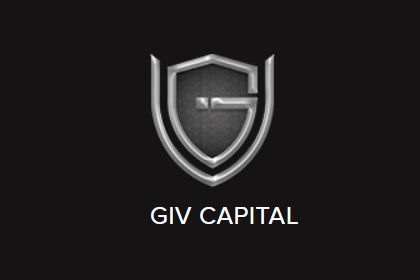 Beware! GIV Capital  is an offshore broker! Your investment may be at risk.
RECOMMENDED FOREX BROKERS
Don't put all your eggs in one basket. Open trading accounts with at least two brokers.
Today we take you on a tour around the forex company GIV Capital's website. We want to check this company out and see whether it's safe to trade via its trading platform. Are you ready? Let's begin!
First, we find out that the company trades in forex, precious metals, index and energy futures and US stocks.
We also learn that according to the company's policy, to be able to trade, you need to have an open account and deposited funds. The company reserves the right to accept or refuse a client without giving any reasons. What these reasons might be, we have no idea, but we are alarmed by such stipulation in the company's policy.
GIV Capital Regulation and safety of funds
From the company's Terms and Conditions, we find out that the company is registered with the Financial Services Authority in St. Vincent and the Grenadines  (SVG). Here, we'd like to provide more information to the unaware new forex trader – St. Vincent and the Grenadines is an offshore zone and the local Financial Services Authority does not, in fact, regulate forex or CFD brokers. So, we can't help it but think that a forex company that provides false information on its legal document is in fact non-legitimate scam company!
We don't know if you know that, but let us tell you – all legit forex companies are registered and regulated by specific authorities, such as FCA and CySEC. The reason for that is because forex trading is a risky undertaking by nature and inexperienced traders face the risk of losing their hard earned money or being scammed. Legit forex companies have precautions set in place to prevent that. For example, a forex company in Europe needs to have an initial capital of no less than 730,000 EUR in order to be registered. Do you think a scam company will invest that much money to be registered? Of course, not! Next, forex companies regulated by CySEC must contribute to a compensation fund that will cover up to 20,000 EUR per client in case the brokerage goes bankrupt. Similarly to that, forex brokers regulated by FCA must contribute to a compensation fund that will cover up to 85,000 GBP in the unlikely case of bankruptcy.
So please, do your homework, research thoroughly before choosing a forex trading company to avoid disappointments in the future.
GIV Capital Trading software
Once you register for a demo account, you get en email with confirmation that your 30 days risk free account has been open. You are provided with a link for downloading the application and provided with a login and a password.
We looked at the trading platforms – on the company's website, they say that it is MetaTrader 4 but when you click on the link, it takes you to MetaTrader5 – go figure!
From the screenshot below, you can see that we looked at the forex pair EUR/USD on the company's MetaTrader 5 trading platform. We find that the spread is 1.6 pips which is industry average.
We are impressed that the company's trading platform is MetaTrader 5, an excellent and reputed platform very popular among brokers. It has  a variety of trading instruments and tools, such as an app market, VPS, trading signals, a financial calendar, etc. However, you should be aware that an excellent platform on its own is not guarantee for successful forex trading. You need to look at the whole picture a forex company has to offer and estimate its pros and cons before making a decision to trade via such brokerage.
GIV Capital offers quite high leverage of 1:400.  Let's explain here to readers who don't know much about leverage – some well-established jurisdictions impose a leverage cap on the forex trade companies to prevent traders from taking unnecessary risks. Let's take Europe for example. There the leverage cap is 1:30. In the US, the leverage cap is 1:50. Now, compare this with the leverage offered by this company. What do you think? Do you feel like GIV Capital is pushing you towards the precipice?
GIV Capital Deposit/Withdrawal methods and fees
As we already mentioned, the company offers 3 live accounts. The minimum initial deposit is $1,000 for the Classic account and payments are made via credit cards, cheques or bank wire methods. The company recommends this account for beginners. Do we agree with that? Definitely not! The initial deposit is simply too high. Normally, a legit and regulated company will ask to fund your account with only $100 or $200 in order to start trading.
Instead of bonuses, the company offers a credit facility (a sort of loan) which aim is to provide the client with 'intra-day funding' and they are subject to varying terms and conditions as the company deems appropriate.
Going through the Terms and Conditions document which regulates the many aspects of the dealings between GIV Capital and its clients, we are impressed by the fact that it is a lengthy 40 pages document. However, what draws our attention when reading it, is the fact that GIV Capital reserves the rights in its sole and absolute discretion refuse making a payment if  you have a open position in loss or they consider withdrawal amount necessary to cover future margin requirements?! This is absolutely unacceptable.
The company also determine deposit and withdrawal fees as per its sole discretion. Neither amount, nor percentage of what those fees may be, is specifically mentioned in the document.
We can't help it but worry about how the deposit/withdrawal methods and fees are set in this document which is hardly favourable to the clients. Would you choose a company that sets such rules? Think carefully!
How does scam work?
There are various ways of scamming. In forex trade, you may come across fake brokers without proper licensing and regulation or with a name that is similar to the name of a regulated broker. Another way to scam you is via the so-called 'signal sellers' who make false promises for a quick and easy profit. You may have also heard about the so-called "I'll trade for you if you send me money" scam, and other forms of scam. Scammers would normally pressure you to send money. Being smooth talkers, they won't actually answer your questions but will promise you 'the earth and the sky' as long as you make a deposit. Once you send them money, the trap door falls and the cheese is gone. You can kiss your money goodbye! Now, instead of being inundated by telephone calls as before, you are the one trying to get in contact to find out what happened to your money and where the big profit is gone. Now the scammers become very vague in their answers coming up with any excuses. When you insist to get your money back they will try to delay you in any way so you miss the deadline for chargeback.
What to do if scammed?
Once scammed, there isn't much that you can do. First thing, you must file for chargeback if you have used a credit card to make your deposit. The good news is that Visa and MaserCard give you 540 days in which you may file, so you may yet get lucky. If you have paid via other payment methods, such as bank wire or cryptocurrency, you may not be so lucky.
You may be also approached by so-called 'recovery agents' who will offer to get your money back. Bear in mind that they also might be scammers. Ask for credentials and check their company's legitimacy and whether it is registered or not.
Another thing you can do is erase any financial info the scammers may have access to – cancel your credit card if the scammers have your CVV code and delete any software that gives the scammers access to your PC.
Rich Snippet Data
Reviewer
Review Date
Reviewed Broker
Broker Rating