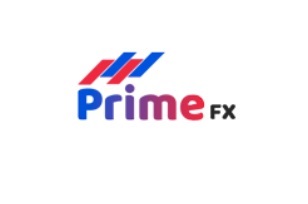 Beware! Prime FX Markets is an offshore broker! Your investment may be at risk.
RECOMMENDED FOREX BROKERS
Don't put all your eggs in one basket. Open trading accounts with at least two brokers.
Prime FX Markets is a Forex broker offering attractive conditions on paper, such as an increased leverage, low spread, lack of withdrawal fees, also the funds being transferred instantly. It is also true that it's run by careless and incompetent people, who doesn't even find it necessary to have their own T&Cs, Client Agreement or any other legal document. But most importantly, the basic features are missing, they don't even have a trading platform and you cannot make a registration. Read the story of this Forex broker in the full Prime FX Markets review.
Prime FX Markets REGULATION AND SAFETY OF FUNDS
Prime FX Markets is a trading name of Liquidity Global Markets, which is an IBC licensed by the SVGFSA in St. Vincent and the Grenadines, or at least this is what they claim. We have to stress on the fact that SVGFSA does not license, authorize and supervise the Forex brokers in any way. There is no such thing as a Forex broker, holding SVG license, it's a false and misleading statement. SVGFSA itself hasn't developed its own regulatory framework, which makes them a favorite destination for shady entities and scammers. Other offshore zones, such as the Seychelles, has already taken some measures, imposing a minimum capital requirement of 50 000 USD, but the customer protection policy is still in its infancy phase.
There aren't any legal documents that will undoubtedly prove Prime FX Markets are a legit Forex broker, safe and risk-free for its customers. Instead, they only have a tiny FAQ page which consists of only two items! An amateur level and a red flag!
Your funds are not safe if you deposit with Prime FX Markets, it is an unlicensed, unauthorized and unregulated Forex broker, which is also illegal and you should avoid it. It's an offshore enterprise which is risky and unstable, might disappear at any moment, leaving the traders with losses almost impossible to recover.
Your broker should be legit, transparent and regulated in EU, UK, USA or Australia, these jurisdiction provide the safest environment for your funds. The Forex brokers supervised in either of the quoted jurisdictions put the customer protection on top of their priority list and will treat your funds with an utmost care, not because they want to, but because they have to. In EU, for example, complying with the product intervention measures that the European Securities and Markets Authority has agreed, which further CySEC and FCA have implemented, the Forex brokers are required:
to limit the leverage to between 1:30 (Forex majors) and 2:1(cryptocurrencies);
to close out a customer position when the funds fall to 50% of the margin needed;
to provide negative balance protection on a per account basis, meaning that losses cannot exceed the total funds;
to restrict or completely obliterate the incentives offered to trade Forex and CFDs;
to provide a standardised risk warning to the customers.
Failure to do so will result in disciplinary action such as salty fines or license being suspended/revoked.
Prime FX Markets TRADING SOFTWARE
Prime FX Markets says to offer MT5 accounts to its customers, which probably makes you think it's a true ECN broker, actually, they do claim it about themselves. In reality, the discrepancy is as big as the Grand Canyon, first of all there isn't a platform to download, all the links are broken! Then, most surprisingly, it turns out that you cannot even register, because the link to the account opening is broken, as well. We do not know what the problem is, might be some short-term fault, but the image of this broker is getting even worse, and uglier. The real trading conditions unknown, no MT4 accounts or web-based platform available.
Prime FX Markets says to offer spread as low as O.5 pips with leverage as high as 1:500, stop out levels said to be 50%. They also claim that there is no commission, which proves it has nothing to do with ECN. The true ECN brokers get a commission for each trade executed, it's the core of their business, stay away from Prime FX Markets, it's an offshore Forex broker with a faulty website.
Prime FX Markets DEPOSIT/WITHDRAW METHODS AND FEES
The minimum deposit with Prime FX Markets is 100 USD if you open their Classic account. There are plenty of funding methods enlisted, such as wire transfers, bank cards, WeChatPay, Skrill, Neteller, Webmoney, Yemadai, Ideal, Giropay etc. In fact, we cannot confirm that all of these are valid, but it's strange that Bitcoin deposits are not in the list. On the other hand, there are a few Chinese online payment systems listed, which makes us think that this Forex broker is primarily focusing on Asia.
No minimum withdrawal specified, no fees applicable, it is said that the transactions are free of charge.  No other fees or dormant account policy in existence.
No bonuses or other trading incentives offered. There is a partnership program introduced, but nothing specified in details.
HOW DOES THE SCAM WORK
A group of scammers usually operates many different scam brokers, scam websites and call centers. Sometimes they will simply rely on the quantity, they will publish tens or hundreds of websites and will just wait for traders and investors with little or no experience to bite. Nowadays, it's very cheap to create one, and it looks like a profitable strategy, as they carry on doing it.
Fraudsters are working in the social media nowadays, more and more scammers will first introduce their "services" to the people through Facebook or Instagram. You will click on a page, they will contact you, probably offer you a demo account and after some time you will be tempted to invest and make guaranteed profits. Once you are signed-up they will ask you to deposit money and this is just the beginning. The end is always the same, a robbed-off investor who lost his hard-earned money.
There is no true protection against scam, but you will be safer if you do a thorough research, get familiar with the trading conditions offered by the brokers, read their Client Agreements, use demo accounts, read reviews, be alert. With charlatans adapting their tactics daily, you'd better be always up to date with the newest scammers' tactics!
WHAT TO DO WHEN SCAMMED
No one is immune to scam, anyone can fall into the trap. Scammers are constantly looking for new and different ways to scam consumers. What you need to do first, in case you got scammed, is to protect yourself from further risks. Contact your bank and explain to them your situation, they will give you important instructions to follow and will help you, if possible, recover your money.
Report what happened to you, file a complaint, contact the financial regulator, contact other government institutions related to trading and investing. Seek help actively!
Share online your experience, it is important to protect others, as well. Be responsible!
Stay away from Prime FX Markets and report immediately if they contact you, it's an illegal Forex broker, lying about its authorization.