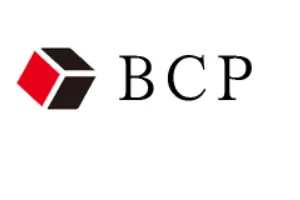 Beware! Bcpmarketsworld is an offshore broker! Your investment may be at risk.
RECOMMENDED FOREX BROKERS
Don't put all your eggs in one basket. Open trading accounts with at least two brokers.
Our first impression of Bcpmarketsworld is a website that was originally created in Chinese with English translation and some links that are not working very well. Also, there is some missing information about what type of accounts are available and the Terms and Conditions document is not visible. We have doubts that this company may be scam, so we are going to investigate further.
From the website we understand that Bcpmarketsworld trades in forex, precious metals, indices, crude oil and Bitcoin.
When we try to open an account, we realise that it is not that simple. The verification email is half in English, half in Chinese and the links do not work (screenshot below).
Regulation and safety of funds
The company shows its address to be in London, UK. When we searched the FCA register to see if the company is registered there, we came upon many companies starting with BCP, however, the name of this company was not listed in the register. This raises a red flag with us because scammers will sometimes choose a name that is similar to the name of legitimate forex company in order to dupe people into investing in their brokerage.
And here is our advice to you – always check the registration of the company and whether its regulated by the regulating authority of its country. This is really important because only legitimately regulated company can provide a guarantee for your funds. Take for example forex companies in EU – in order to be registered and regulated, they must have an initial fund of no less than 730,000 EUR and contribute to a compensation fund which in case the company goes bankrupt, will compensate its clients with up to 20,000 EUR. Similarly, forex companies registered in UK and regulated by FCA must have an initial fund of 730,000 EUR and contribute to a compensation fund which can compensate its clients with up to 85,000 GBP if the company goes belly up. Scammers will not go through so much hassle which means that if you see a company that is not regulated, stay away from it.
Bcpmarketsworld Trading platform
To its clients, Bcpmarkertsworld offers MetaTrader 5 trading platforms. We must say that this is an excellent choice as MT5 is considered one of the leading platforms in forex trading and it is preferred by many traders thanks to the excellent tools and instruments this platform offers. For example, MT5 has VPS and code base with customs scripts, an app market, autotrading options, a financial calendar, a demo account, etc.
If we take a look at its interface (as per the screenshot below), we see on the lefthand side menu the forex pairs with their bid/ask price and below a navigator for services, expert advisors, subscriptions and indicators. In the middle, we see 4 charts with 4 pairs of currencies displayed. If we look at the first pair, EUR/USD, we find the spread to be 0.3 pips. We find on the company's website that the leverage could be up to 1:200. We must say that this leverage is rather high. Legitimately registered and regulated forex companies in EU have a leverage cap of 1:30 and those in USA – 1:50, to prevent traders taking risks with their funds. You may know that high leverage can mean big win but also big loss and given the high percentage of financial loss in forex trading (over 70%), we caution you the be weary of companies offering high leverage, such as this one.
Bcpmarketsworld Deposit/Withdrawal methods and fees
There is not information available on the company's website about the deposit/withdrawal methods and fees. The Terms and Conditions document is also missing.
Information about deposit/withdrawal methods and fees is crucial as how it is regulated by the company may have a serious impact on your funds. When such information is not accessible on a forex company's website, it is an indicator that the company is not legit. Legitimately registered and regulated forex companies will have this information readily available and visible for its clients.
How does scam work?
If scammers make a movie, it will probably be called "Dream on". They make everything sound credible and build their scam on your dreams of getting an easy and quick profit. People get duped if they decide to deposit money into one of the scammers schemes. What you probably do not know is that your hard-earned money goes as commission to the scammers. Next, you get inundated by daily calls. First, the scammers congratulate you for joining their business, next they try to persuade you to invest even more money. After all, the more money you send, the bigger money fall you can expect. This of course is not how things work. By the time you realise that no money is coming your way, it might be too late. All you want now is to get your money back and get out of there but the scammers have other plans for you and they won't late get away so easily. Now they try to delay you so that you miss the deadline for chargeback.
What to do if scammed?
If you get scammed, our advice is to act immediately and if you have paid your deposit via credit/debit card you may still have a chance. Visa and MasterCard allow you 540 days time limit to file for chargeback which gives you a fighting chance to recover your money.
However, if you have used bitcoin or bank wire for your payment, the chances of you recovering your money are really slim.
Cancelling your credit/debit card in case you have given the scammers your CVV code may be another good idea. Also, make sure to remove from your PC any software that my give scammers access to your private data stored on your computer.
Whatever you do to recover your funds, beware of the so-called recovery agents. Please make sure that you are dealing with a genuine one by checking their credentials and company's information transparency. Otherwise, you may fall victim to another form of scam.
Rich Snippet Data
Reviewer
Review Date
Reviewed Broker
Broker Rating