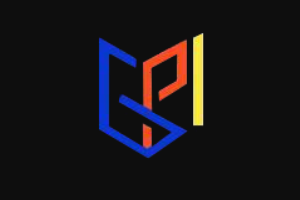 Beware! Golden Hrwk is an offshore broker! Your investment may be at risk.
RECOMMENDED FOREX BROKERS
Don't put all your eggs in one basket. Open trading accounts with at least two brokers.
Recently we reviewed a broker with a peculiar nuisance that turned out to be perfectly reflective of its shady nature. The issue was that the name of the firm did not match what the URL read. In todays broker not much has changed. The name Golden Hrwk is seen throughout the website, yet the URL clearly reads gpimarkets.com. This is the first thing we noticed, yet later we discovered mentions of Genuine Progress Index (GPI), which lead us to believe that this might be the name of the broker's parent company.
The rest of the broker pretty much mirrors this and as such you can probably guess where this review is headed. Needless to say, if you want to know all the crucial details about Golden Hrwk, we urge you to read on.
The registration process was surprisingly long and thorough, yet we were unbale to complete because of one major set back, namely the fact that Golden Hrwk sends the registration verification code via a phone, and not the email. This is a move almost exclusively used by scammer brokers. By doing so, they verify that the phone number provided is legit, and will soon start calling to push you to deposit an initial sum. We have included a more detailed explanation of this in the last two sections of the review.
Without a registration, we had no way of accessing a user dashboard or a trading platform. Thus, there was no way of actually gathering the real trading conditions so crucial for both us and the users. What we are left with, is the website.
Forex pairs, indices, cryptocurrency, and undisclosed CFDs, are the trading products that the website makes us believe the broker is offering. The leverage is said to be 1:100, while the broker has held back on indicating a cost of trade of any sort.
The website was available in Chinese and English.
GOLDEN HRWK REGULATION AND SAFETY OF FUNDS
Without any clear regulatory information anywhere, the following paragraph is the closest we get to a source of info:
In essence, users are led to believe that Golden Hrwk is regulated by an unnamed entity, or entities, as the paragraph makes it clear that the company is regulated in multiple jurisdictions. This type of delivery is common with scammer brokers; they casually do not mention a regulator's name because they think its enough to just assert that they are licensed.
There is no denying the obvious that Golden Hrwk is UNREGULATED, and a risk to all investments.
Traders should be trading with risk-free brokers, that hold licensed from renowned and austere agencies, like the FCA or CySec , which have made a name for themselves as some of the top regulators. Readers should be aware that both agencies have adapted very strict rules of conduct, and their licensing framework guarantees safety and security for all clientele. A good example of this is the segregation of accounts which assures that client money and broker money are kept in separate accounts. Furthermore, FCA/CySEC brokers participate in a financial reimbursement scheme that cover traders losses in case the broker becomes insolvent. The FCA provides up to 85 000 pounds per person, while CySEC guarantees up to 20 000 euros.
Furthermore, there are no legal documents. Even during the registration process there was no box to check through which the user agrees to the Terms and Conditions and any other legal provisions. There is the slight chance that the user area reveals the legal documents.
Anyway, for now there are no legal documents, which means that there is nothing to conjoin the broker with the users. Without this crucial legal connection, the Golden Hrwk can do as it pleases with both the client's funds and personal information.
GOLDEN HRWK TRADING SOFTWARE
Golden Hrwk apparently offers the much loved MT4 trading terminal, yet things are not as they seem.
Even without a registration, we were still able to get a hold of a link to download the alleged .exe file for the MT4. Yet, once we clicked on the link, we were quickly disappointed by the fact that the MT4 belongs to a certain vowgroup, as the exe file clearly revealed.
So not only can we not confirm that there is a trading software, because of our inability to sign up, but also the name of the website advertised MT4 goes under a totally different name.
We have to assume that this broker has no trading platform. . If that were the case, then we can easily rule out this firm from being a broker. The main defining elements seems to be missing…
GOLDEN HRWK DEPOSIT/WITHDRAW METHODS AND FEES
Unfortunately, there was nothing on deposit and withdrawals. The website is absolutely barren when it comes down to payment information. The fact that the user area was blocked for us is not of help at all, as it seems that there is the only place where one can get a hold of payment details.
If that was not enough, on top of all the issues we can put the missing legal documents. Not only can we not include any scammer clauses, but we cannot get any payment info. We cannot stress the following enough: the lack of legal provisions is just as bad, if not worse, than having a ton of scammer and illicit articles. This is because, Golden Hrwk can literally do as it pleases, without batting an eye. So, expect constant fees, restrictions on withdrawals, and similar illegal moves.
As you can see, there is nothing of value at Golden Hrwk. We assure you that all invested capital will be lost!
How does the scam work?
The usual scam operates on a multi-level, though very basic model. The users will be tempted to click on an Internet ad promising quick and easy profits. If they do, it will take them to a website that will ask for their personal details, including email address and phone number. Once they submit this information, an avalanche of emails and phone calls will be unleashed. Scammers will promise the world to these potential traders in order to induce them to make an initial deposit between $200 and $300.
These "brokers" will get a fat commission from the deposited sums and will transfer the unsuspecting users to "senior" scammers. The latter are smooth talkers who will try to persuade users to invest more funds, using phrases like "now is the right time" and "the moment is perfect for making hefty profits". Of course, these are empty words, and traders will soon have doubts whether they have not been played.
When they try to withdraw their money, these doubts will be confirmed: the con-artists will do anything to deny or at least delay their withdrawals. From trying to convince the traders that they are making a big mistake to withdraw funds now because they will lose big profits, to asking for additional documents or citing clauses in the accepted agreements, to transferring you to another department, there is a single objective to delay the users from filing for a chargeback with their financial institution and lose any chances of recovering their money.
What to do when scammed?
Anyone can fall prey to such a scam. In the unfortunate event this happens to you, there are a few things you can do. If you deposited using a credit card you should immediately file for a chargeback. In an effort to combat online fraud VISA and MasterCard have extended the period in which one can file a chargeback to a year and a half, so there is a big chance that you may be able to recover your funds. If however, you used a bank wire or bitcoin to deposit, chances to get your money back are almost none.
We should also warn against "recovery agencies" who prey on victimized traders by claiming they can recover their funds. These scammers will ask you to pay a fee for this service, but will only take your money and do nothing.
Rich Snippet Data
Reviewer
Review Date
Reviewed Broker
Broker Rating