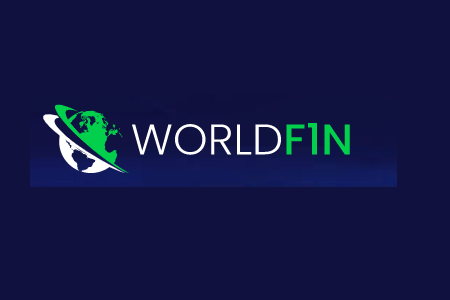 Beware! WORLDF1N is an offshore broker! Your investment may be at risk.
RECOMMENDED FOREX BROKERS
Don't put all your eggs in one basket. Open trading accounts with at least two brokers.
If you are looking at WORLDF1N forex company, we need to warn you that it is not safe to trade via this company and we will tell you why.
The company trades in currency pairs, indices, metals, energies, futures and shares and if you go on its website, you'll find out that it offers 2 accounts – a live account and a demo account. After completing the registration form, we got a confirmation email with login details. However, when we tried to log in, the link was broken and we got nowhere.
This is the first red flag pointing at inconsistency and technical problems at this company's website.
WORLDF1N Regulation and safety of funds
The second red flag appears when we found out that AAA Global LTD which operates under the name of WORLDF1N is registered in the Marshall Islands. Do you know that practically anybody can open a forex company in the Marshall Islands even without having to go there? And to top it all, there is no financial regulator there. Entrusting your money to a shady company that is not regulated is probably the fastest way to see your money go to waste!
To avoid such fate, we advise you to look into forex company registered and regulated by one of the well-established jurisdictions. Such companies must meet stringent requirements in order to be registered and regulated which is proof enough that they won't run away with your hard-earned money. For example, in EU and UK, forex companies must have an initial fund of no less than 730,000 EUR and they must regularly contribute to a compensation fund which in case of the company going bankrupt will compensate the clients with 20,000 EUR per person if the company is regulated by CySEC or 85,000 GBP per client if the company is regulated by FCA. Also, to avoid making shady transactions, forex brokerages must report they transactions deals on a regular basis. This is exactly the safety of funds that you will need should you choose one of the legitimate forex companies. WORLDF1N doesn't even come close to that, so keep your money safe by avoiding companies such as this one.
WORLDF1N Trading software
WORLDF1N's trading platform is MetaTrader 4 which is considered to be one of the best trading platforms preferred by around 80% of the brokers. Its advantages consist of having an auto trading option, a financial calendar, practically unlimited options for different types of charts, code base scripts, VPS, trading signals which come with a subscription fee, an app market, etc. However an excellent platform does not compensate for the fact that this company is not regulated and based on that, everything else is void!
As you can see from the screenshot below, the MT4 demo shows on the left the currency pairs with their bid/ask price and in the center, there is a display for one of the currency pairs – EUR/USD with the fluctuation in price for a given time frame. The spread here is 1.6 pips which is not too wide and the leverage is 1:100. You should be aware, however, that regulated forex brokers in EU and US have a leverage cap which in EU cannot exceed 1:30 and in US cannot be over 1:50. These are measures to prevent traders from taking unnecessary risks with their funds.
WORLDF1N Deposit/Withdrawal methods and fees
We couldn't find information about the minimum deposit for opening a live account, due to the broken links on the company's website. Neither it is mentioned in the  deposit section of the company's website. Payments methods for deposits and withdrawals include PayPal, Western Union, Amazon, MasterCard, VISA and Skrill.
As per the information on the company's website, the minimum withdrawal amount is $50 and there are no fees on withdrawal. 
WORLDF1N also offers bonuses and the stipulation is that the client must trade a minimum volume of the bonus amount divided by 4 in order to be able to withdraw the bonus funds. The company stipulates that if this requirement is not fulfilled within 60 days, the bonus will be withdrawn from the client's account. This is another red flag that this company is bogus as legitimate and regulated companies do not offer bonuses which are in principle methods to entangle the client in the scammers net.
How does scam work?
Actually, it's quite simple and users often fall into the trap of experienced scammers. We bet you have seen those attractive ads on the internet promising big and quick profits over a short period of time. Just provide your personal information, and voila! The scam brokers are waiting for you and you will be inundated with phone calls promising easy profit. Tempting, right? You think 'ok, I can spend $200-300 and see what profit it brings me'. Congratulations, you just provided a fat commission for your scammers that will be distributed down the food chain. Now you have 'graduated' to be handed over to a senior 'broker', a smooth talker who will try to convince you that there is no more perfect time like now to invest more money. After all, you want to make more profit, right? However, something starts to feel off and now you start asking yourself questions and all you want is to withdraw your money and get out fast.
Unfortunately, it is too late! Someone has pulled the cheese and you are trapped because scammers don't give up easily. Scammers will do anything in order to delay you so that you miss the deadline for chargeback.
What to do if scammed?
Our advice is to immediately file for chargeback if you have been lucky enough to make your deposit via credit card. VISA and MasterCard allow for 540 days chargeback period, so you still have a chance to get your money back.
Things don't look so good if your currency of choice has been Bitcoin or bank wire. In that case, you may have to wave your money goodbye.
There are some other things that you can do in case of being scammed – cancel your credit card if you have given your CVV code to the scammers. Also, erase any software from your computer that gives scammers access to your private data.
Be warned, as well, that some so-called 'recovery agents' may approach you promising to recover your funds for a fee. It could be another form of scam where scammers prey on your misfortune. Should you choose to use one, you must make sure that you are dealing with a genuine and legitimate agency by checking their credential and company's information and transparency.
Rich Snippet Data
Reviewer
Review Date
Reviewed Broker
Broker Rating