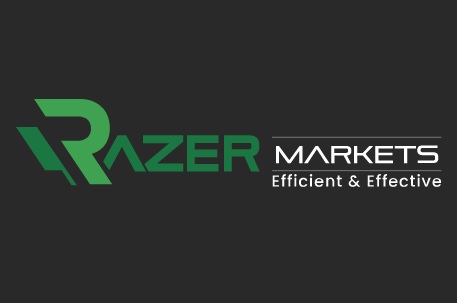 Beware! Razer Markets is an offshore broker! Your investment may be at risk.
RECOMMENDED FOREX BROKERS
Don't put all your eggs in one basket. Open trading accounts with at least two brokers.
Razer Markets is an offshore Forex broker with a very beautiful website, where you can find plenty of information about their trading conditions, spreads, stop out levels and leverage. Also some investment opportunities are introduced, a few of their accounts come with a financial plan or an access to long term investments. Contrary to the standards, however, the leverage offered will rise with the increase of the sum deposited, which is a strange feature, no matter the point of view. A gambling mentality seen through their trading conditions, but this isn't the most important gimmick of this Forex broker, find out more in the full Razer Markets review.
Razer Markets REGULATION AND SAFETY OF FUNDS
Razer Markets is a rather obscure entity, despite the fact that it sounds familiar to many of us. The choice of words makes them sound legit and trustworthy, certainly misleading all of us, but the truth is actually quite the opposite. Razer Markets is a shady offshore business creature, allegedly registered in the Marshall Islands, precisely at Trust Company Complex, Ajeltake Road, Ajeltake Island, Majuro, Marshall Islands. The so-called Trust Company Complex is linked with scam brokers such as MTI24 and Trendingraphs.
There are, in fact, two separate companies said to be the owners of the website, respectively the Forex broker- RAZERMARKETS LTD and Vital Resources LTD, both registered at the same address. It is the first red flag to note and a warning, a misleading information in regard to the ownership of Razer Markets! But most importantly, Marshall Island isn't an jurisdiction known to strictly regulate the retail Forex activities taking place on the island. In fact, there isn't an FX regulatory framework in place.
Your funds are not safe if you deposit with Razer Markets, it is an unlicensed, unauthorized and unregulated offshore Forex broker, and fairly said, a suspicious one! Avoid Razer Markets and choose a broker which is legit, transparent and truly regulated in EU or UK, as these areas provide the safest environment for your funds. The true Forex brokers comply to many rules and restrictions such as the minimum capital requirement of 730 000 EUR, client accounts segregation of its clients accounts, personnel qualification requirements and daily transaction reporting, all of which serve as a customer protection measures.
Most importantly, funds were established throughout Europe, such as ICF in Cyprus and FSCS in UK, which guarantee the deposits of the traders. Under CySEC(Cyprus) supervision you can claim up to 20 000 EUR in compensation, while in UK under FCA you are guaranteed of even up to 85 000 GBP. Each EU member state is compelled to create and further operate similar insurance funds, which are seen to be the last resort for the traders, in case a Forex broker faces difficulties to meet its financial obligations.
Razer Markets TRADING SOFTWARE
Razer Markets doesn't offer MT4 or MT5 accounts in reality, despite the fact that Metatrader is presented as a trading platform of theirs. The download link actually redirects you to their web-based software, which is the only possible choice and here comes the second red flag! Warning, Razer Markets is lying to the traders, presenting trading features which cannot provide!
The web-based platform is identical to the one that Coinsoft provides to its customers, but Razer Markets doesn't offer Cryptocurrency instruments. The spread is fixed at 1 pip, the leverage is up to 1:500, but if you want to trade with an increased ratio you have to deposit at least 250 000 USD.
Insane levels of leverage are not allowed in the jurisdictions with strong financial regulation. ESMA, the European security markets regulator, launched a product intervention in the retail Forex market, imposing a leverage cap of 1:30, as a customer protection measure. The data showed that the traders and investors with little or no experience tend to be attracted by the increased leverage, which results in greater losses for them. Our advice is to stop looking for brokers offering 1:500 or 1:1000, because you will most probably end up making a deposit with scammers.
Razer Markets DEPOSIT/WITHDRAW METHODS AND FEES
The minimum initial deposit required is 250 EUR, but Razer Markets recommends a start with at least 5000 USD. It is a very significant scam sign, no true Forex broker is going to push you to invest more money, no matter the circumstances. The funding methods are bank cards and wire transfers only.
No minimum withdrawal amount defined and no fees or charges specified. The typical request processing time will take place within 2-5 days. A dormant account, however, will be subject to 10% monthly deduction after 6 months of inactivity, which is an unfair clause.
No bonuses introduced, but the Razer Markets shows that trading incentives are not off the table. Here we have to mark the next red flag and a warning, because Razer Markets present T&Cs shockingly similar to the ones that we found in many other Forex brokers, some of which being a proven scam, such as Promarketsonline! The Non-Deposited Funds clause is a word by word the same, and it is included in the Terms and conditions of countless other controversial entities such as Bid Brokers Stock, Glad2Trade, CFBroker, Finlay.io and Investo Brokers, which is actually a confirmed scam, warned by FINMA in Switzerland!
Razer Markets allows indebted account, an unfair practice which was banned in Europe. In EU and UK a Negative Balance Protection was introduced, as a customer protection measure, effectively meaning that you cannot lose more than the sum deposited. If you make a deposit with Razer Markets you might record losses you never thought of, stay away!
Currently there are no bonuses offered, but Razer Markets doesn't exclude trading incentives. In case a bonus is given out, the minimum trading volume required to withdraw funds is 30 times the sum in your account at the specific moment.
HOW DOES THE SCAM WORK
A group of scammers usually operates many different scam brokers, scam websites and call centers. Sometimes they will simply rely on the quantity, they will publish tens or hundreds of websites and will just wait for traders and investors with little or no experience to bite. Nowadays, it's very cheap to create one, and it looks like a profitable strategy, as they carry on doing it.
Fraudsters are working in the social media nowadays, more and more scammers will first introduce their "services" to the people through Facebook or Instagram. You will click on a page, they will contact you, probably offer you a demo account and after some time you will be tempted to invest and make guaranteed profits. Once you are signed-up they will ask you to deposit money and this is just the beginning. The end is always the same, a robbed-off investor who lost his hard-earned money.
WHAT TO DO WHEN SCAMMED
No one is immune to scam, anyone can fall into the trap. Scammers are constantly looking for new and different ways to scam consumers. What you need to do first, in case you got scammed, is to protect yourself from further risks. Contact your bank and explain to them your situation, they will give you important instructions to follow and will help you, if possible, recover your money.
Report what happened to you, file a complaint, contact the financial regulator, contact other government institutions related to trading and investing. Seek help actively!
Share online your experience, it is important to protect others, as well. Be responsible!
Rich Snippet Data
Reviewer
Review Date
Reviewed Broker
Broker Rating