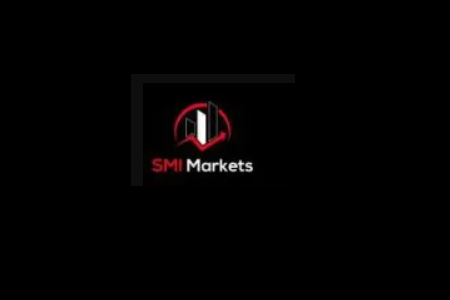 Beware! SMI Markets is an offshore broker! Your investment may be at risk.
RECOMMENDED FOREX BROKERS
Don't put all your eggs in one basket. Open trading accounts with at least two brokers.
UPDATE: SMI Markets has already shut down its website.
SMI Markets is not a brokerage we'd recommend to trade with. As you can see from the screenshot below, FCA has already issued a warning that this company is scam!
The company trades in indices, CDFs, commodities, metals and oil and offers 4 account types – Standard, Gold, Diamond and VIP. We must point out that there is contradiction between the information we found in the account types and the account section which we'll discuss later on.
SMI Markets Regulation and safety of funds
SMI Markets is the website for 1Bit OU company that claims to be registered in Estonia (but is not) with a paying agent called Proxy Management Vision Ltd with an operating address in Sofia, Bulgaria. The FCA warning should be enough to put you off trading via this company. It is considered high risk should you choose to entrust your money to a unregulated forex company. The main reasons are two – first, unregulated companies do not provide guarantee for your funds and if the company goes bankrupt, you won't be able to recover your money. Second, unregulated brokers could be scammers who can simply shut down the site and run away with your money.
It is much safer to trade with registered and regulated brokers from well-established jurisdictions, such as EU, UK or US. Because they must meet strict requirements, these companies are much more reliable because they provide you with guarantee for your funds. First of all, genuine brokerages must register initial capital not less of 730,000 EUR for forex companies in EU and UK. In US the initial capital is much higher – $20 million. Do you think scammers will go through the trouble of investing so much money? In addition to that, regulated brokers must contribute to compensation funds that will compensate the clients with up to 85,000 GBP per person in UK or 20,000 EUR per person in Europe in case of bankruptcy. Also, to avoid shady deals, those companies must report their daily transactions. You can't wish for better conditions than those!
SMI Markets Trading software
From the screenshot below you get an idea about SMI Markets web trader before it was shut down. On the left hand side, you see the menu with the currency pairs bid/ask price and in the center of the screen, you see the EUR/USD pair bid/ask price fluctuation in a given time frame. From the bid/ask price of the EUR/USD currency pair, we found out the spread to be o.6 pips which is not wide.
To potential clients looking for a reliable trading platform, we recommend to choose a forex company that offers one of the two best trading platforms – MetaTrader 4 or MetaTrader 5. It is not by chance that they are preferred by around 80% of the brokers as they offer many advantages – they have VPS and code base with customs scripts, practically unlimited charting options, auto trading signals (that come for a subscription fee), a financial calendar, an app market, etc.
SMI Markets Deposit/Withdrawal methods and fees
The minimum deposit is 250 EUR for the Beginner account (screenshot below) and that deposits could be made via bank wire or credit card. For the other accounts, the deposit amount is 10,000 EUR, 25,000 EUR and 50,000 EUR respectively. For the VIP account, this initial deposit is not specified and is by private invitation
If you look at the leverage in the different account types, you will see that it is rather high, amounting to 1:400 in the Diamond and VIP accounts. We would like to point out that high leverage contains a lot of risks for the trader. It may look tempting to use high leverage which could signify big win. On the other hand, if your transaction does not go well, you may lose – a bid loss since the leverage is so high. Given the fact that over 70% of the traders lose money in in forex transactions, what are the chances of making a big win? Rather be realistic and choose one of the regulated brokers in EU where there is a cap on leverage amounting to 1:30 or a regulated broker in US where the cap on leverage is 1:50. It is not done this way by any chance but to prevent traders from taking unnecessary risks with their funds.
How does scam work?
Although financial authorities regulating forex companies issues warnings regarding some scammers trying to pass as genuine forex brokers, it is not always easy to spot a scammer. As is the example of SMI Markets, scammers will try to lure you to deposit funds with them and then disappear with your money. Shutting down a site, as SMI Markets did, shows how scam works. First, they try to attract you by promising quick and easy profit and then they convince you to deposit money into their trading accounts. Also, using bonuses as a bait, they try to mess up your funds or charge you unreasonable fees. If you accept a bonus and then try to withdraw funds from your account, you find out that it is not so easy and you must trade many lots so that you are eligible to withdraw your money. Scammers will do anything to prevent you from getting your money back and will try to delay you at any cost so you miss the deadline for chargeback.
What to do if scammed?
Our advice is to immediately file for chargeback if you have been lucky enough to make your deposit via credit card. VISA and MasterCard allow for 540 days chargeback period, so you still have a chance to get your money back.
Things don't look so good if your currency of choice has been Bitcoin or bank wire. In that case, you may have to wave your money goodbye.
There are some other things that you can do in case of being scammed – cancel your credit card if you have given your CVV code to the scammers. Also, erase any software from your computer that gives scammers access to your private data.
Be warned, as well, that some so-called 'recovery agents' may approach you promising to recover your funds for a fee. It could be another form of scam where scammers prey on your misfortune. Should you choose to use one, you must make sure that you are dealing with a genuine and legitimate agency by checking their credential and company's information and transparency.
Rich Snippet Data
Reviewer
Review Date
Reviewed Broker
Broker Rating