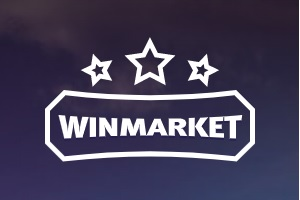 Beware! WinMarket  is an offshore broker! Your investment may be at risk.
RECOMMENDED FOREX BROKERS
Don't put all your eggs in one basket. Open trading accounts with at least two brokers.
WinMarket is a forex broker trading in forex, commodities and stocks. The background of the company's site which looks like a dream come true – young, successful and Hollywood type beautiful people surrounded by yachts and beautiful scenery – is capable of inspiring any potential trader. But will your dream come true if you choose to trade via this forex broker?
WinMarket Regulation and safety of funds
In the footer of the company's website, we find out that this company, similarly to another one that may be considered scam,  is owned and operated by Seabreeze Partners Ltd. in the Dominican Republic. You must know  that forex brokers from offshore zone, such as the Dominican Republic, are not reliable to trade with because there is no guarantee for the safety of the client's funds. We recommend that potential traders choose a broker from one of the well-established jurisdictions from around the world. For example, jurisdictions such as EU, UK and US offer much better conditions for the client's safety of funds. First of all, forex brokers from those jurisdictions must comply with stringent requirements to prevent scammers sneaking in. Those brokers must have an initial capital of no less than 730,000 EUR if they are in EU or UK. Brokers in US, on the other hand, must provide $20 million of initial capital. In our opinion this is an excellent screening procedure for keeping only legitimate brokers in the trade. In addition to that, brokers from these jurisdictions must deduct funds towards a compensation scheme that aims at compensating traders in case the broker goes bankrupt. In EU, traders will be compensated up to 20,000 EUR per trader if the broker is regulated by CySEC and in UK they will be compensated up to 85,000 GBP per trader. Also, to prevent scams and shady deals, brokers must report on a daily basis their transactions.
You cannot wish for better conditions. In the links we provided above, you will find long lists of legitimate and reliable brokers, so choose wisely, please!
WinMarket  Trading software
What you see in the screenshot below is the MetaTrader4 web trader. On the left, are shown the currency pairs with their bid/ask price and in the middle of the screen, you see how the price of the EUR/USD currency pair fluctuates in a given timeframe. From the bid/ask price for EUR/USD currency pair we find out the spread to be 1.9 pips which is not low but acceptable.
As this is only a demo account, we check the spread and the leverage in the account information (screenshot below). We find out that the spread in all three accounts is 0 pip. The leverage is 1:25 for the Basic account and for the other two accounts is 1:50. You may be informed that in EU there is a leverage cap of 1:30 and in the US it is 1:50 to prevent traders from plunging into high risks trading deals. The leverage WinMarkt offers in its accounts is compatible with the requirements in EU and US regarding leverage amounts. However, still don't forget that WinMarket being an unregulated forex broker is risky to trade with.
We want to add a few thing about the trading platform that WinMarket broker offers to its clients – the MetaTrader4. This trading platform is considered one of the best in forex trading, although its launch happened approximately 15 years ago. It is still one of the most popular and used by around 80% of the brokers platform. It is no wonder actually because this platform offers a lot of trading tools and instruments to the traders. For example, it's got auto trading option, an app market, VPS, a financial calendar, code base with customs scripts, trading signals (for a fee), etc. Its charting options and design will satisfy the requirements of any trader.
However, it's not the trading  platform that matters so much, it's what forex broker you are trading with, so choose wisely!
WinMarket Deposit/Withdrawal methods and fees
In the screenshot below, you see that Energy-Markets.io  offers 3 different accounts – Basic, Standard and Advanced. The minimum initial deposit is $250 for the Basic account. The other accounts start at $5,000 and 20,000 respectively.
Payment methods, however, are quite limited – only via credit card or Paytrio. Processing deposit time is quite long – up to 5 business days which can create inconvenience for the company's clients.
There are some quite heavy fees for dormant accounts (if you haven't executed any trading for 6 or more months) which consist in 10% deduction from your funds each month. Legitimate brokers will have a fixed fee instead of asking for a percentage. Please don't forget those details when selecting your broker.
Withdrawals are also quite lengthy – they may take up to 4-7 business days to process. We hope you are a patient person if  you choose the services of this broker.
If you look again at the screenshot with the accounts information, you will notice that each account offers bonuses which vary between 25% and 75% for the different accounts. You should be informed that bonuses come with heavy conditions. First of all, these are company's funds and you are not free to withdraw them unless you meet the requirement if you execute a minimum of trading volume of 25 times the deposited amount plus the bonus. If you have a calculator at hand, we let you do the math and find out for yourself how nearly impossible this undertaking might be! Again, we ask you to exercise caution when considering accepting a bonus. Please remember that legitimate brokers do not offer bonuses to their clients.
How does scam work?
Scam works in different ways. It could be either that you receive an unsolicited telephone call or you see one of these flashy ads on the Internet or the social media promising you a quick and easy profit. Scammers will promise you the sky and the earth until you give way to temptation and deposit money. Once you give them money you get caught in the scammers' mouse trap and the cheese in the shape of a big fat money fall is gone! It may take some time before you realise that you are being scammed. Scammers are smooth talkers and they are masters of deception. They will give you some excuses as to why the big profit hasn't come yet and will try to lure you to make even a bigger investment because according to them, the more you invest, the more you profit. After you have been waiting for awhile and you finally come to your senses, you realise that you are being scammed. All you want now is to get your money back and get out of there. However, the scammers won't make it easy for you! They will try to delay you so that you miss the deadline for applying for chargeback.
What to do if scammed?
There are a few things that you must do immediately – file for chargeback if you have paid using a VISA or MasterCard. Those two payment providers allow you 540 days time frame within which you may file for chargeback.
However, the chances are grim if you have used bank transfer or Bitcoin as a payment method. There is no chance you'll be able to recover your money.
In such desperate situation, some so-called 'recovery agents' may approach you with offers to recover your money for a fee. Be cautious as you may be dealing with another type of scammers. Always check the information about the recovery agency – make sure it is legitimate and transparent in the public eye. Also, some scammers publish personal comments after our review about how they have been scammed and how they found a recovery agent who helped them get their money back. Do not trust such comments and do not use the published contact info in them as it will lead you to another scammer!
And lastly, a reminder to cancel your credit card if you have given your CVV code to the scammers and erase any software from you PC that gives scammer access to your personal data.
Rich Snippet Data
Reviewer
Review Date
Reviewed Broker
Broker Rating