Beware! FXAGlobal is an offshore broker! Your investment may be at risk.
RECOMMENDED FOREX BROKERS
Don't put all your eggs in one basket. Open trading accounts with at least two brokers.
Warning! FCAGlobal is a Forex broker which is misleading the public! The people standing behind this entity are lying about its regulation and legitimacy. This is a very dangerous broker and you might fail to recognize it's a scam for some time, because it seems like one that's legit ant trustworthy, but the truth is quite the opposite. Learn everything you need to know about this Forex broker in the full FXAGlobal review.
FXAGlobal REGULATION AND SAFETY OF FUNDS
FXAGlobal is an illegitimate Forex broker which should be avoided, because it's falsely claiming to be an entity that is licensed in UK. The registration numbers provided are fake, used by other companies, which are not known to be linked with FXAGlobal.

The search in the Companies House in UK showed that the number listed by FXAGlobal has nothing to do with the so-called GLOBAL TRADING SOLUTIONS LTD. It is a major red flag and a strong evidence of scam!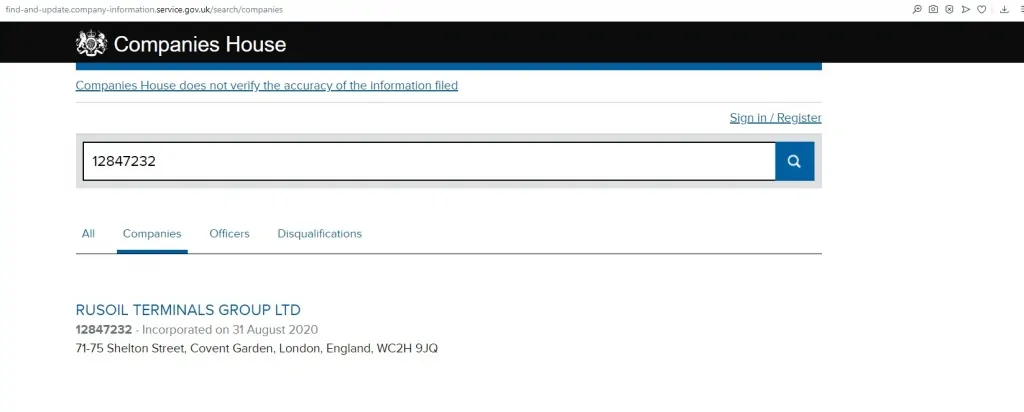 Our search in the FCA database remained also fruitless as there is nothing to be found about a licensed company named FXA Global, or GLOBAL TRADING SOLUTIONS LTD.
Your funds are in danger if you make a deposit with FXAGlobal, it's an unlicensed, unauthorized and unregulated Forex broker, which is deceiving the traders.
Our strong advice is to pick EU(mostly CySEC) or UK(FCA) regulated Forex brokers, as Europe created the safest financial environment for your funds, and not surprisingly hosts the leaders in the retail FX industry. Most importantly, money protection schemes were created in Europe, such as ICF in Cyprus and FSCS in UK, which are laid out to guarantee the deposits made by traders and investors. Under CySEC(Cyprus) supervision you can claim up to 20 000 EUR in compensation, while in UK under FCA you are guaranteed of even up to 85 000 GBP. Each EU member state is compelled to create and further operate similar insurance funds, which are seen to be the last resort for the traders, in case a Forex broker faces difficulties to meet its financial obligations.
FXAGlobal TRADING SOFTWARE
FXAGlobal does not offer Metatrader4 or Metatrader5 accounts to its customers, instead a platform named Sirix is provided, which is extremely unpopular among the traders and has a bad reputation whatsoever. It lacks most of the features that Metatrader includes, such as expert advisors, automated trading, its own marketplace etc. You should trade with Forex brokers providing the best trading solutions in the market, FXAGlobal certainly isn't such a broker.
Warning! FXAGlobal offers only Crypto pairs, and on top of that there are very few to be traded, less than 10 actually. On their web page, however, they do say to offer standard FX majors, which are not available in reality, which is a major red flag!
FCA banned Crypto derivatives trading on October 6 2020, with an immediate effect, which means that FXAGlobal is illicitly offering products and services to the people, which proves that it's undoubtedly an unregulated scam Forex broker.
The spread is tight, at 0.1 pips for BTC/USD, which is unusually small a difference for crypto pairs and we suspect that there is price manipulation in place. The maximum leverage is 1:30, which shows that FXAGlobal are trying to represent itself as a regulated European broker, but unfortunately for them we brought their trickery to light. Stay away from FXAGlobal, it's a scam broker.
FXAGlobal DEPOSIT/WITHDRAW METHODS AND FEES
There are 4 different account types offered to the prospective clients:
The minimum deposit is supposed to be 2500 USD which is an incredible amount of money, much higher than the industry standards. True Forex brokers will usually not ask for more than a hundred bucks to open a micro account, some of these will actually require as little as 5 to 10 USD.
The funding methods are Credit/Debit card or Bitcoin, which is a red flag, because the true Forex brokers will allow you to make a deposit through Skrill or Neteller, two e-wallets which are known to take care for the protection of its clients. Obviously FXAGlobal is facing some issues with its legitimacy and security, stay away!
No minimum withdrawal amount and withdrawal fees specified. The request processing time is also not mentioned, which is yet another red flag, because the true Forex brokers will not deal with the matter so carelessly.
There are some bonus programs supposed to take place, especially with the Premium and Ultimate account, but nothing specified. It comes to give us another proof that FXAGlobal is unlicensed Forex broker, because FCA has banned bonuses and trading incentives, which are considered to cause greater losses especially among novice traders and investors.
No partnership programs known to exist.
The ultimate scam clause was to be found within their T&Cs, namely the one establishing Non-deposited Funds conditions. FXAGlobal allows indebted account, which undeniably prove that it is a scam broker, which presents itself as UK regulated entity. It means that your losses might far exceed the sum deposited.
HOW DOES THE SCAM WORK
There are many different types of Forex scam, but labeled by the "nature of their business" we will point out five of the most common ones:
scam Forex brokers- this is the most usual device, a group of scammers will create many scam brokers and websites that will be operated at the same time. You can recognize these by the message that is sent- the scammers will promise risk free trade, with guaranteed profits, and also a very pleasant experience in general. On the contrary the true Forex brokers are obliged to warn the traders about the loss potential.
scam Bitcoin brokers- these are extremely dangerous because Bitcoin is very trendy nowadays, associated with stupendous profits and colossal, rarely seen before, rise in value. The scammers are taking advantage of the fact that most of the people are generally unaware of how the Crypto currencies function in reality, making them believe that easy money are just around the corner.
Binary Options brokers- binaries has nothing to do with trading, it's pure gambling that was banned by the financial regulators around the world. The prices are being manipulated and sooner or later your funds are going to diminish.
scam Trading Signals providers- the scammers will offer trading signals and once you subscribe to their sercices they will advice you to open an account with a scam Forex broker. These primarily operate in the social media and you should be very very careful!
scam Funds Recovery agents- these guys will contact you offering to help you recover your losses if you make an upfront payment to them. Beware, they are trying to scam people that have already been scammed
WHAT TO DO WHEN SCAMMED
No one is immune to scam, anyone can fall into the trap. Scammers are constantly looking for new and different ways to scam consumers. What you need to do first, in case you got scammed, is to protect yourself from further risks. Contact your bank and explain to them your situation, they will give you important instructions to follow and will help you, if possible, recover your money.
Report what happened to you, file a complaint, contact the financial regulator, contact other government institutions related to trading and investing. Seek help actively!
Share online your experience, it is important to protect others, as well. Be responsible!