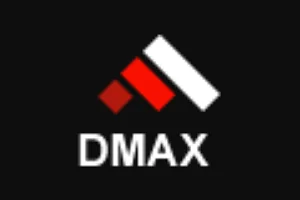 Beware! DMax Trade is an offshore broker! Your investment may be at risk.
RECOMMENDED FOREX BROKERS
Don't put all your eggs in one basket. Open trading accounts with at least two brokers.
DMax Trade is a broker that advertises trading in forex, stocks, commodities and cryptocurrencies. They offer three types of accounts, Basic, Standard and Professional, starting from €50 and going up to €100,000 minimum deposit.
What makes a big impression is that the Standard account jumps from €50 to €20,000, which is a very big leap. In addition, all accounts offer some kind of Bonus, be it Referral or Subscription.
The registration form asked for Name, Email and choosing one of the three Account options. We did not receive a confirmation email and when we tried to login there was an error message "An E-mail has been sent to you, please go there to activate your account!!!." There was no activation email, however. We attempted to reset the password via the "Forgot Password?" link, which said an email has been sent, but again there was no email. After some time it seemed the account activated by itself and we were able to login. Overall, the entire registration process suggested incompetence and lack of professionalism.
DMax Trade Regulation and safety of funds
The broker lists a UK address and phone number on their website. They also say they are registered in the UK with Company number 07179580. When we checked their registration, however, it turned out the Nature of business is "74990 – Non-trading company", which basically means the company has either not started, or has stopped trading. In any case, one wonders how such a company advertises trading services.
This is why we decided to check on Dmax Trade further. What we found out is that New Zealand's financial regulator, the Financial Markets Authority (FMA), has issued a warning on them only a few days ago.
Another very disturbing fact is that throughout their website and the trading area there was not a single legal document, such as Terms and Conditions or a Client Agreement. One can see a lot of slogans, however, claiming they "operate in a highly regulated environment, with strong oversight into trading practices and execution" and are "among the best providers of financial services and products in the UK". Of course these are nothing but empty claims, since to operate as forex broker in the UK one needs to be licensed by the Financial Conduct Authority (FCA).
Dmax Trade also states that protecting investors' funds is their priority and these "funds are kept separate from our own operating funds and distributed across a global network of segregated accounts." This is a standard policy for regulated brokers, but in the case of this brokerage, we do not have a watchdog organization to oversee compliance to the rules. Top watchdog agencies, such as the FCA and the Cyprus Securities and Exchange Commission (CySEC) regulating forex trading in the EU, impose very strict rules to the companies they license. Brokers have to maintain Minimum Capital Requirements of €730 000 to guarantee their good financial standing. When it comes to safety of funds, in addition to the Client Account Segregation requirement, there is a Negative Balance Protection policy (one may not lose more than the initially invested funds) and brokers participate in Compensation Schemes designed to provide additional security to clients' funds and guarantee refunds of money lost up to a certain amount.
Considering all that, we believe Dmax Trade is not a regulated broker and your money is not safe with them!
DMax Trade Trading Software
There is no trading platforms available in the website or the dashboard. Although in the latter we see an interactive chart, it is not really a trading tool, but just a live chart provided by a different company, TradingView, which is only a first step to having a full trading platform in a web browser.
What is even more disturbing is that everywhere we see these rates, tickers and charts with TradingView's logo below them it says "by DMAX Trade Limited" – an outright lie!
Respectable forex brokers provide access to established trading software for their traders, such as the MetaTrader 4 (MT4) or MetaTrader 5 (MT5) platforms. MT4 is considered the world's number one platform, preferred by over 80% of users. It offers an intuitive and user-friendly interface, advanced charting and analysis tools, as well as copy and auto-trade options. Its successor, MT5, has some advantages – it allows traders to execute trades on different financial markets through a single account and there is a hedging option. Both platforms are available as desktop and mobile (iOS and Android) application as well.
DMax Trade Trading Conditions
There is not much information about the spreads the brokerage offers. They say all their accounts come with "highly competitive spreads" but this is very hard to corroborate considering the lack of trading software or legal documentation. Regulated brokers usually offer spreads between one and two pips for the most traded currency pairs.
Regarding leverage it is not very different – there is no information to be found. We should note here that top watchdog agencies impose on their licensees leverage limits for retail traders – 1:30 in Europe and 1:50 in the US. Even the Australian Securities and Investments Commission (ASIC), which until recently did not enforce such rules, has announced today that from 29 March 2021 it will restrict leverage for major currency pairs to 1:30.
DMax Trade Deposit/Withdrawal Methods And Fees
In the broker's trading area we see several payment methods, most of which are different cryptocurrencies. Bitcoin is a favoured method of scam brokers, as it is completely anonymous and untraceable. While with standard payment methods one can file for a chargeback with their financial institution, if you use cryptocurrency you do not know who you are sending the money to and there is no guarantee you can get it back in case of fraud.
We checked the other options: PayPal returned a message that an email was sent to our mailbox, which of course did not happen, while Bank Wire turned out to require a minimum of $50,000!
Although in the FAQ section, the broker claims there are no commissions on withdrawals, we cannot be sure of that. In the absence of any legal documents on their website, we believe DMax Trade is a scam brokerage which can charge any fees they want, and in general your funds are not safe with them.
How does the scam work?
The most common scams are quite simple and straightforward and involve a multi-level scheme that usually goes by the following scenario. Internet users are lured by the numerous ads promising quick and easy fortunes by trading in the Forex world. When they click on such an ad they are redirected to a website tailored to the continuation of these false pledges, which asks them to register with their personal information. This data is then used by the scam brokers who immediately start to work on getting them to make an initial deposit of $200 – $300 by making even greater promises of big profits.
Once the users make their first deposit, the scam brokers get a fat commission on it. Now the senior scammers enter the scene. They are smooth talkers who will not stop at anything to convince traders that they are on their way to become very rich, if only they follow their advice and deposit more money to trade with.
Sooner or later the users will start suspecting something is not right and will want to withdraw their funds. This will not prove very easy, however. The scammer will do everything to delay their requests, by persuading them now is not the right time, asking for additional documents, or referring to specific withdrawal clauses. This is also part of the scam since the con-artists are trying to delay the users from filing for chargeback with their financial institution, and they miss the time frame for such chargeback, traders will lose their money without a chance of getting it back.
What to do if scammed?
If you're scammed you should immediately file for a chargeback with your credit card provider. Good news is that VISA and MasterCard recently extended the chargeback period to a year and a half in an effort to combat online fraud. If you deposited with bitcoin or bank wire there is not much chance.
If you provided the scammers with any bank account or credit card details, such as security codes or passwords, make sure to cancel the card and talk to your bank. Also, if you are being approached by any "recovery agencies" promising to get your money back for a fee, do not fall for that. This is a piggyback scam, using the vulnerability of recently defrauded people and their hope the fraud may be reversed, and it will not recover your funds. These so-called agents will collect their fee and you will never hear from them again.