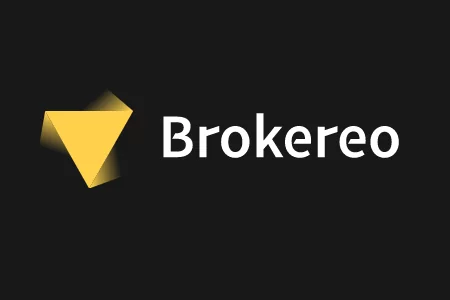 RECOMMENDED FOREX BROKERS
Don't put all your eggs in one basket. Open trading accounts with at least two brokers.
Brokereo is a forex broker trading in cryptocurrencies, commodities, shares, indices, metals and forex. The exotic name of this company may attract potential clients, so we are going to look at some key features in order to advise our reader how safe it is to trade with this broker.
Brokereo Regulation and safety of funds
In the footer of the company's website, we found that Brokereo is a website operated by Concorde Investments (Cyprus) and that it is regulated by the Cyprus Securities and Exchange Commission (CySEC). After checking the CySEC register, we can confirm that this is a licensed broker and the website is registered with CySEC (screenshot below):
Legitimate brokers registered in well-established jurisdictions like Cyprus have to jump through numerous loops in order to be licensed. CySec regulated brokers must have an initial capital of no less than 730,000 EUR and they must contribute to the local Investor Compensation Fund (ICF) from which each and every trader will be compensated up to 20 000 EUR in case the broker goes bankrupt. The only jurisdiction offering better protection of clients' funds is UK, where the local Financial Services Compensation Scheme (FSCS) guarantees up to 85 000 GBP per person.
Whether a forex broker like Brokereo is licensed or not is pivotal to the credibility of the company and decisions whether to trade with it or not should be based on that fact. We want to advise our readers to always make sure that the broker they intend to entrust their money to is really licensed. Only this way, the safety of the traders' funds is guaranteed.
Brokereo Trading software
Brokereo offers MetaTrader 4 and web trader trading platforms. Below is a screenshot of the demo account for the web trader platform. Using a demo account helps newly-coined traders practice and gain experience without losing funds.
This is a rather basic platform and on the left, you can see the currency pairs menu with the bid and ask price and the price fluctuation in a given time frame. If we look at one of the major currency pairs, EUR/USD, we'll calculate the spread to be 2.4 pips which is on the wide side.
Brokereo offers the maximum possible leverage as per current EU regulations – 1:30 for major currency pairs. For the non-major currency pairs, the leverage is 1:20, for the commodities it is 1:10 and for the individual equities it's 1:5 and for the cryptocurrencies, it is 1:2. However, if you look at the account types information in the last screenshot, you will notice that for professional traders the leverage can go up to 1:400 – 1:500. In the account for beginners, Silver account, however, the maximum leverage is 1:30 adhering to the leverage cap in the EU.
We can say with confidence that trading via this broker will not put your hard-earned funds in jeopardy.
As we already mentioned, the other trading platform offered by Brokereo is MetaTrader 4. This is an excellent choice of a trading platform, as though quite old, this platform is still one of the most preferred in the forex trading world. MT4 offers a lot of advantages to its users, such as clean interface, tons of tools and indicators, auto trading option, code base with scripts, and an app market. In addition to that, it has VPS and trading signals that can be obtained for a subscription fee. One of the best features of this platform are the charting options that offer a variety of analytic tools and indicators that help traders predict the fluctuation in price, such as the Bollinger Bands, the moving averages and Fibonacci retracement, to mention a few.
Brokereo Deposit/Withdrawal methods and fees
To its clients, Brokereo offers 3 types of trading accounts – Silver, Gold and Platinum. These accounts do not show what the minimum initial deposit for each account is. However, after you open an account and click on the deposit button, you can see that your initial deposit can be as low as 1 EUR. Payment methods are mainly based on credit card options. Skrill and Neteller are also available.
If there is insignificant or no trading activity prior to submitting the withdrawal request or if the trader wishes to withdraw less than 100 EUR, then the broker will charge 50 EUR withdrawal fee. 
For accounts that stay inactive, there is a monthly maintenance fee that starts at 80 EUR if the account has been inactive between 61 and 90 days. After that, the maintenance fee increases to 120 EUR for the next 91 to 180 days. 200 EUR is the fee for an account that is left inactive for 181 to 270 days and after that, the fee goes up to 500 EUR. That seems rather too much compared to $20 inactivity fee charged by the most of Brokereo's competitors.
Rich Snippet Data
Reviewer
Review Date
Reviewed Broker
Broker Rating