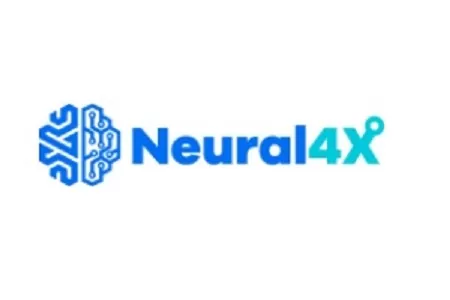 RECOMMENDED FOREX BROKERS
Don't put all your eggs in one basket. Open trading accounts with at least two brokers.
Neural4X is a Forex broker that offers Forex, Indices, Commodities, Metals, Futures and Shares for trading and currently only a Standard Account for the traders. In fact, it's a new brand name of an authorised company that has been operating on the markets for quite some time. Find out everything you need to know about this Forex broker in the full Nerual4X review.
Neural4X REGULATION AND SAFETY OF FUNDS
Neural4X is the latest trading name of Notesco UK Limited; an FCA authorised company registered back in 2013. The broker, however, is being operated by Notesco Limited, a company that is registered in Bermuda.
Your funds are safe if you make a deposit with Neural4X, it's licensed, authorised and regulated Forex broker, offering segregated funds accounts, as well as a Negative Balance Protection, meaning that your balance cannot fall below zero!
Our strong advice is always to pick EU (mostly CySEC) or the UK (FCA) regulated Forex brokers, as Europe created the safest financial environment for your funds and not surprisingly hosts the leaders in the retail FX industry. Most importantly, money protection schemes were developed in Europe, such as ICF in Cyprus and FSCS in the UK, established to guarantee the deposits made by traders and investors. Under CySEC (Cyprus) supervision you can claim up to 20 000 EUR in compensation, while in the UK under FCA you are guaranteed of even up to 85 000 GBP. Each EU member state is compelled to create and further operate similar insurance funds, which are seen to be the last resort for the traders, in case a Forex broker faces difficulties to meet its financial obligations.
Neural4X TRADING SOFTWARE
Neural4X offers only MetaТrader4 accounts to the traders; MetaТrader5 is not available for trading. The distributions available for the traders include Desktop, Web, Mobile, as well as the versions for Windows and Mac. There are some flaws that we detected, however, which don't look good on a regulated Forex broker. Some of their pages did not work properly at the time, so we were unable to create a Demo Account from the Dashboard. We will assume that it might have been some temporary bug, but the guys operating Neural4X have to get down to business and fix the problems on their website.
Demo trading is available, and you can create a training account directly on the MetaTrader Desktop platform. The EUR/USD spread starts from 1 pip, which is a fair condition compared to the rest of the market, but not the best. Many brokers will offer spreads as low as 0.1, even in a Micro account. The maximum leverage level in a real account is going to be up to 1:30 for FX majors, which is the highest possible ratio allowed for retail traders in Europe. ESMA, the European financial regulator launched a product intervention in the markets and imposed a leverage cap of 1:30 back in 2018. The increased leverage causes much greater losses for the retail traders and is generally considered gambling, having nothing to do with real trading on the financial markets. A leverage level of 1:500 is more likely to bring you lightning-quick losses rather than profits, and we recommend to our readers to stop looking for brokers that offer tremendous leverage levels.
Neural4X DEPOSIT/WITHDRAW METHODS AND FEES
The minimum initial deposit is said to be $100 on their Account Type page, and it corresponds to the industry standards, even though, some Forex brokers will accept as little as 5 to 10 dollars. But our readers should know that they will not be able to make significant profits if they start with a tiny deposit of less than $100:
And at the same time in the FAQ section, they demand that the minimum initial deposit should be $500! It's an information discrepancy that harms the image of Neural4X, and they should put some efforts to sort this out!
The funding methods include Wire Transfers and a deposit with Debit/Credit cards through their own payment interface. Other brokers, however, are offering different payment systems to the traders including Skrill, Neteller, UnionPay or Cryptofunding, just to name a few.
No minimum withdrawal amount and no withdrawal fees defined, which is typical for a regulated true Forex broker. The regulated entities are not making money by charging unbearable fees, it's not part of their business model.
An account becomes dormant after a year of inactivity and will be charged with an annual fee of $50. That's a fair condition, compared to the rest of the industry, although some regulated Forex brokers will charge no inactivity fees, at all, but simply freeze the account.
Neural4X indicates that it might be giving out bonuses, which shouldn't be acceptable. FCA, the regulator which issued the Neural4X license, prohibited bonuses or other forms of trading incentives a few years ago! Neural4X has to put some efforts to sort this out, as well, and at least clarify the bonus conditions, including the jurisdictions available. At this point, Neural4X clearly misleads the customers, and some European traders might believe that the trading incentives are once again available in Europe, which isn't the truth
HOW DOES THE SCAM WORK
There are many different types of a Forex scam, but labelled by the "nature of their business" we will point out the most common ones.
Scam Forex brokers– a group of scammers will create many scam brokers and websites, which are either anonymous or offshore. You can recognise them by the messages sent- "risk-free trades", "guaranteed profits", quick and easy registration etc.
Scam Bitcoin brokers– scammers that are offering Bitcoin investments, trying to take advantage of the popularity of the Cryptocurrencies.
Binary Options brokers– a form of cash-or-nothing gambling, that was banned throughout the EU and UK a few years ago. It has nothing in common with trading and investing, and the price is easy to manipulate.
Scam Trading Signals providers– the scammers will offer trading signals which will later advise you to open an account with a scam Forex broker.
Scam Funds Recovery agents– scammers are offering to recover your losses, trying to double-scam the victims.
WHAT TO DO WHEN SCAMMED
No one is immune to scam; anyone can fall into the trap. Scammers are always looking for new and different ways to scam consumers. What you need to do first, in case you got scammed, is to protect yourself from further risks. Contact your bank and explain to them your situation, they will give you necessary instructions to follow and will help you, if possible, recover your money.
Report what happened to you, file a complaint, contact the financial regulator, contact other government institutions related to trading and investing. Seek help actively!
Share online your experience; it is essential to protect others, as well. Be responsible!